Completing short online activities is a popular way to supplement your income. One of the most well-known sites to make extra money is Swagbucks. The platform lets you earn cash in your free time.
You may wonder if there are other sites like Swagbucks. The answer is yes.
If you're looking for new rewards sites, we found the best Swagbucks alternatives to make money online.
What Are the Best Sites Like Swagbucks?
Apps like Swagbucks make it simple to earn cash on the side. You can make money doing things you normally do each day, including surveys and playing games.
Better yet, there are platforms that let you start as young as 13 years of age. This makes some of these sites a legitimate job for teens.
We ranked these Swagbucks competitors by pay rate, available work, ease of registration, and trustworthiness.
1. Survey Junkie
If you want to take surveys for money, Survey Junkie is one of the best market research platforms.
This paid survey site does an excellent job of matching your profile to relevant surveys so that you won't get disqualified as frequently.
You can attempt multiple surveys each day, and most pay up to $3 per completion. Once you reach a $5 account balance (500 points), you can cash out.
Your payment options are PayPal, bank transfer, or gift cards.
The frequent opportunities and low cash-out minimum are two reasons why this survey site has a 4.3 out of 5 Trustpilot score.
*Related: Do you like to buy music or movies in the Google Play store? Read our review on ways to earn free Google Play gift cards you can use in the store.
Another way to make money with Survey Junkie is by installing the Pulse browser extension or mobile app. This optional tool pays you to share your online activity as well as the ads that you see.
You may also receive invitations to take surveys about products and participate in in-depth focus groups. However, you might need to be an active user with a particular background to qualify.
Read our Survey Junkie review to learn more.
Benefits
Logo
Survey Junkie
Earn $50+ per month

$1 per survey. Cash out fast with low redemption minimums.


2. InboxDollars
InboxDollars is a fun and easy way to earn extra cash. New users can receive a $5 bonus for signing up.
There are many ways to make money on InboxDollars, including:
Downloading coupons
Taking surveys
Playing games
Watching videos
Searching the web
Testing new products
Reading emails
You can redeem earnings once you reach $30, but the minimum redemption threshold is only $15 for your first payout. Your payment options are PayPal or gift cards.
Your earning potential varies by task, but surveys, games, and shopping offers are usually the most lucrative on this rewards site. Some activities also earn entries for the jackpot sweepstakes to win bonus cash or gift cards.
If you have a gamer in your home, you can even earn credits to use on Roblox. Read our guide on how to get free Roblox gift card codes to learn more.
It's even possible to receive email offers from retail partners to earn several dollars at once. Simply read the email and complete the necessary steps to redeem the offer.
This platform has a 4.2 out of 5 Trustpilot score. Similar to Swagbucks, users of this service enjoy the multiple money-making opportunities.
Additionally, it's easy to cash out despite the high redemption minimum.
Read our InboxDollars review to learn more.
3. Pinecone Research
Pinecone Research has the honor of being one of the highest-paying online survey sites. However, joining the platform can be competitive.
You may need to sign up for their waitlist using your email address.
Users can earn $3 per survey and request instant payment with cash or gift cards. However, surveys are by invitation only.
It's possible to make money on Swagbucks by answering multiple studies each day.
Periodically, panelists have the opportunity to get paid to test products. These in-depth projects can pay more for your time.
After testing the product, you must complete a survey to share your feedback.
Read our Pinecone Research review to learn more.
Benefits
Logo
Pinecone Research
Earn $3 per survey!

Get paid for your opinion. Earn points to redeem for cash or merchandise.


4. InstaGC
InstaGC, otherwise known as Instant Gift Cards, is another one of the leading alternatives to Swagbucks. This rewards platform provides users with gift cards as small as $1 from over 350 brands.
You can join the microtask site and receive ten free points by linking your Facebook, Twitter, or Gmail accounts. The minimum amount to cash out is $1 (100 points) for Amazon gift card offers.
Other gift cards to restaurants and stores may require a $5 balance. Cash rewards by direct deposit or eCheck have a similar cash-out minimum. PayPal Cash payouts require a $50 balance.
You can earn money from InstaGC in several ways, including:
Completing surveys
Watching sponsored videos
Using their online shopping portal
Using their search engine
Anticipate earning between two and 105 rewards points per activity. You will usually need to complete several online tasks before you can cash out.
This alternative to Swagbucks has a 3.4 out of 5 Trustpilot score, which is an average rating. The service doesn't score higher because some users report waiting several days to receive their payouts.
5. LifePoints
If you want to take multiple surveys per day, LifePoints is an excellent option to earn money for your opinion. You can attempt several surveys daily from your home computer or mobile device.
Each survey takes about 20 minutes. Most surveys award between 50 and 150 points, which is the equivalent of earning up to $1.50 per successful attempt.
The competitive earning potential and responsive customer service are the main reasons why the service has a 4.3 out of 5 Trustpilot rating.
Some of the higher-paying surveys let you watch TV ads or track your daily habits for one month. Another option is downloading an app to share which online advertisements you see as you surf the internet.
There are also trivia contests you can enter to win points. Read our review of the top choices to get paid to watch ads to identify other opportunities.
LifePoints has a low redemption minimum of $5 (500 points) for gift cards and PayPal payments. New members receive ten free points (worth ten cents) for signing up.
6. Toluna
Toluna is one of the largest paid survey sites. It also has an internal social media platform so you can interact with other community members.
You can earn cash by taking surveys and completing these tasks:
Playing games online
Buying apps or magazine subscriptions
Referring friends to the platform
Most surveys on this platform earn you 3,000 to 6,000 points. There are also longer surveys that pay up to 50,000 points.
Points are valid for gift cards or PayPal cash. The minimum number of points you can redeem for a gift card is 30,000. This will get you a $10 gift card to a retailer of your choice.
If you want to redeem points for PayPal cash, the minimum is 90,000 points. This is equal to $30.
Toluna has a higher redemption amount than other websites like Swagbucks. However, it does offer several opportunities to earn points.
You receive 500 points for opening an account and 15 points if you do not qualify for a survey.
Plus, you can earn points for buying apps or magazine subscriptions. There's even an option to participate in sweepstakes for points.
Anyone 15 years of age and older can use Toluna, making it one of the better jobs for 15-year-olds.
7. MyPoints
MyPoints is an exciting get-paid-to site because there are several ways to complete simple tasks. New members can register and receive a $10 bonus Amazon gift card after completing certain activities.
The site requires a small minimum redemption. For example, you can redeem earnings for $3 Amazon gift cards (480 points).
Similar to Swagbucks, you can make money by:
Taking surveys
Downloading coupons
Watching sponsored videos
Using their shopping portal
Playing games online
Most activities earn 25 to 150 points. Activities requiring a purchase can earn several dollars for your effort.
Earnings can be redeemed via cash, Visa cash cards, or gift cards to different retailers.
Some gift cards only require a $3 balance, while most have a $5 (800 points) minimum redemption. However, PayPal rewards need a $10 balance.
This platform has a 4.4 out of 5 Trustpilot score since people like the variety of income streams and gift card options.
8. Branded Surveys
Branded Surveys will match you with Fortune 500 companies so that you can answer surveys and make money in your free time. Unfortunately, this is the only way to make money on this platform.
New members earn 50 bonus points and can anticipate earning up to 100 points per survey. The redemption minimum is 500 points ($5) for gift cards, Branded Pay bank deposits, and PayPal cash.
Finishing at least 12 surveys per month lets you earn bonus points with the platform's in-house loyalty program.
9. Rakuten
Rakuten (formerly known as Ebates) is a popular online shopping portal that provides cash back at many retailers.
It's one of the best alternatives to Swagbucks for finding shopping rebates online and locally since the cash back rates can be higher. Most retailers offer up to ten percent back.
You can maximize your payouts by shopping online at over 2,500 websites, including Amazon, eBay, Walmart, and Target.
The Rakuten browser extension can apply discount codes at checkout to reduce your purchase total.
*Related: Need a cheap place to make copies? Read our guide on the cheapest places to make copies near me to find the best options to save money.*
It's also possible to earn cash back at local stores when you pay with a linked credit card or debit card.
The rewards site primarily partners with department stores. You don't have to activate offers for individual products.
To cash out your earnings, you must have a minimum balance of at least $5.01. You can receive quarterly payments by PayPal, paper check, or gift card. Plus, you can get a $10 bonus when you open a new account.
This cash back site has a 4.1 out of 5 Trustpilot score thanks to its earning potential and quick-responding customer support team.
Read our Rakuten review to learn more.
10. Ibotta
If you're looking for apps like Swagbucks that offer shopping rewards, Ibotta is a great option. It's possible to make money shopping online or by scanning your grocery receipts.
For grocery trips, the app wants shoppers to know what they are shopping for before they get to the register. You must select the offers you want to redeem before scanning your receipt.
After taking a picture of the receipt, Ibotta matches your activated offers to your purchases.
This app works at most supermarkets, warehouse clubs, and "discount stores" like Walmart for store-specific offers to save on name brands and a few generics. You can also redeem coupons to save extra money.
Online shopping offers are easy to earn as well. You can browse the online shopping partners in the mobile app or desktop browser extension.
Simply pay for your purchase in the shopping session and earn up to six percent back on most trips.
The app gives you a $5 bonus after uploading your first receipt. You can redeem earnings once you reach a $20 balance.
Ibotta's redemption options include bank deposit, PayPal, and retail or restaurant gift cards. This flexibility and the savings offers explain why it is one of the best apps to get cash on PayPal.
Read our guide on how to get free money on PayPal to identify similar opportunities. to make money for PayPal.
The app has a 4.2 out of 5 Trustpilot score. Shoppers like the extensive in-store offers plus the ability to shop online for grocery pickup and retail purchases.
Read our Ibotta review to learn more.
11. Opinion Outpost
Opinion Outpost is primarily a paid survey site. However, there are also opportunities to watch ads on a regular basis.
If you want to earn more points, you can receive invitations for online focus groups and monthly diaries. Keep in mind these opportunities require a more substantial time commitment.
You can also get paid to test products at home with the platform.
The registration process is quick and easy. You can start redeeming earnings for gift cards once you reach $5 (50 points). This redemption minimum is lower than many other survey sites.
Most surveys award from five to 15 points. Therefore, you can earn approximately $1 per successful completion.
Cash rewards through PayPal and virtual Visa prepaid cards require a $10 balance. This can be easy to reach depending on which opportunities you pursue.
Each quarter, Opinion Outpost holds a $10,000 prize drawing. Every survey you take earns you one entry into the drawing.
This platform only has a 3.5 out of 5 Trustpilot rating because some users struggle to qualify for surveys.
Why You Should Use a Swagbucks Alternative
It's easy to make money on Swagbucks, but other platforms can offer additional ways to earn money. Using multiple money-making apps lets you diversify your income streams.
For example, you might be able to find higher-paying surveys on paid survey sites. Or, perhaps you'll be more likely to qualify for online focus groups or product testing.
While the Swagbucks shopping mall is expansive, Rakuten or Ibotta might offer better rebates at your favorite stores.
A side hustle is an easy way to boost your income. Finding the highest-paying offers can help make your free time more productive.
Summary
Get-paid-to sites are the perfect option to earn extra money. Swagbucks is a well-known site, but there are many other apps that pay you to play games, and more, out there.
Which site is best for you depends on what you enjoy doing. Different sites offer various options that can be a better fit for your daily routine.
Don't be afraid to try multiple platforms. You might discover a few sites like Swagbucks that let you earn more per task or offer better payment options.
What are your favorite ways to make money in your free time?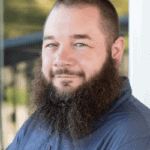 I'm John Schmoll, a former stockbroker, MBA-grad, published finance writer, and founder of Frugal Rules.
As a veteran of the financial services industry, I've worked as a mutual fund administrator, banker, and stockbroker and was Series 7 and 63-licensed, but I left all that behind in 2012 to help people learn how to manage their money.
My goal is to help you gain the knowledge you need to become financially independent with personally-tested financial tools and money-saving solutions.