Have you ever thought to yourself that you most certainly couldn't live without cable? I did. I thought that I'd miss my shows (not that I really watched that many in the first place) and that cutting cable just wasn't for me.
I can tell you one thing – I haven't missed a single show and cutting cable is one of the best things we've done in recent memory. Better yet, it has helped us save almost $1,200 ($1,180.80 to be exact), which has gone straight into our brokerage account at Vanguard to make more money for us.
Life Without Cable
I had this great idea of doing a year-end recap of being cable free for one year…only to look back at our bank account to realize we canceled DIRECTV 15 months ago, not a year ago.
If that tells you anything, it tells you just how much we've missed cable – not very much.
That said, life without cable the heinously crazy monthly bill has been great, for the most part. Instead of having 200+ channels to surf through, we have about eight, thanks to our Mohu Leaf antenna and anything that may be on Netflix or HBO Now.
This means less time wasted on finding something and makes its easier to get right to what we want to watch.
It also means less time watching TV and simply experiencing life, not watching it on a magic box. There are so many things to do besides watch TV, such as:
Spend time with the family (gasp)
Read
Exercise
Go outside (double gasp)
These are just a few things we enjoy more now that cable is out of the picture.
The Dreaded Call
Raise your hand if you hate making that monthly or quarterly call to your cable provider to ask for a discount. I did. You get to go through some ridiculous maze to get to a customer service rep to drop a whopping $5 or $10 off your bill for the next few months…if you're lucky!
They always seem to have some unadvertised package or tricky way to get you "savings", but it usually includes giving up the channels you really want in the first place.
The total number of calls you have to do that when you don't have cable? That's right, none. That alone is worth cutting the cord.
What Could You do with an Extra C-Note?
The average cable bill is now close to $105 per month. That's money that can go towards retirement; paying down debt; or saving for your children's college fund.
All of those are solid options to consider with your monthly savings.
However, it's very easy to give up that savings in small drips to still get the same content. If you want to know how to cut the cord on cable and still get television content, here are a few of the popular replacement options:
Sling TV – Starts at $40 per month, but is very easy to get upwards of $50. Here's our review of Sling TV, and why you may want to look elsewhere. DIRECTV STREAM is a newer option and a similar, but starts at $74.99 per month.
Netflix – Starts around $10 per month and is a must have in our home as any parent of young kids will tell you.
Hulu – They offer plans at 6.99 and $12.99 per month. We've tried Hulu a number of times and found Hulu is good for network shows and their exclusive content.
I'm sure there are other options out there, each one with their own add-ons like the four above offer. If you do the math, you'll see it's easy to eat into that savings very quickly.
That's also not to mention one-time costs like the antenna, Amazon Fire Stick or Roku.
We tried out a few services, and this is what we've replaced our DIRECTV with:
Netflix – $10.54 per month
HBO Now – $15.81 per month
We also have an Amazon Fire Stick (here's our review of the Amazon Fire Stick) that we bought with an Amazon gift card, but retails around $40. We also have Amazon Prime but had it long before canceling DIRECTV so don't count that in our cost calculation.
We also bought a Mohu Leaf to get local channels, and we get great reception on it.
*Related: Looking for the perfect cable replacement? Read our guide on the channels available on Sling to learn how the platform replaces much of cable at a fraction of the cost.*
If you're considering canceling cable, you should set a plan for how you're going to get your content. Many of the replacement options offer free trial packages. Take advantage of a few of them to find what you like and ignore the rest so you can maximize your savings and still get the content you want.
For example, my wife didn't know how to watch HGTV without cable. We found that many of the streaming providers offer HGTV, not to mention other options to get the channel.
I was concerned with how to watch college football without cable, and found that many streaming providers offer the sports channels needed to catch all the action.
So, rest assured, there are many options to get the content you want.
The One Thing I Miss
I'll be honest; the hardest part of dropping cable has been missing out on live sports, particularly football. NFL games aren't that much of a problem as we can get Sunday afternoon/Thursday evening games thanks to our antenna. Monday Night Football is a different story but is not worth selling my soul over.
**Additional tip: Love NFL football but don't know how to watch your favorite team without cable? Read our guide on ways to stream live NFL games without a cable provider.
College football is another question. We can get anything that's local thanks to our Mohu Leaf, but many games are on cable. Does it suck sometimes to miss a game I want to watch? Yeah, but there's more to life than football…at least that's what I hear.
Like the Monday Night Football, it's just not worth it to me to sell my soul and seeing that extra money go into our brokerage account is motivation enough to keep us away from cable.
Ultimately, we've found the cable-free life to be one we enjoy. We get to be more purposeful about what we watch and saving upwards of $1,200 over the past year is well worth it to us. If you're willing to give it a try, it can definitely be worth a shot!
Do you still have cable? If so, how much does it cost you per month? What's the one thing that's holding you back from cutting the cord? If you don't have cable, what have you done to get the shows you want?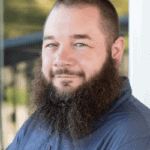 I'm John Schmoll, a former stockbroker, MBA-grad, published finance writer, and founder of Frugal Rules.
As a veteran of the financial services industry, I've worked as a mutual fund administrator, banker, and stockbroker and was Series 7 and 63-licensed, but I left all that behind in 2012 to help people learn how to manage their money.
My goal is to help you gain the knowledge you need to become financially independent with personally-tested financial tools and money-saving solutions.