There are lots of reasons you may need to know how to make $200 in a day. It may be that you need cash in a hurry because of something out of your control. Or, it's because of a dumb decision you made. (We've all been there!)
Whatever the reason, it's paralyzing when you don't know what to do about it.
I know because that's how I felt when I was just out of college and over $20,000 in debt. At my lowest point financially, I did everything I could to earn more money and pay off debt.
Ways to Make $200 In A Day
If you need to make money quickly, there are plenty of ways to do it. Below are some excellent ways to make $200 in a day.
1. Deliver Meals
The on-demand delivery space offers numerous opportunities to make quick money. You can make money delivering meals, groceries, alcohol, or even dry cleaning. The possibilities are endless, and you can earn tips.
DoorDash is one of the top meal delivery options in the space. The on-demand app allows you to deliver meals via car, or bike if you prefer.
Whether you need cash for a one-time need, or a legitimate side hustle, working for DoorDash is a good option to make money.
Pay is weekly and you can create your own schedule.
Read our driving for DoorDash review to learn more about this opportunity.
2. Deliver Groceries
Would you rather deliver groceries instead of dealing with restaurant food stinking up your car? If so, it's possible to earn $200 a day helping people with their grocery shopping needs.
Instacart Shopper is one of the best-known platforms to get paid to grocery shop for others.
As a full-service shopper, you'll grab the items off the shelf to fulfill each order, and also deliver it to the customer's home.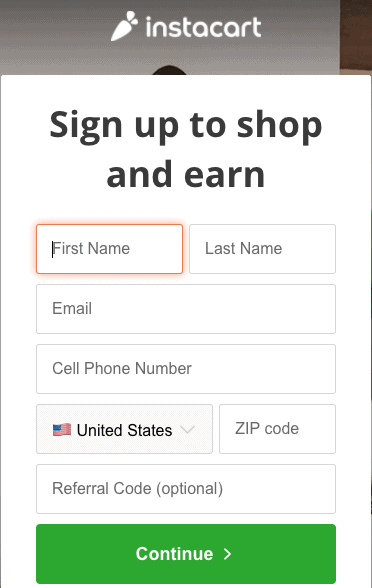 Shoppers can work up to 29 hours per week as employees of Instacart. However, as a full-service shopper, you are an independent contractor.
When you're a full-service shopper you have greater earning potential, as you receive a commission on the size of the order. You can also earn tips when you deliver groceries.
If you're a fast worker, you can earn at least $20 per hour though reports put it closer to $15 – $18 per hour.
Read our Instacart Shopper review to learn how to maximize earnings on this platform.
3. Assist an Online Business
Do you have strong administrative skills and like to work behind the scenes? If you do, then working as a virtual assistant (VA) is a good option to make money online.
A VA is someone who supports an online business. This role encompasses various needs, including:
Email management
Customer service
Scheduling
Invoicing
Social media management
You don't need to be technically inclined to work as a VA, though it does help to increase earning potential. You can expect to earn at least $20 per hour as a VA, and if you have more advanced skills, expect to earn closer to $30+ per hour.
If you want to learn how to become a VA, this course from my friend Kayla Sloan is a terrific resource. In the course, appropriately named 10kVA, Kayla shares the actionable steps she took to grow her business and provides resources for you to succeed as a VA.
Our guide on how to become a virtual assistant with no experience shares tips to learn where to start with this opportunity.
4. Sell Your Used Cell Phone
Do you have an old cell phone or other electronic device collecting dust? You can sell used electronics for cash and earn cash for other needs.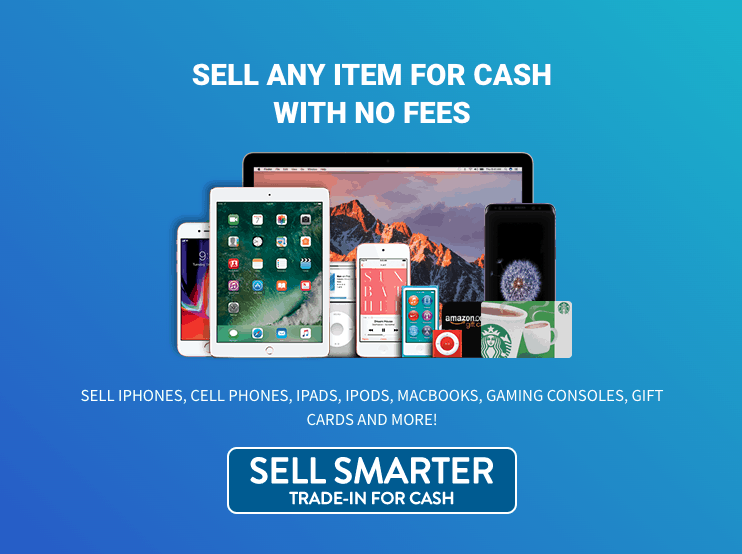 BuyBackWorld is our favorite platform to sell electronic devices for cash. The services buys various items, including:
Phones
Tablets
Cameras
Gaming consoles
Gadgets
BuyBackWorld even buys devices if they're broken. You go to the site and provide them the name of the item, and they provide you a quote.
5. Start an Online Business
Have you ever wanted to start your own business? If you are crafty or have other talents, you can open your own shop to make money online.
You don't have to be an expert at marketing to do it. In fact, you don't have to take care of the little details at all if you use a service like Shopify.
Shopify helps you establish a website and offers numerous tools to help you launch and manage your web business. This is, admittedly, one of the more involved ways to make $200 in one day, but it is possible with effort.
You can let others handle the details and concentrate on turning out great products that make you money.
6. Rent a Room in Your Home
Need another way to make $200 in one day, but without selling anything? You can use that spare room in your house to make quick money. If you live in a larger metro area, you can make good money on the side.
Airbnb is an outstanding choice to monetize the spare room in your house. Listing your property is free on Airbnb, and they have tools to help you list your property in a way to attract guests.
Read our Airbnb host checklist to learn how to list your property and maximize earnings.
7. Trade in Gift Cards for Cash
You could have other items besides old electronics sitting around your home that are a cash gold mine. For instance, many people receive gift cards and never use them. They end up getting tossed in a drawer and forgotten about until they expire.
However, you can put those gifts to better use. You can sell those gift cards to Gift Card Outlets and use the money for more pressing needs. The Gift Card Outlets platform matches users who want discounted gift cards with those who want to sell cards.
If you have enough gift cards, this could be an easy answer to the question of how to make $200 fast.
8. Make Money Decluttering
Getting rid of stuff you aren't using anymore is another great way to make $200 quickly. Go through closets, drawers, and other areas you want to clean out and see what you can let go.
Many people will pay cash for your toys, books, CDs, and other electronic equipment. You can sell these items locally through FaceBook Marketplace or Craigslist.
If you'd rather not deal with people locally, Decluttr is an excellent option to sell items online. The Decluttr platforms offers free shipping, and they send payment the day after receiving your items.
9. Do Online Gigs
When you need to make money to reach a particular goal in a day, use your talents to do online gigs. There could be some you haven't even thought of as a way to make money.
Fiverr is the go-to resource to do quick online gigs. At $5 per task it will take you considerable effort to earn $200 in one day. However, the secret is in offering add-on features to charge additional money.
Don't believe you can make extra money working on Fiverr? You can do virtually anything to make money. As an example, do you love doing character voices for your family and friends?
Why not turn that into a voiceover artist side hustle? Turn something you like, and are good at, into a way to make extra money.
10. Share Your Opinion
Earning extra money could be as simple as sharing your opinion on a product or service. Paid surveys won't allow you to make $200 in a day, but they're a great way to supplement your main efforts.
Survey Junkie is our favorite paid survey site. Survey Junkie pays up to $3 per completed survey, and they allow you to cash out once your account reaches a $10 balance.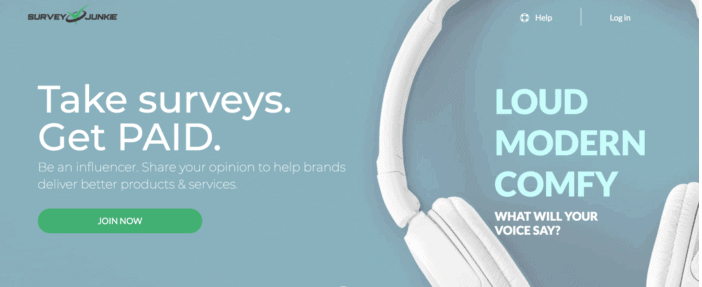 You can take surveys on your computer over lunch, or you can use your phone to take surveys while watching TV.
Read our review of Survey Junkie to learn more about completing surveys for money.
Summary
Life happens. Sometimes its happenings require coming up with a couple hundred dollars in a short amount of time.
Fortunately, there are ways to make $200 in one day, or even more, to take care of financial emergencies. Use the tips above to reach your money goals and get back on track.
What are some other ways to make $200 in a day? What do you consider a true financial emergency? How much money do you have in your emergency fund?
*Earning more on certain types of orders (ex. alcohol): Earn more per order as compared to restaurant orders. Actual earnings may differ and depend on factors like number of deliveries you accept and complete, time of day, location, and any costs. Hourly pay is calculated using average Dasher payouts while on a delivery (from the time you accept an order until the time you drop it off) over a 90 day period and includes compensation from tips, peak pay, and other incentives.
*Get paid instantly (DasherDirect): Subject to approval
*Cash out daily (Fast Pay): Fees apply
*Start Dashing today: Subject to background check and availability
*Dash anytime: Subject to availability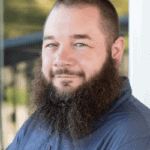 I'm John Schmoll, a former stockbroker, MBA-grad, published finance writer, and founder of Frugal Rules.
As a veteran of the financial services industry, I've worked as a mutual fund administrator, banker, and stockbroker and was Series 7 and 63-licensed, but I left all that behind in 2012 to help people learn how to manage their money.
My goal is to help you gain the knowledge you need to become financially independent with personally-tested financial tools and money-saving solutions.