We've all heard the numbers about investing in the stock market – over half aren't even investing and Millennials supposedly like the stock market even less. There are many reasons for this, but chief among them are a poor economy and a lack of basic financial literacy among the population. In many cases though, the decision to not invest in the stock market boils down to believing lies about investing.
I heard these lies everyday as a stockbroker. A client I was speaking with would make a statement that was absolutely false. That's not a criticism; it's to point out that there are many investing lies and falsehoods we believe and, in too many instances, they hold us back from growing wealth the way we should.
One of the biggest financial mistakes I regret was giving into the lie that you shouldn't invest when paying off debt. It made sense not to invest at the very beginning of my debt payoff journey as I had very little to throw at my debt; but the last 3+ years, I could've thrown something at retirement. Not investing then because I believed I shouldn't put me that much further behind saving what I need for retirement.
5 Big Investing Lies
Following are five other costly investing lies far too many of us believe.
1. You Need A Lot of Money to Start Investing
I realize in certain situations some may not be able to invest in the stock market. They may be in a lower-paying job or worse. That's not who I'm talking about here. I'm talking about individuals in decent paying jobs who are able to free up money to invest. The worst believers in this lie are those who have access to a 401(k) plan through their employer and yet don't invest (even with the option of a match – gasp!).
Yes, it does help to have more money when you invest in the stock market, but it is by no means required. There are many ways to invest in stocks with little money; you simply need to start. While some brokerages do require at least $1,000 to invest, many others don't.
Brokerages like Betterment all allow you to start investing with no minimum balance requirement.
If you have access to a 401(k) plan, then most allow you to start with nothing and then begin pulling money out of each paycheck automatically for you to invest. It's really that simple but, again, you need to start.
If coming up with the money to start investing is a challenge, there are many ways to reduce your spending. Read our guide on how to how to save money every month to identify a few of the top choices.
Pick a few and throw the savings into a brokerage account. You can go the other route and find ways to make extra money and throw it at a brokerage account. Regardless of your choice, you can invest with little money and do quite well.
2. Paying More Means We Get Better Service
John Oliver took on this investing lie recently. You know the argument; you get what you pay for. Thus, when you buy "on the cheap" it's of poor quality and when you pay more it's high quality. Investing in the stock market isn't like going furniture shopping – it's often the exact opposite.
Far too many times to count in my former day job I would speak with clients who complained about their financial advisor. Nearly every time the number one issue was compensation – they were paying their advisor way too much money and assumed that the hefty price tag or exorbitant fee translated into higher quality financial advice and/or investment performance.
In reality, all they were doing was lining the pockets of their financial advisors, who often had them invested in poor products, which caused them to lose even more money. There are many good financial advisors out there, and they're worth what you pay them, but in many instances, low-cost index funds can grow your money just as well if not better than an actively managed fund.
3. You Need to Be an Expert to Invest in the Stock Market
This is probably the investing lie I understand the most. The stock market is overwhelming to those new to investing. There are tens of thousands of stocks, mutual funds, ETFs, etc. to choose from; it's like hell's cereal aisle and new investors can easily become paralyzed by the over-abundance of choices.
If you weren't taught about investing by your parents or in school, then beginning to invest can feel like having a conversation in a foreign language.
That's how my investing life began. I was completely clueless about investing, and I had no idea where to start. I found ways to learn about investing from reading books on investing and researching things online. After a little while, I became more comfortable with investing and could act with confidence.
The point? You don't need to be an expert to start investing. You simply need to learn a little so you can be comfortable with it. There are many ways to learn about investing – most 401(k) plans offer educational resources, there are books for beginner investors, free courses taught by online brokerages and more. Find something you like and start teaching yourself.
You can also use a robo-advisor like Betterment, to manage the investing for you now while you learn how to take it over yourself.
4. I Don't Want to Retire so I Don't Need to Invest
The retirement landscape has changed a lot over the past decade or so. It's no longer expected that you work at the same corporation for three or four decades and then retire with a gold watch and a fat pension. We now have more responsibility and the image of "retiring" to do little holds less value today.
Does this mean you shouldn't save for retirement? No! Even if you plan to work later in life, it's still important that you actively invest in the present. You never know what will happen over the next few decades.
You may find that you do want to stop working at a certain age. You may have a health issue that will keep you from working. You may want to travel more or take up residence in a more expensive location. Any of those options, and more will require a sizable amount of money, thus the importance to start investing when you can.
5. Time Doesn't Matter in Investing
How many times have you heard someone say, "I'll start 'X' next year." If they genuinely start next year, that's one thing, but how many times does "next" year turn into two, three, four years, or more? When it comes to investing in the stock market that puts you even further behind where you need to be.
I've written about this before, but it's known that those who put off saving for retirement until age 45 must save three times as much as those who started at age 25. Why is that? Time is arguably the most important facet of investing; it can be your best friend or worst enemy. It's those who start investing as soon as they're able that put themselves in the best positions possible.
Yes, they may not be starting with much, but that's not the point. The point is they started and time will do wonders with what they're doing with their money. Ultimately, it's the discipline they're establishing that matters and the rest will take care of itself.
Bottom Line
There are other investing lies out there, but these cover the important points – that you need to start saving as early as possible and educating yourself along the way. As the saying goes, no one will care about your money as much as you – so take yourself seriously and start investing today.
What are some other investing lies you've heard? What's one you've been guilty of believing in the past or find yourself believing now? When did you start saving for retirement?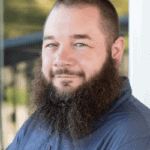 I'm John Schmoll, a former stockbroker, MBA-grad, published finance writer, and founder of Frugal Rules.
As a veteran of the financial services industry, I've worked as a mutual fund administrator, banker, and stockbroker and was Series 7 and 63-licensed, but I left all that behind in 2012 to help people learn how to manage their money.
My goal is to help you gain the knowledge you need to become financially independent with personally-tested financial tools and money-saving solutions.