In my honest opinion, there is no happier place on earth than Disneyland in Anaheim, California. While it's getting more expensive and overcrowded. I have so many fond memories there, that if I could visit every week, I would. Over the years, I've made my trips more fun by seeking out and uncovering secret spots around the park that few know of.
Little Man of Disneyland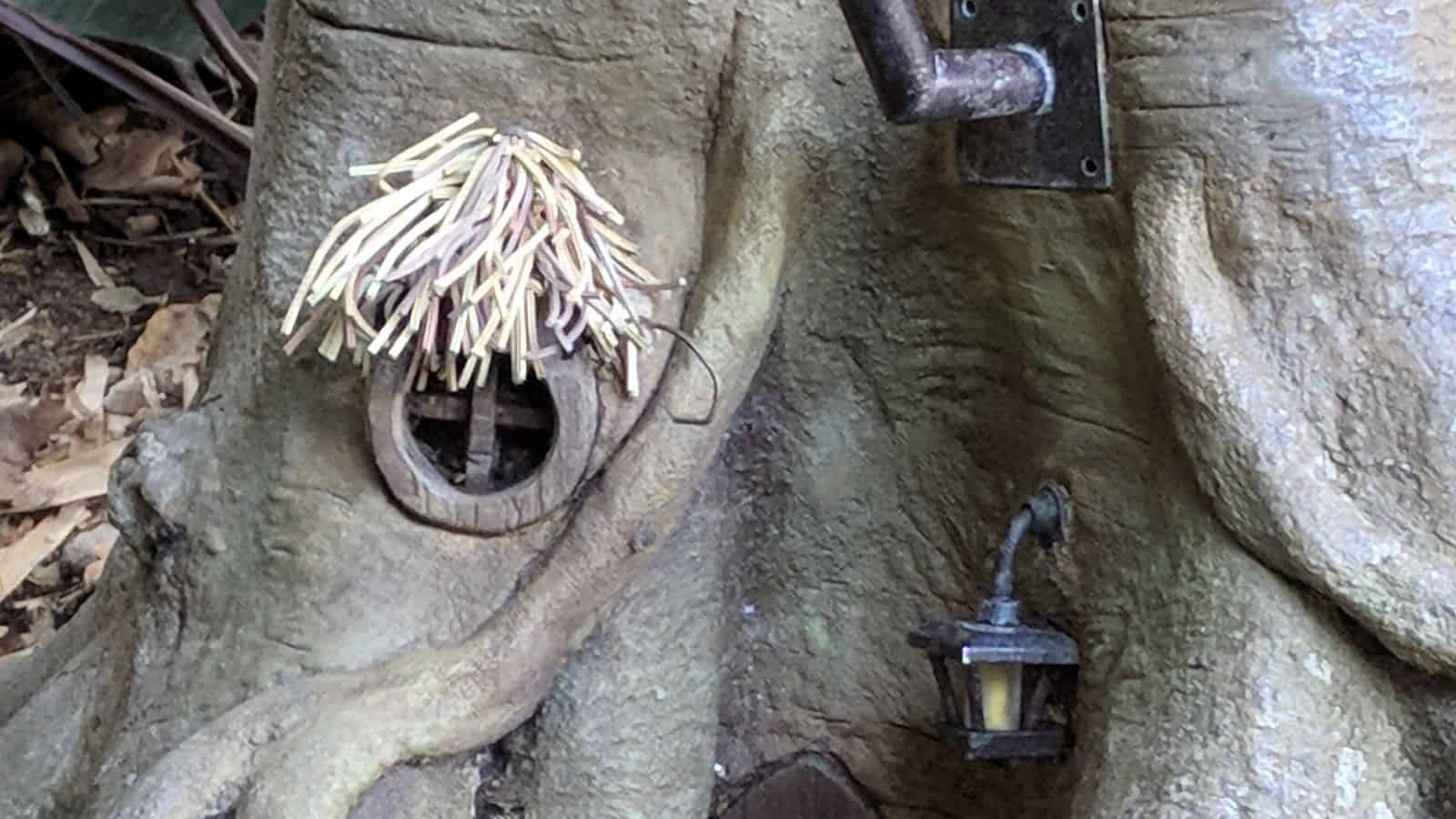 There's a Little Golden Book called "Little Man of Disneyland."
It tells the story of a leprechaun who lives in the orange groves that would eventually become Disneyland. When the park is built, he loses his home.
Until Donald Duck gets involved. I won't ruin the ending for you, BUT you can find his home outside the entrance to Indiana Jones' Adventure in the Temple of the Forbidden Eye in Adventureland.
Free Jungle Cruise Map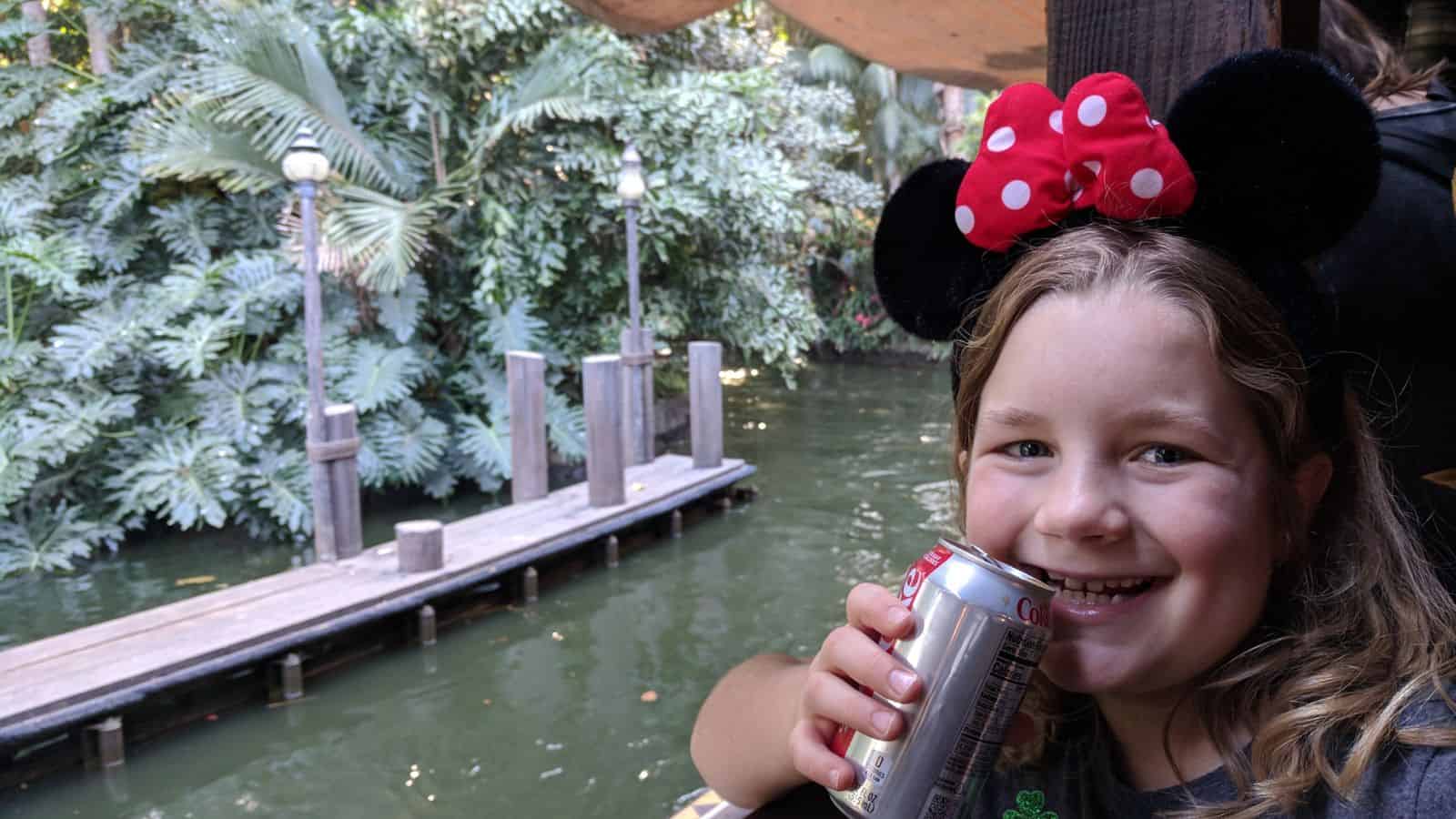 The Jungle Cruise is one of my favorite rides. I feel like I know every bad joke the skippers tell before they come out of their mouths.
One thing many may not be aware of is that you can ask a crew member for a cruise map. A limited number are printed off each morning and are free to those who ask, on a first come, first serve basis.
Walt's Chili at the Carnation Cafe on Main Street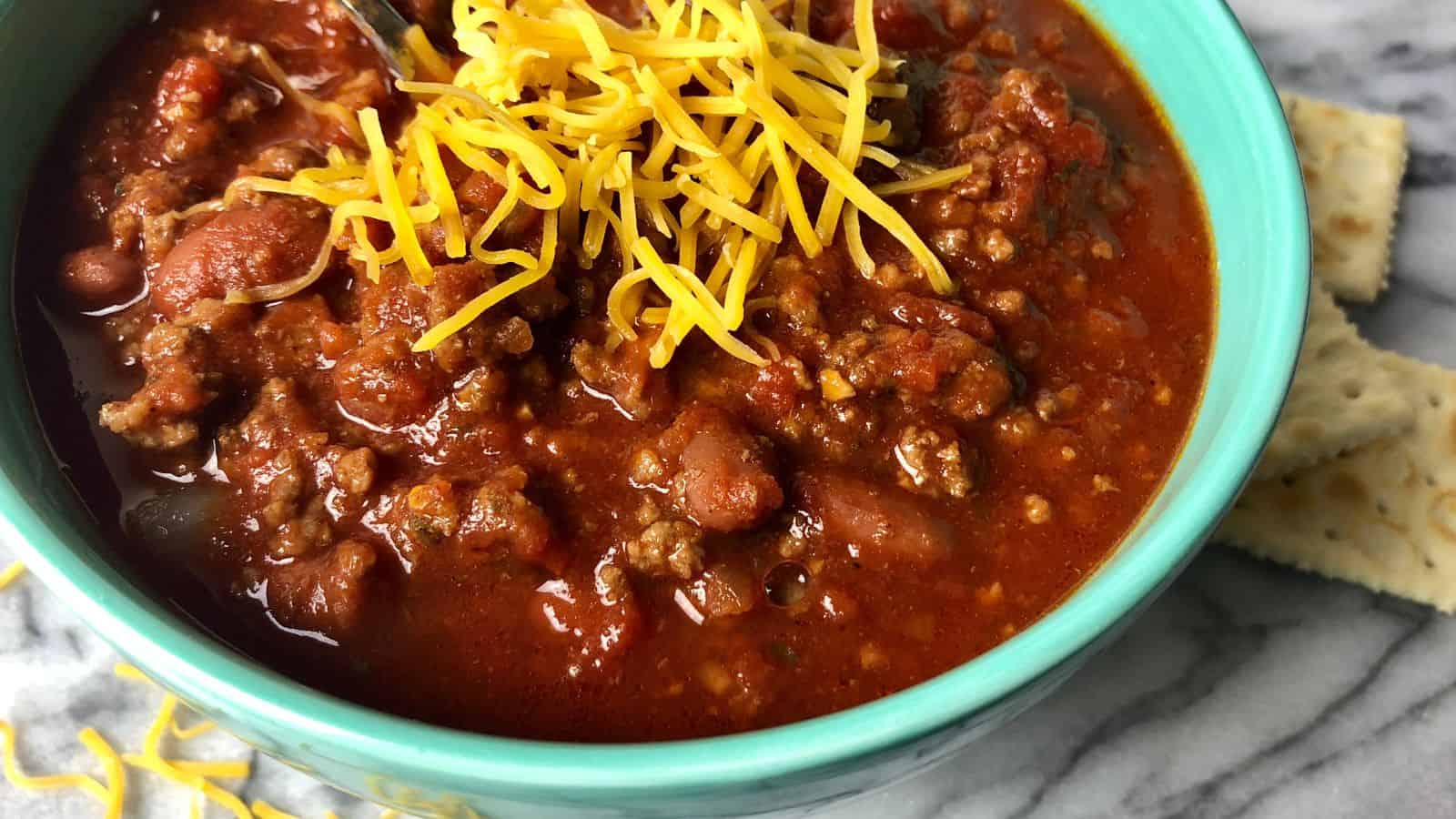 Disneyland is full of hidden secrets. There are so many gems to discover. One of them is the chili you can eat at the Carnation Cafe on Main Street.
Walt loved chili and the bowls of it served there are made with his actual recipe, which the park obtained from his daughter, Diane. So, if you want to feel a little closer to Walt while you're in his happiest place on earth, order a bowl of chili – just maybe not when it's 90 degrees out!
Cats of Disneyland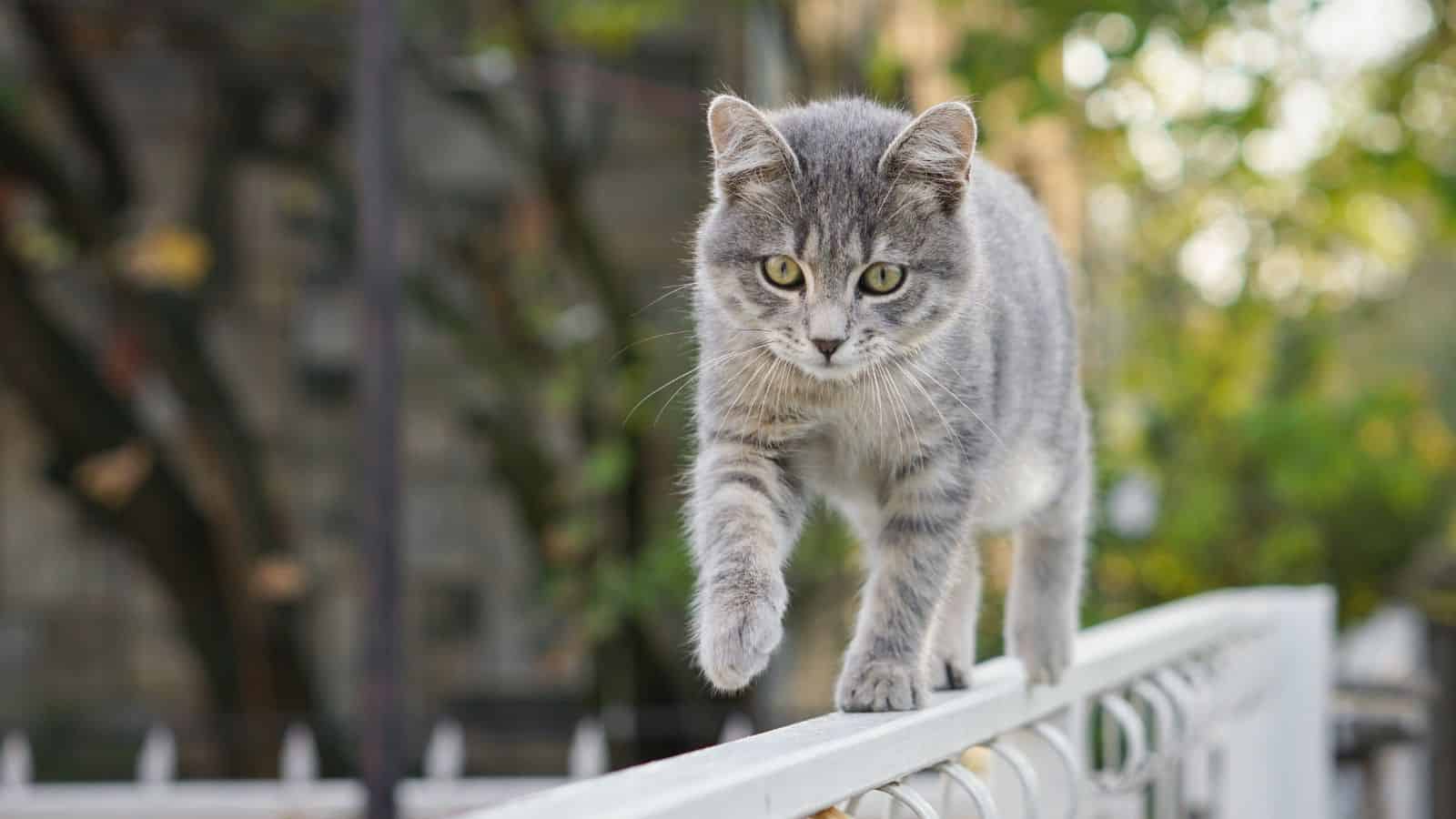 My daughter's favorite animals are cats. During the pandemic, we were missing Disneyland and found Cats of Disneyland on Instagram.
This account is dedicated to snapping pictures of the feral cats that roam the park.
We were even able to find a mask with Francisco on it. While you're in line or walking around the park, keep your eyes peeled for a feline friend.
Singing Wishing Well
While many people ask is Disneyland worth the price of admission, I think finding these hidden Disney features helps justify the cost.
Outside of Sleeping Beauty's castle is a wishing well. It's over on the right, off the main bridge that leads from Main Street into Fantasyland.
Many visitors are in such a rush to get from one ride to another that they overlook this hidden Disneyland attraction. But if you take the time to go over to the well and stop and listen, you may be able to hear Snow White singing her song.
Sleeping Beauty's Castle Walkthrough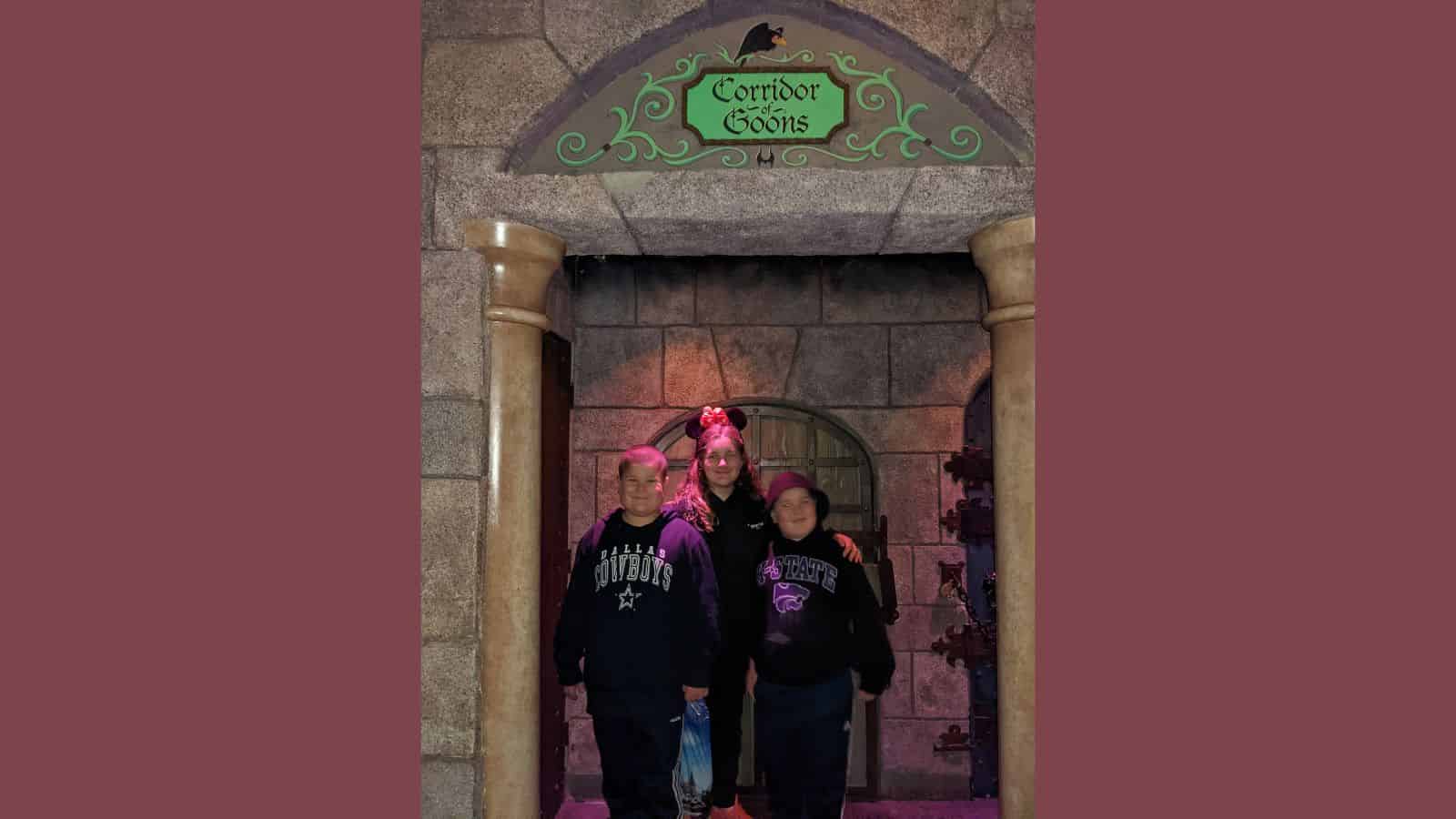 One of the things I love about Disneyland is that it has some attractions that the Magic Kingdom doesn't.
One of those attractions is a 'ride' that you can walk through inside of Sleeping Beauty's castle.
After passing through the bridge from Main Street, or while approaching the bridge from Fantasyland, look for a little door on the West side of the castle.
Walk inside and up the stairs to see the story of Sleeping Beauty told in a way that only Disney can.
Walt Disney's Famous Quote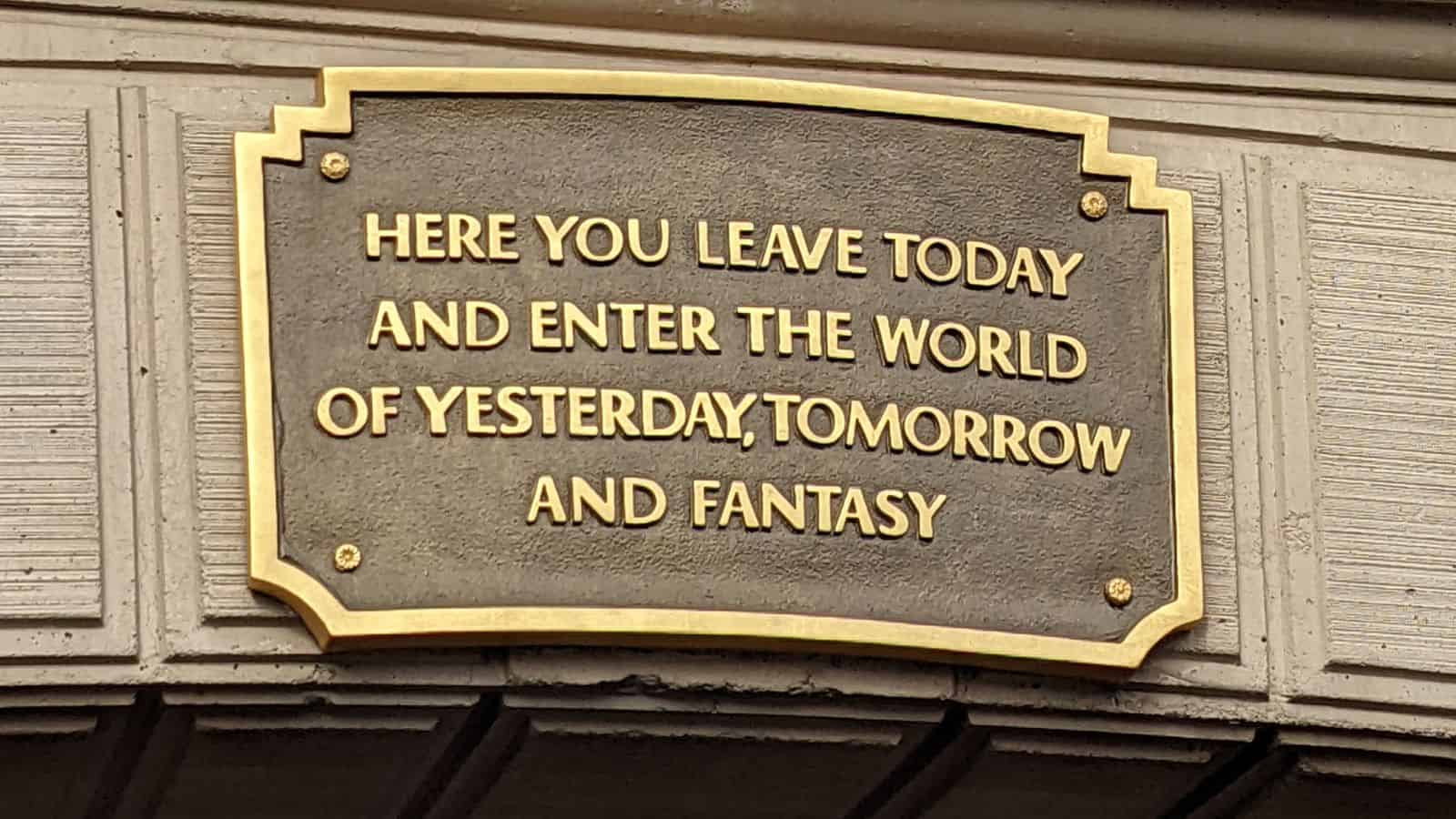 The first dozen or so times I entered Disneyland, I was in such a hurry to get to the rides that I completely overlooked what has become one of my favorite hidden Disneyland stops.
The funniest thing about it is that it is truly hidden in plain view.
Over the tunnel on the right side of the main entrance to Disneyland, just past the turnstiles, is a quote that shows Walt's true vision for the park.
It reads, "Here you leave today and enter the world of yesterday, tomorrow and fantasy."
It nearly gets me teary every time I see it.
Walt's Apartment Inside Disneyland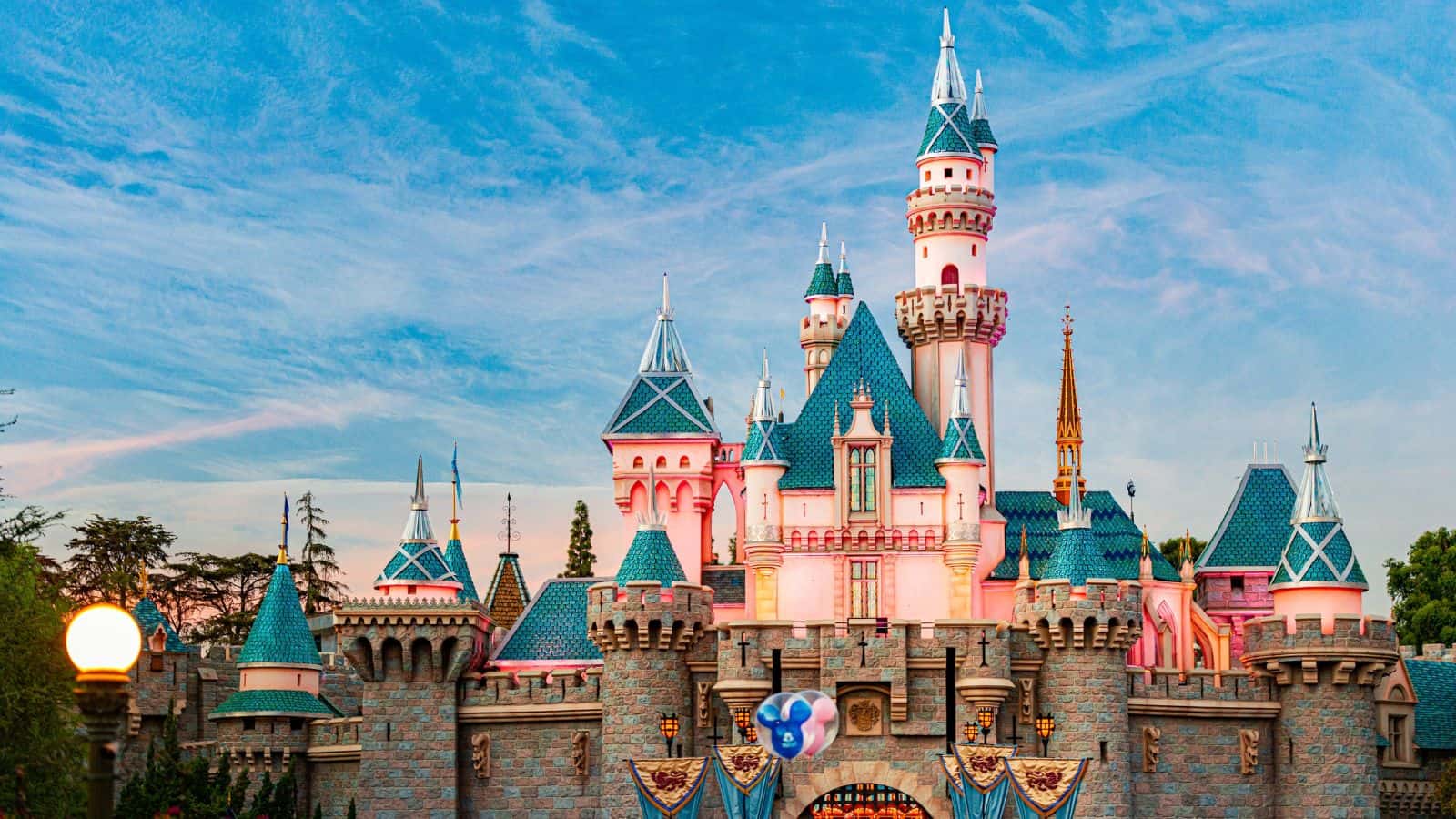 Walt loved Disneyland so much that he had a private apartment built above the Disneyland Fire Department on Main Street.
He loved to bring his grandchildren there for special visits while at the park.
Today it has been preserved and can be visited on the Disneyland VIP tour. While the tour carries a cost, you can see the window for free.
Just look above the sign for the Fire Department.
At night, if you look closely, you'll see that it's lit in honor of Walt.
Day Use Lockers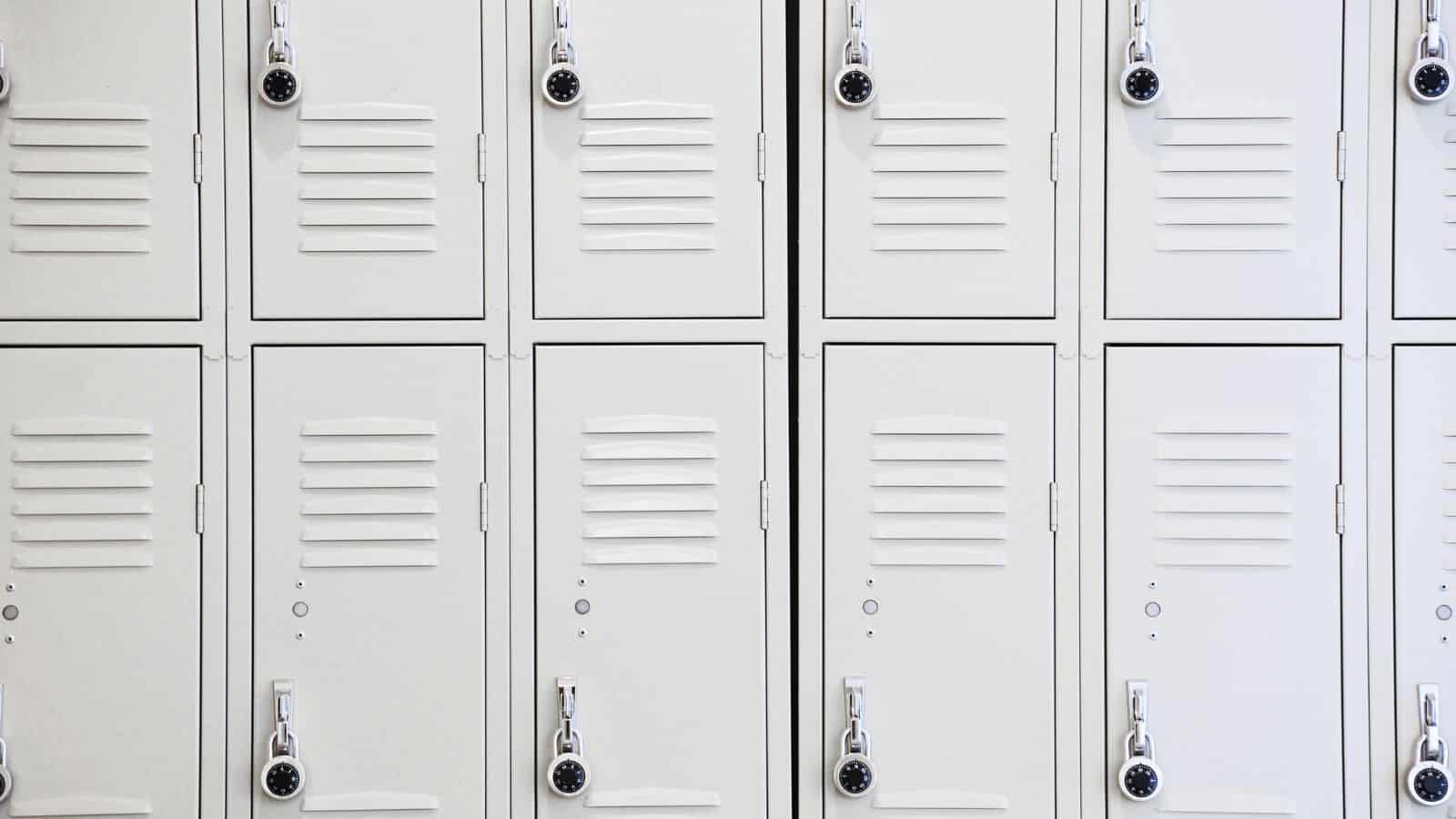 While not glamorous, the day use lockers are hidden off the east side of Main Street.
Nestled away between clothing shops and Christmas ornaments, these lockers are lifesavers. Maybe you buy too much to carry around for the day, or want to stow an umbrella in case of rain.
You can rent a small or large locker for a surprisingly reasonable price.
Just remember to collect your items at the end of your visit.
Club 33
Above the Pirates of the Caribbean ride is an ultra-exclusive lounge. Built to entertain VIP guests when the park first opened, it has gone on to become different things.
When I was visiting as a pre-teen and teenager, it was the Disney Gallery. I loved going inside and seeing original Disney artwork. Now, it is Club 33 – an exclusive lounge and fine dining establishment offering an escape from the heat for VIPs such as celebrities and business associates.
Hidden Mickey in Line for the Matterhorn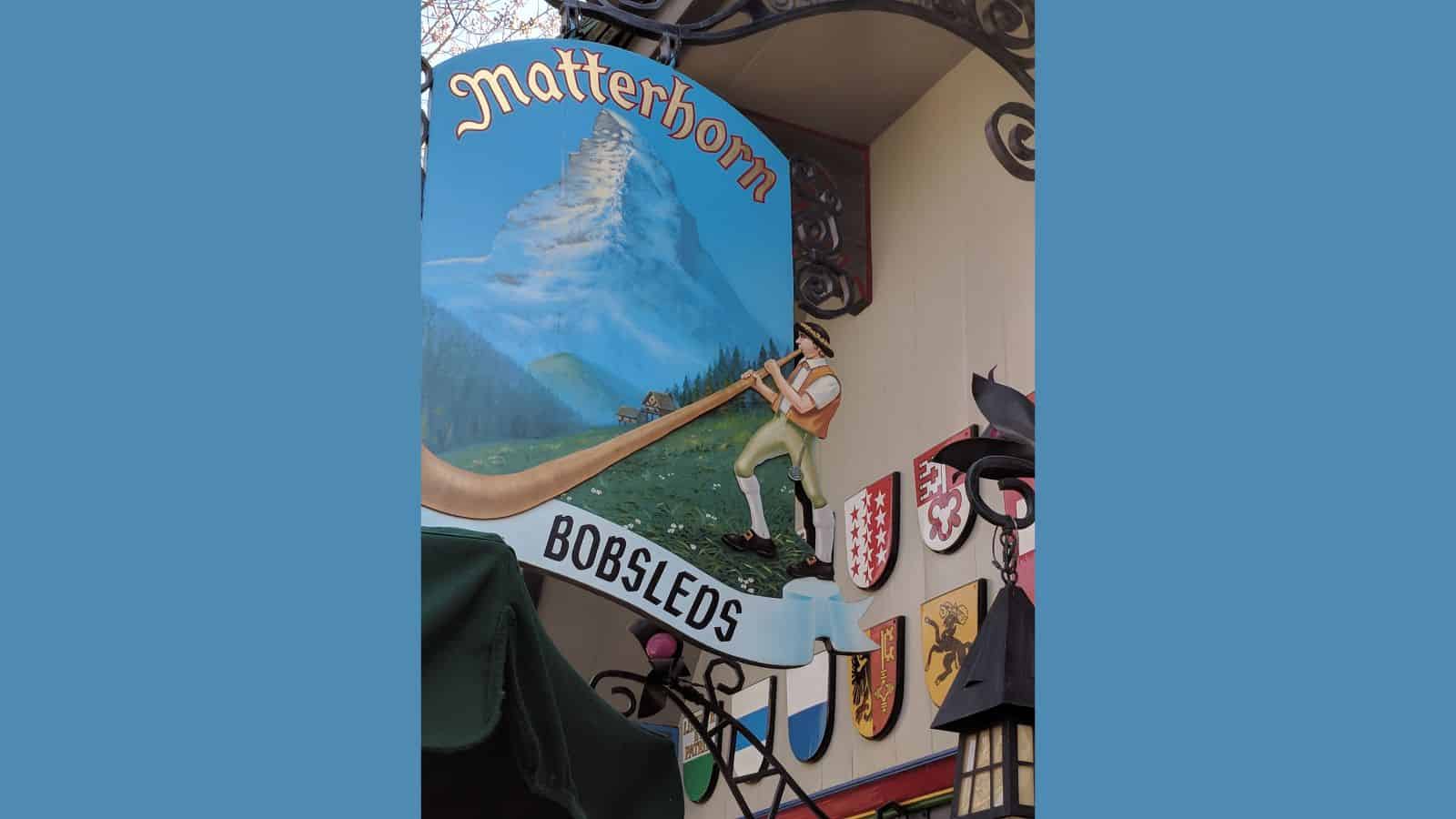 One of the things my family and I like to do while waiting in line for rides at Disneyland is to look for hidden Mickeys.
They are all over the park. There are even books you can buy to go on a scavenger hunt for them throughout Disneyland.
One of my favorites is hidden inside one of my favorite rides at Disneyland – Matterhorn.
It's hidden inside one of the crests in the ride queue.
What did I miss? What is one of your favorite secrets about hidden Disneyland?
How to Become Rich Quickly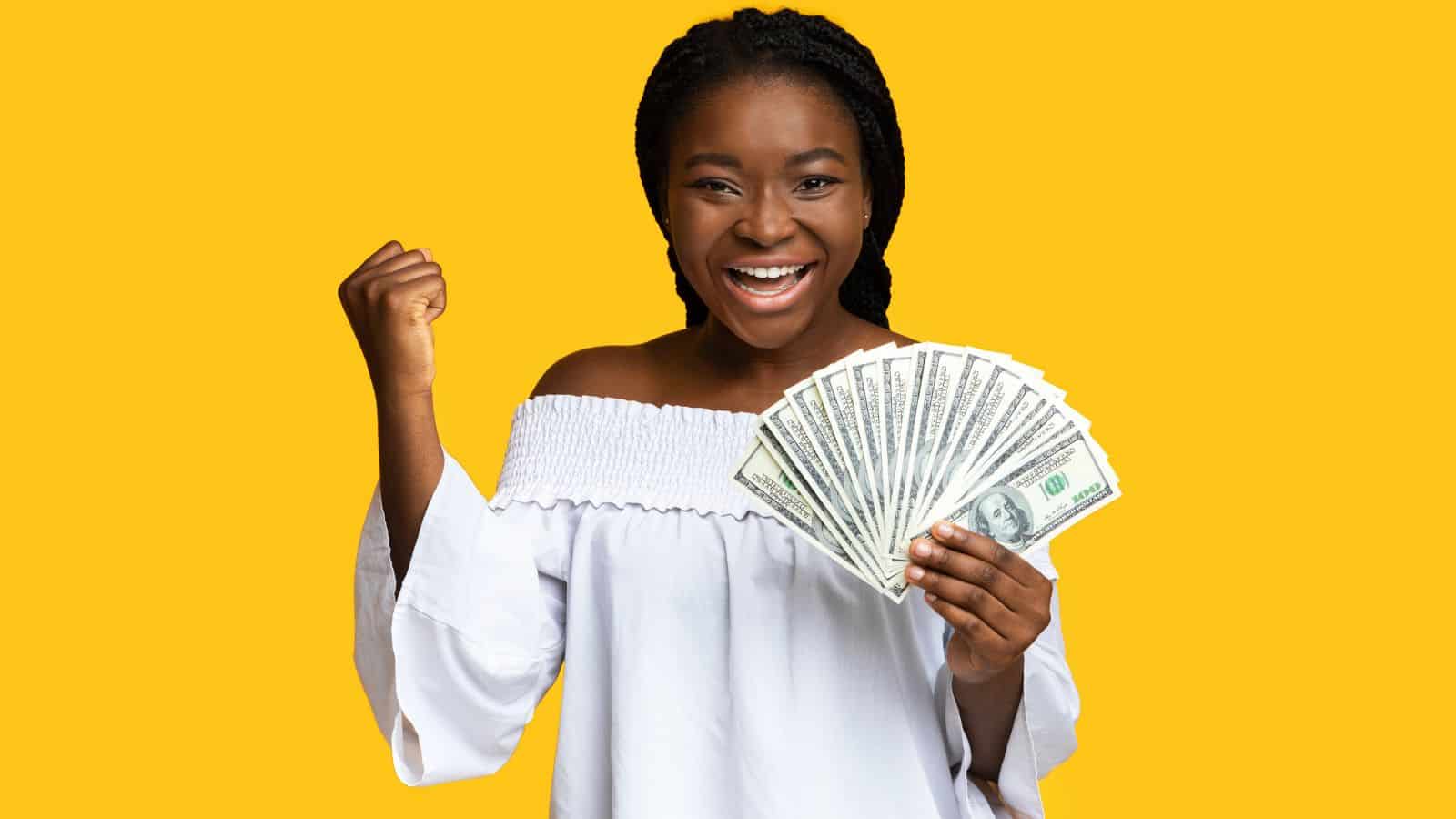 Everyone wants to become rich quickly. While not always possible, there are legitimate ways to become wealthy. Follow these methods and you'll be on the road to riches.
How to Become Rich in 9 Simple Steps
Do Dave Ramsey's Baby Steps Work
Love him or hate him, Dave Ramsey has helped millions of people get out of debt. That all starts with his Baby Steps ideology. If you're struggling financially, his system may work for you.
What Are Dave Ramsey's 7 Baby Steps? Do They Work?
Get Cash Back on Your Gas Purchases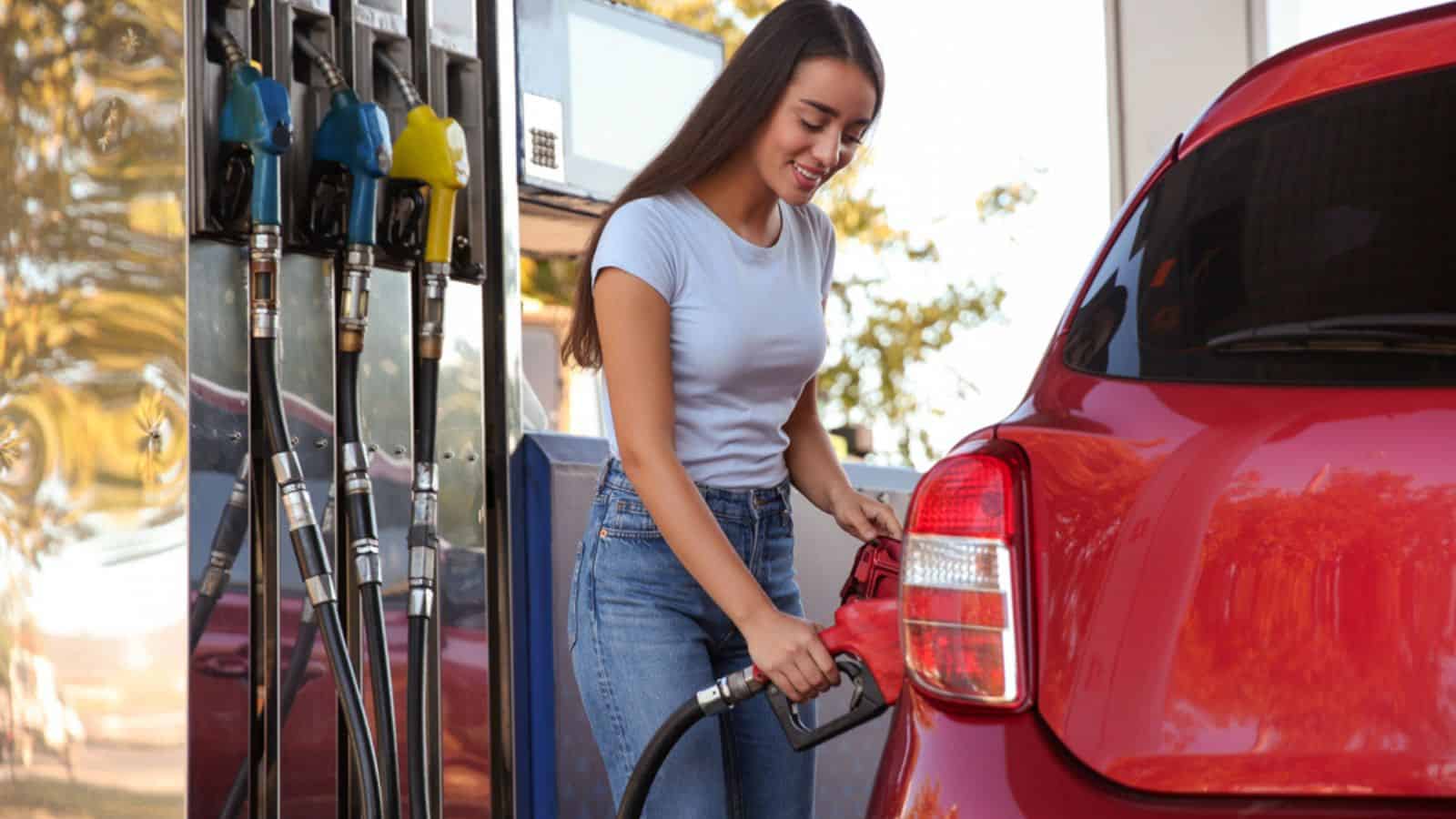 It's painful to fill up at the pump. Thankfully, there's an app for that! With Upside you can get rebates on your gas purchases that you can redeem for cash.
Upside App Review: Is the Gas App Worth it?
15 Best Coupon Apps to Save Money
Saving money at the store is as simple as using your phone. Better yet, you can redeem savings for free PayPal money or gift cards. That's a win-win.
15 Best Coupon Apps to Save Money
21 Best Under-the-Table Jobs That Pay Cash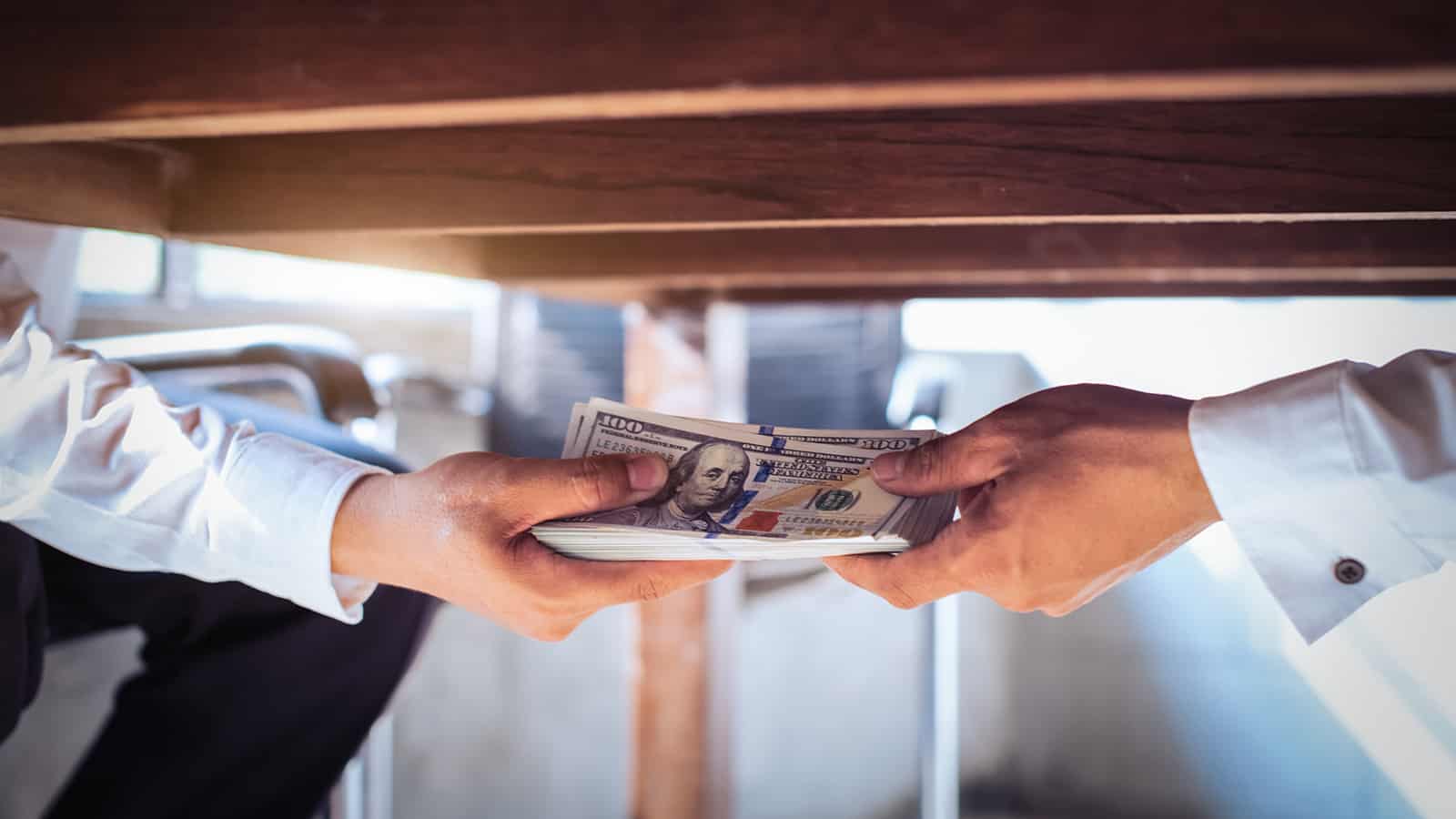 Jobs that pay cash are a helpful way to help make ends meet. Thankfully, there are lots of ways to make money on the side.