If you're like me, you can feel a bit ashamed to admit that you don't know what you purchase your husband or boyfriend for Christmas this year. We're women after all. Men are the ones who are supposed to need help shopping for us.
Not the other way around. Many years, I've found myself saying, 'I'm plumb out of Christmas gift ideas for my husband.'
If you've told yourself the same thing, I'm giving you the freedom to admit that you're no expert at coming up with good Christmas gift ideas for men. As an aside, if you're looking for ideas to give your husband for yourself, read our post on Christmas gift ideas for clueless husbands.
Best Christmas Gift Ideas for Clueless Wives
Shopping for men isn't easy. Many men are just as picky as women, especially if they don't love the traditional gift ideas.
My husband isn't an avid golfer and prefers to pick out his own clothes but loves to grill and appreciates the value of a good tool set.
This has often left me struggling to come up with good Christmas gift ideas for him. If you're like me you appreciate frugality, especially when you're looking for a last minute Christmas gift.
That's why every item on this list is under $50 and can be purchased conveniently on Amazon.
Don't forget to use Capital One Shopping (formerly Wikibuy) if you're buying gifts for him online. The browser extension helps you find active discount codes to help you save more on your purchases.
Benefits
Logo
Capital One Shopping
Save more when you shop!

Snag better prices automatically on the things you buy with valid discount codes.


The extension is free to use, and also helps you compare prices to find a better deal.
1. Amazon Fire Stick
This is about as 'techie' as I get when it comes to Christmas gifts for my husband. Mostly because I am just ignorant as to what to pick that he would enjoy.
I've learned he likes tech that provides value, especially when it comes to entertainment. This is something the Amazon Fire TV Stick provides.
We bought the Fire Stick years ago and have really come to enjoy it after cutting the cord. If you're considering cutting the cord, or an Amazon fan this is a gift that both of you will enjoy.
**Looking for deals on Amazon devices? Visit the Amazon device deals page to see how much you can save on all their devices this holiday season.**
If your husband is a sports fan, you can combine the Fire Stick with a gift subscription to ESPN+ for $99.99 annually.
This gives them access to thousands of live events, exclusive original series, the complete 30 for 30 library, and more.
2. For the Grill
My husband may not like to prepare a gourmet meal in the kitchen, but he loves to grill. Since we have a gas grill, it's something he can do year round.
I have purchased him grill tools with his favorite sports team on them in years past.
But this year, I'm thinking BBQ sauce, a grill kit, and maybe some spice rubs are in order. This bbq sauce gift set from Country Bob's caught my eye.
I'm thinking of pairing it with this Cuisinart Grill Kit and a few spice rubs to give him a grilling themed gift set.
3. Tool Kit
If your man enjoys tools but you're all thumbs when it comes to knowing what to pick out for him, let someone else do it for you.
One thing I like about this tool kit from Stanley is that it's packed with 65 versatile pieces. It gives your guy everything he needs to be a handyman around the house.
It's an affordable set and it's a great value and it removes all the guesswork for you.
4. Golf Locker
I'm going to hit you again with another traditional Christmas gift idea – golf stuff. While I love to golf, my husband hates it. So, for this idea, I shopped around for something that I would like to receive.
*Related: Overwhelmed with buying for your kids? Read our guide on the Four gift rule for Christmas to help manage your Christmas shopping*
Whether your husband is an avid golfer or only hits the course for networking opportunities, this Samsonite golf locker will help him stay organized.
He won't have to dig through his golf bag to fumble around for his keys, tees, or golf balls. They're all conveniently available right there with his golf shoes and gloves.
5. Pocket Tools
When we first got married, Mr. Frugal Rules carried around a Swiss Army pocket knife. With about 40 tools on it, it kind of weighed him down a bit.
Now that he carries a smart phone in his pocket, along with a wallet and keys, there's just no room for a Swiss Army knife.
He does still however appreciate the convenience of having a multi-purpose tool on hand.
If your husband is the same way, he might like this Swisscard Lite Pocket Tool from Victorinox. It's award-winning design, LED mini light, 13 tools and craftsmanship caught my eye.
And, I think they'll catch my husband's as well.
Summary
As the saying goes, it's the thought that matters. A memorable gift doesn't have to cost a small fortune.
It's also important not to overlook potential savings on your Christmas shopping needs. You can take advantage in drops in prices from your online shopping with Capital One Shopping Price Protection, formerly Paribus.
Capital One Shopping compares prices against what you paid to find rebate opportunities, and works at over 25 major retailers.
I hope you've found these ideas helpful. Not only are they relatively inexpensive, in my opinion they add value and best of all, can be bought from the comfort of home.
That's a big plus in my book since in-person shopping usually requires me dragging all of our children out into the cold.
What are your best Christmas gift ideas for men?
*Capital One Shopping compensates us when you sign up for Capital One Shopping using the links provided.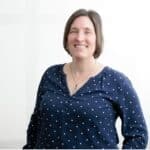 I'm Nicole Schmoll – a master's-educated professional writer, mompreneur, and co-founder of Frugal Rules.
As a freelance copywriter in Omaha, I still believe that writing is an artistic expression. Every time I strike the keys, I intend to evoke a response from my listeners. I left my full-time career as a senior copywriter for an insurance agency to start my own freelance writing business.
I love watching and writing about TV (and how to stream it!)