It's not too late to still get a great Christmas gift for your loved one on a budget. There are many last minute Christmas gift ideas that will make anyone on your list happy.
If you've waited around to buy Christmas gifts then the time to act on getting that Christmas gift is now. Don't panic, you want to stick to your budget. You can buy something affordable and purchase last minute Christmas gifts that will make the person you're shopping for happy.
Thankfully there's several ways you can buy a gift from the convenience of your own house through sites like Amazon. If nothing piques your interest on our list, visit Amazon's Holiday Gifting Hub for more awesome ideas.
Affordable Last Minute Christmas Gifts
This list is not exhaustive, but should provide you some ideas on what you can purchase. If you're looking for more specific ideas, I've also written on great Christmas gift ideas for your wife if you need help coming up with other ideas.
Don't forget to use Capital One Shopping (formerly Wikibuy) if you're shopping online. The browser extension helps you find valid coupon codes to help you save more on your purchases.
The extension is free to use, and also helps you compare prices to find a better deal.
Benefits
Logo
Capital One Shopping
Save more when you shop!

Snag better prices automatically on the things you buy with valid discount codes.


Here are five affordable, but fun last minute Christmas gifts to purchase for anyone on your list.
1. Amazon Fire TV Stick
The Fire TV Stick is a great last minute Christmas gift idea for the tech person in your life. This is especially if they've cut cable recently.
The Amazon Fire TV Stick offers a simple way to stream content to your TV. You can stream content from numerous apps like HBO NOW, Netflix, and ESPN.
If the recipient wants something a little more robust, the Amazon Fire TV Cube is good option to consider.
The Fire TV devices make such good last minute Christmas gifts because they help them save money year-round. And, it provides access to hours of entertainment.
2. Coffee
If you're looking for cheap last minute Christmas gift ideas, look no further than coffee as a gift. If you live with or are related to a coffee lover, then brew up some joy for them with the gift of coffee.
Don't limit yourself to just coffee; give a travel or coffee mug or a gift card to your local coffee shop.
My wife loves coffee and if I am desperate for some last minute Christmas gifts a coffee gift card always works in a pinch. You'd think I bought her a diamond with how much she loves them.
**Related: If you're still looking for a gift for that child in your life, read our Christmas gift ideas for kids post – each one is $25 or less!**
If you're thinking of coffee as an option, a bag of Peet's coffee is typically a good choice and one my wife always enjoys.
Does your loved on hate coffee, but loves tea? This gift set from Tea Forte has been a big hit with my wife and other family members that love tea.
3. Gift Sets
Since I'm not a fan of Christmas shopping I look for gifts that make it easy on me but also receive several gifts in one. That's where a gift set comes in for last minute Christmas gifts.
You can either make one on your own, or purchase one that is pre-made.
If you're looking for Christmas gift ideas for your husband then one to consider is this hot sauce gift set from Zombie Cajun. This is an inexpensive set that provides good variety for the hot sauce lover.
It looks great to me and something I've asked my wife for in the past.
*Related: Overwhelmed with buying for your kids? Check out our guide on the 4 gift rule for Christmas to help manage your Christmas shopping*
If you're looking for that special woman in your life then consider this Burt's Bees Essential Everyday Beauty Kit. I've bought it for my wife in the past and she loved it.
4. Digital Photo Frame
If you're like my family you have a lot of pictures on your phone but have dozens you'd love to display at home, That is where a digital picture frame comes in as one of the best last minute Christmas gifts to buy.
They can vary in price, though have found the Nix Advance 8-inch Digital Photo Frame to offer a good value.
We love ours as it allows us to display a number of pictures of our kids without having to pick just one. If you use Amazon, this is an excellent last minute Christmas idea for the photo lover in your life.
If you find the Nix Advance not to meet your needs, here are some of the top rated digital photo frames on Amazon that will work.
5. Gift Cards
Gift cards are fun last minute Christmas gifts as it lets the recipient love to receive them so they can buy something they want.
My favorite hack is to buy discounted gift cards online and have an e-card sent to the recipient. If that's not an option, you can purchase a gift card from many retailers on Amazon.
Simply type in "gift cards" on Amazon and you can see the different options they sell. Most of the retailers offer cards in $25 increments.
Summary
Remember, when you look for last minute Christmas gift ideas that it's the thought that counts. It's easy to think you must spend a lot of money to give a meaningful gift. That's a myth!
Instead, look for creative ways to show that special someone you love them without going into debt. If they truly care for you they don't want you to go into debt for a gift.
How important is cost to you when shopping for holiday presents? Do you have a Christmas gift budget?
*Capital One Shopping compensates us when you sign up for Capital One Shopping using the links provided.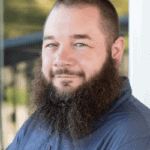 I'm John Schmoll, a former stockbroker, MBA-grad, published finance writer, and founder of Frugal Rules.
As a veteran of the financial services industry, I've worked as a mutual fund administrator, banker, and stockbroker and was Series 7 and 63-licensed, but I left all that behind in 2012 to help people learn how to manage their money.
My goal is to help you gain the knowledge you need to become financially independent with personally-tested financial tools and money-saving solutions.