Top Christmas Gift Ideas for Kids Under $25
Believe it or not, the Holidays are upon us, which means many parents will be looking for the top Christmas gift ideas for kids. Americans plan to spend over $900 on Christmas gifts this year, according to the National Retail Foundation. That is a bit much in my opinion, especially if you've not budgeted for the expense.
With three young kids we know how much our children get marketed to and how expensive toys can be. We stretch our Christmas budget as much as we can to get value for what we do spend. In light of that, I thought I'd go over some of the top Christmas gift ideas for kids under $25.
That's a bit of an arbitrary number really, but is a number we like to stay around or under so we can maximize our budget. As an aside, I've also written about Christmas gift ideas for your wife if you're looking for those as well. 🙂
**Looking for a special deal? Check out Amazon's 12 Days of Deals for awesome gift ideas!**
One thing I'll also point out is that our oldest is nine so what we might consider as Christmas gifts for kids might be a bit old/young for you. I will also note that all of the Christmas gift ideas listed we've bought ourselves and our kids love them.
Princess Bedtime Stories Book 
If your daughter is anything like ours she wants to be a Disney princess and is usually in some sort of princess dress. We bought her the Disney Princess Bedtime Stories book several years ago at Costco and she still reads that thing (only now she reads it to herself).
What makes this one of the top Christmas gift ideas for kids is that you can get it on Amazon for $15 or less.
If princesses aren't your thing, they also have the Pixar Storybook Collection, which is full of stories about Cars, Monsters, Inc. and the Toy Story movies. Our kids all love it. The quality on each of the books is great and has withstood our three kids beating on them – which is saying a lot!
I will also add that if you plan on doing much of your shopping on Amazon this Christmas, check out my favorite hacks to save money shopping on Amazon.
Frozen Elsa Doll 
What best Christmas gift ideas for kids list would be complete without a Frozen item or two? I'm not a fan of Frozen by any means, but our kids love it.
One of our daughter's favorite toys is the Frozen Sparkle Princess Elsa doll.
It is right at the $25 mark which makes it very reasonable. I will note it does have small parts so be aware of that. According to Amazon it's one of the best Christmas gifts for girls and I know my daughter would agree.
Fashion Headbands 
The final girl gift on my top Christmas gift ideas for kids is Fashion Headbands. This is a good catch all gift for any girl that loves to dress up.
What our daughter likes about this set is that it allows her to customize the kind of headband she can wear as they have a number of different accessories that go with it so she can make it what she wants it to be.
I will add that like with the Frozen doll above it has small parts that you'd want to keep away from a toddler. But, at just under $15 this should be included in the best Christmas gift ideas for kids out there.
Lightning McQueen Car
If your son loves the Cars movies and likes matchbox cars then he'll love this Lightning McQueen 20″ car.
We got a car similar to it when we were at Disneyland and wish we would have waited because at $10-15, it is much cheaper on Amazon. In the time they've had the car they've spent hours reenacting scenes and having an overall great time with it. It's a good size and sturdy which is what makes it one of the top Christmas gift ideas for kids out there for the price.
Jake's Musical Pirate Ship Bucky
Ok, so at $40 this isn't a true fit on the top Christmas gift ideas for kids under $25 but we were able to get it on Amazon on Black Friday two years ago for $25 so technically it fits. 🙂
If you're child likes Jake and the Neverland Pirates, the Musical Pirate Ship Bucky will be a hit with them.
It's sturdy and has a number of different features that makes this one of the best Christmas gifts for boys – our sons have played with this for hours since receiving the gift.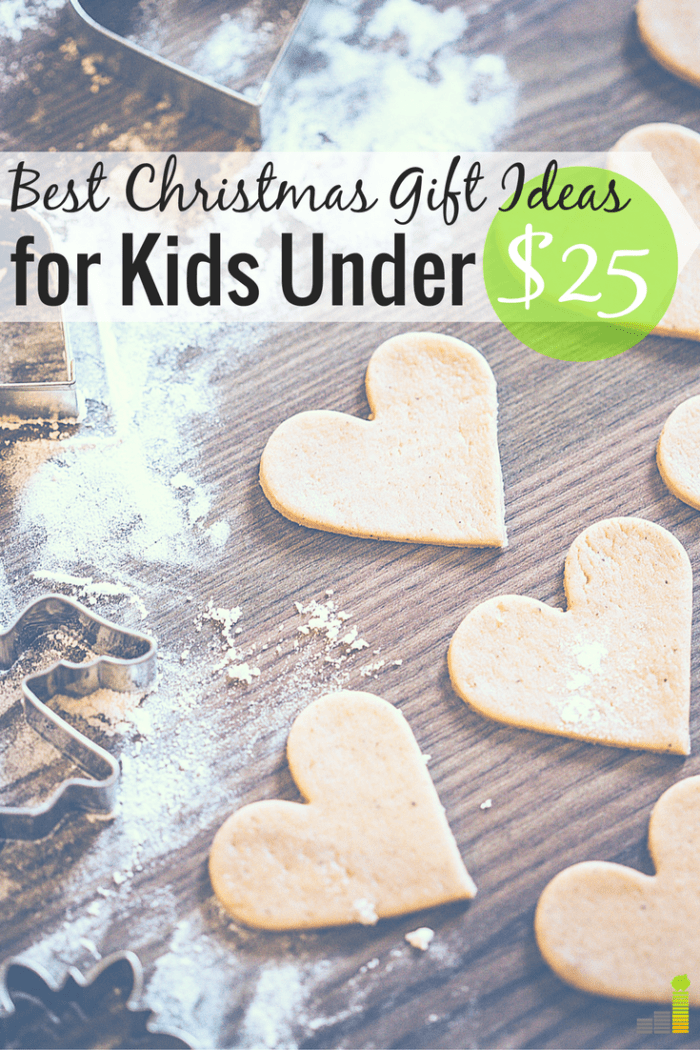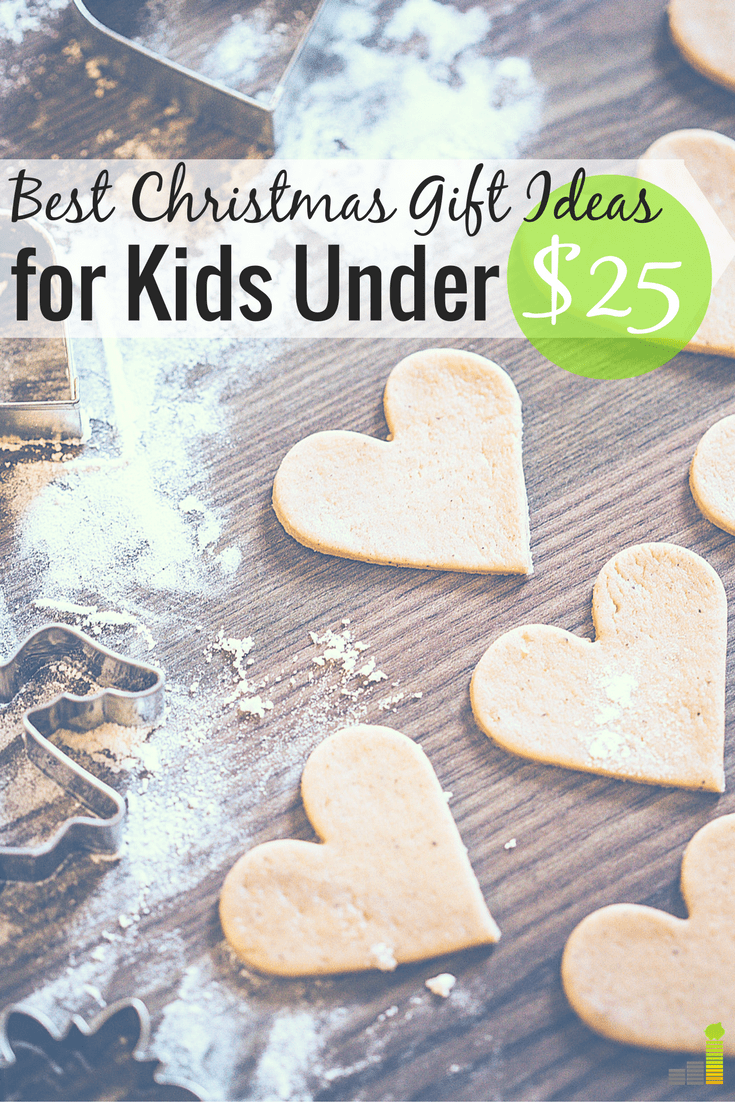 What to Keep in Mind with the Top Christmas Gift Ideas for Kids
As I mentioned in the beginning, it really should come down to the thought and not going out and spending money needlessly. That is especially the case if you're looking for last minute Christmas gifts. You may be tempted to spend more to get the gift – don't fall prey to that temptation.
Amazon is a great resource to use, especially if you're an Amazon Prime member as you can get the free two-day shipping I mentioned in the beginning. As they're constantly changing prices to reflect the market they can be a great way to save money on your last minute Christmas ideas.
It's also important not to overlook potential savings on your Christmas shopping needs. You can take advantage in drops in prices from your online shopping with Paribus. Paribus compares prices against what you paid to find rebate opportunities.
They also work with Amazon on shipping fees if no delivery attempt was made by the guaranteed delivery date.
If there was nothing on my list that piques your interest, you can also check out the Amazon Toy List to find the best gift ideas by areas of interest. I will also add that if you don't know what you're spending this year, to start a budget now for next year so you're not caught by surprise.
What would you add to the top Christmas gifts for kids list? How much do you budget for Christmas shopping per year, or do you set a budget?
Save
The following two tabs change content below.
John is the founder of Frugal Rules, a dad, husband and veteran of the financial services industry whose writing has been featured in Forbes, CNBC, Yahoo Finance and more.
Passionate about helping people learn from his mistakes, John shares financial tools and tips to help you enjoy the freedom that comes from living frugally. One of his favorite tools is Personal Capital , which he used to plan for retirement and keep track of his finances in less than 15 minutes each month.
Another one of John's passions is helping people save $80 per month by axing their expensive cable subscriptions and replacing them with more affordable ones, like Hulu with Live TV.
Latest posts by John Schmoll (see all)