Bally Sports+ is an app that cord-cutters can use to stream live sports without cable.
We tested the Sinclair Broadcasting-owned streaming service extensively to determine whether or not it is a good option for sports fans to catch live broadcasts of local sporting events.
What is Bally Sports+?
Bally Sports+ is a standalone streaming subscription service that lets users stream games from select regional professional teams.
Before the sports app launched, the only way to get regional sports networks (RSNs) was through cable and satellite companies or live TV streaming services.
Today, Bally Sports RSNs are available through the platform. The service is ideal for people who want to avoid a higher-priced cable or streaming service.
Sports fans can use the platform to stream NBA, MLB, and NHL teams without cable.
However, the service is only intended for people who live in local markets to stream their in-market, local games.
If you live in a different market than your favorite team, you will still need a subscription to another service. For example, you might need NBA League pass to stream NBA games without cable.
Alternately, you'll need a subscription to MLB TV to stream MLB games without cable, or you'll have to pay for ESPN+ to stream NHL games without cable.
How Much Does Bally Sports+ Cost?
This direct-to-consumer streaming service costs $19.99 per month or $189.99 annually if you pay upfront. There is a seven-day free trial for new subscribers.
| Plan | Price |
| --- | --- |
| Monthly - One Channel | $19.99 |
| Annual - One Channel | $189.99 |
| Monthly - Multiple Channels | $29.99 |
It is a more affordable way to stream Bally Sports+ channels than through DIRECTV STREAM or fuboTV which are the only other ways to stream your local Bally Sports affiliate.
Read our review of the DIRECTV STREAM app to learn more about that platform.
No other live TV streaming service carries the networks.
If more than one Bally Sports channel is available in your broadcast area, you will see bundle plans and pricing for $29.99 a month. You can package channels together or subscribe to just one of the available channels.
However, you cannot stream local games for teams that are outside of your coverage area.
What Can I Watch on the Bally Sports App?
All 21 Bally Sports RSNs are available through the Bally Sports app. Note that there is no Bally Sports+ app. The app is free to download and is called "Bally Sports."
A paid subscription gives you access to live games that aired on your local Bally Sports channel.
You can watch regular season live games and on-demand games that air on your local Bally Sports network through the app.
The easiest way to tell if your team's live games are on Bally Sports is to visit GetMyHomeTeams.com and enter your ZIP code.
There are currently five MLB teams, 16 NBA teams, and 12 NHL teams on Bally Sports+.
Teams on Bally Sports+
| League | Team |
| --- | --- |
| MLB | Detroit Tigers |
| MLB | Kansas City Royals |
| MLB | Miami Marlins |
| MLB | Milwaukee Brewers |
| MLB | Tampa Bay Rays |
| NBA | Atlanta Hawks |
| NBA | Charlotte Hornets |
| NBA | Cleveland Cavaliers |
| NBA | Dallas Mavericks |
| NBA | Detroit Pistons |
| NBA | Indiana Pacers |
| NBA | LA Clippers |
| NBA | Memphis Grizzlies |
| NBA | Miami Heat |
| NBA | Milwaukee Bucks |
| NBA | Minnesota Timberwolves |
| NBA | New Orleans Pelicans |
| NBA | Oklahoma City Thunder |
| NBA | Orlando Magic |
| NBA | Phoenix Suns |
| NBA | San Antonio Spurs |
| NHL | Anaheim Ducks |
| NHL | Arizona Coyotes |
| NHL | Carolina Hurricanes |
| NHL | Columbus Blue Jackets |
| NHL | Dallas Stars |
| NHL | Detroit Red Wings |
| NHL | Florida Panthers |
| NHL | Los Angeles Kings |
| NHL | Minnesota Wild |
| NHL | Nashville Predators |
| NHL | St. Louis Blues |
| NHL | Tampa Bay Lightning |
What Isn't Available on the Sports Streaming App?
There are no NFL games on the app. However, because Bally Sports is involved in the production of the ACC Regional Networks, there is some content from the ACC.
Other than that, there are no college football games on the app. Since Bally only has broadcasting rights to a few early playoff games, you cannot rely on the service for post-season game coverage.
Games that aired on national broadcast networks like ESPN or TNT will not air on the service. Yankees games on the YES network or Cubs games on Marquee Sports are not available on the platform.
Read our guide on how to watch ESPN without cable if you want to stream the sports giant.
There is also no non-sports programming on the app. If you want a more robust streaming service, take our free quiz to identify the best platform for your needs.
User Experience
We tested the service on a computer and multiple TV sets. In both scenarios, the home screen appeared jumbled.
Both paid and free content appear together, creating confusion. When you're signed in with a paid subscription, you will still receive a prompt to connect to a TV provider, which leads viewers to feel like they are missing out on content they should have.
An inquiry to Bally Customer Service yielded a response that no additional content is available when a TV provider is connected.
Three options across the top navigation help users browse content, including Home, Region, and Teams.
A search icon and settings wheel let you search for anything and access your account settings. Within settings, subscribers can see their location, current subscription, manage devices, access support, and sign out.
Clicking on any live show from the Home screen launches it and provides the ability to rewind to the beginning. Related videos appear beneath live show tiles.
Below that are rows of replays, followed by upcoming shows.
Unfortunately, there is no way to set reminders or create a watchlist, which is disappointing.
Clicking on the Regions tab brings up a mix of live and on-demand content with the option to filter by geographical region.
If you click on a team out of your region, you will only be able to view short clips and team cards. This can lead to a frustrating user experience.
The Teams tab brings up every MLB, NBA, and NHL team on Bally Sports+, but it contains only sporadic content. There is no live content for teams that are not in your local viewing area.
Ads run in all content, including 30-second highlight clips. During our tests, even clips that were one minute and 11 seconds long contained a 30-second ad.
We viewed clips while being logged in to a paid account and out of it. The number of ads remained the same.
NBA game replays began with a 15-second ad and contained three 30-second ad breaks per quarter. If you exited the replay for any reason and returned to it, a 30-second ad ran.
During the replay, you can only move forward or backward through the game in ten-second increments.
There is no ability to fast-forward through or skip ads. Plus, the ad selection was not varied.
Overall, tests revealed an unsatisfactory user experience. Viewing on a computer only worsened the experience.
Features
The features of the app are somewhat slim. Two simultaneous streams are supported, and there is no cloud DVR.
However, replays air on-demand for up to 72 hours after games air live.
You can watch replays when you are out of your home market for up to 30 days. There are no parental controls, and closed captioning is supported.
Live Stats and Highlights
On a computer, you can view real-time stats for live games through Bally Sports. Highlights and full, on-demand replays are also available.
Supported Devices
Compatible devices for the app include Amazon Fire TV stick, Apple TV, Roku, and Chromecast.
You can also watch online using Safari, Chrome, Firefox, and Edge browsers or on iOS or Android devices.
Xbox one is supported as well as LG, Samsung, and Sony smart TVs.
Recommended Internet Speed
Similar to when you watch local sports on live TV streaming services, you will need a minimum internet download speed of seven Mbps to watch HD content without buffering.
Streaming on more than one screen at a time will require at least 14 Mbps download speed.
Read our guide on the minimum internet speed requirements for streaming services to learn how this compares to other services.
Audio and Streaming Quality
Most content streams in 1080p HD and stereo audio. Unfortunately, there is currently no support for Dolby Digital sound or 4K content.
Pros and Cons
Losing live sports keeps many people from cutting the cord on cable. Here's what to keep in mind when considering Bally Sports+ as an option to stream sports content.
Pros
Get RSNs without cable or streaming service
Affordable way to watch your local teams
72-hour playback of all games
Reliable streaming quality
Seven-day free trial
Cons
Limited number of teams on the app
No nationally broadcast games
Jumbled interface
Too many ads
Overall, Bally Sports+ is ideal for avid sports fans who can't watch their team on other platforms.
For the casual fan, a subscription to ESPN+ or a live TV streaming service like fuboTV or YouTube TV is a better option.
Bally Sports+ vs. ESPN+
ESPN+ is the standalone streaming service from cable sports giant ESPN. At $10.99 per month, it's half the price of Bally Sports+.
While it's not a replacement for ESPN, it does let you watch exclusive sports content you won't find elsewhere.
You can watch MLB and NHL games on ESPN+. While blackout restrictions apply to games from both leagues, there are more than 1,000 out-of-market NHL games on the app.
It even includes live events from more than 25 college conferences nationwide. Games from some Power Five conferences are also on the app.
Other sports on the platform include soccer, fencing, gymnastics, swimming, volleyball, and wrestling. In fact, there are more than 350 MLS games on ESPN+.
If you're looking for a broad selection of college and professional sports along with original programming, ESPN+ is a good fit.
However, it lacks the local sports that Bally Sports+ offers. You won't see any local matches on the platform.
Still, at half the cost, it offers more content and a better user experience.
Read our ESPN+ review to learn more about the sports streaming service.
Bally Sports+ Review
Available Content

Price

Availability

User Interface

Ease of Use
Bally Sports+ Review
Bally Sports+ is a standalone sports streaming service that gives users access to regional sports networks (RSNs) in their area.
Pros
✔️ Access to sought-after RSNs
✔️ Free trial
✔️ Inexpensive way to watch your local team
✔️ Good streaming quality
✔️ 72-hour playback on all games
Cons
❌ No nationally broadcast games
❌ Clunky interface
❌ Too many ads
❌ Company may face bankruptcy
Bottom Line
Bally Sports+ is not for everyone. At $19.99 per month, tests revealed the user experience lacks basic organization and features that lower-priced services include. Plus, the content is thin and lacking.
Nevertheless, if your team's games are on a Bally RSN, it is a cost-effective way to get them. If it's Bally Sports+ vs. a contract, cut the cord on cable and choose Bally. Otherwise, consider ESPN+ or a live TV streaming service for all your sporting needs.
What's your favorite streaming service for sports?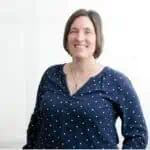 I'm Nicole Schmoll – a master's-educated professional writer, mompreneur, and co-founder of Frugal Rules.
As a freelance copywriter in Omaha, I still believe that writing is an artistic expression. Every time I strike the keys, I intend to evoke a response from my listeners. I left my full-time career as a senior copywriter for an insurance agency to start my own freelance writing business.
I love watching and writing about TV (and how to stream it!)