Paramount Plus is a terrific streaming service for people who want access to next-day airings of CBS shows and compelling original content.
However, you may no longer want the app or find that a recent price increase makes it not worth the value.
If either of these scenarios apply to you and you're having difficulties canceling your subscription, this guide shares how to cancel Paramount Plus.
How to Cancel Your Paramount+ Subscription Online
It is easy to cancel your subscription to this video streaming service. Here's how to cancel your Paramount Plus subscription online.
Sign Into Your Account
To initiate your cancellation request, you want to access your account online. It's best to do this using a web browser.
Once you enter your username and password, your account will populate. This brings up your account, showing what's recommended for you.
Keep in mind that if you purchased your subscription through Prime Video channels or the Google Play Store, you must cancel through those respective platforms.
The purpose of this post is if you signed up directly through the Paramount Plus website.
Click on "Account Overview"
Once you are in your Paramount+ account, you must click the "Account option" under your profile in the upper right-hand corner of the screen.
This brings you to your account area and shows all your account data, including billing information, plan type, and your renewal date.
It's also where you can manage subscriptions.
Choose "Cancel Subscription"
When you're on the account overview page, you want to locate the "Cancel Subscription" field. It is located next to the "Subscription" field under "Subscription & Billing."
Click the "Cancel Subscription" link, and it will take you to a page asking if you truly want to cancel.
Confirm Cancellation
After selecting the option to cancel, you will receive the option to confirm or deny your request. If you're set on canceling Paramount Plus, click the "Yes, Cancel" button.
Upon canceling, you might receive an offer to stay with the service. For example, they gave us the opportunity to get the service for free for two months.
You can click the "Continue to Cancel" or "Redeem Offer" option. Click the "Continue to Cancel" option, and you're done.
Provide Feedback
Most service providers want to know why you're canceling, and the Paramount Plus app is no different. Upon requesting to cancel, the platform will ask for feedback.
Select your reason for canceling and move forward.
Receive Confirmation Email
The final step is receiving your confirmation email. You should receive it within minutes of canceling Paramount Plus.
Keep this for your records. Then, make sure to monitor your credit card statement to ensure there are no further charges.
How to Cancel Paramount+ on Your Phone
Did you sign up for Paramount+ using your phone? If so, it is possible to cancel service through either your Apple or Android device.
Here's how to cancel Paramount Plus on an iOS device:
Open the Settings app
Select "Subscriptions"
Choose "Paramount+" from your list of subscriptions
Click on "Cancel Subscription" and confirm your choice
Here's how to cancel Paramount Plus using an Android device:
Go to the Google Play Store
Click the "Menu" button and click on Subscriptions
Choose "Paramount+" from your list
Click on "Cancel Subscription" and confirm
You won't receive as many prompts as canceling through the website, which is nice.
Can You Pause a Paramount+ Subscription?
Some cable alternatives give the option to pause your subscription. Unfortunately, this is not an option that Paramount+ offers.
You only have the option to cancel your annual or monthly subscription.
Frequently Asked Questions
Do you have additional questions about canceling your service? Here are some common questions readers have when leaving Paramount Plus.
Why Is Paramount Plus Still Charging Me?
There can be several reasons why Paramount+ might charge you after you cancel service.
If you didn't complete the entire process, the account may not have been truly canceled. Furthermore, it's possible you may have created another account, in error, with a secondary email address.
You can contact help.paramountplus.com/s/help to rectify the situation.
When Will My Subscription End?
Your paid subscription to Paramount+ ends on the day before your next billing date. For example, if your subscription would charge on November 3, it will stop on November 2.
If you're using a free trial, it's essential to cancel before the free trial ends. Otherwise, you will be charged for service.
Can I Get a Prorated Refund?
It is not possible to receive a prorated refund from Paramount+. Most streaming services operate similarly.
This means if you want to avoid reaching the next billing cycle and cancel with two weeks left in your subscription, you won't receive a partial refund.
In this case, you can watch Paramount Plus until your current billing cycle ends.
If you're looking for a service that better suits your needs, take our free quiz to find the best streaming app for you.
Will Deleting the App From My Device Cancel My Subscription?
Simply deleting the Paramount+ app from your TV or streaming device isn't sufficient to cancel the service. Doing this only removes it from the TV or device.
You must use the website or platform you subscribed through to cancel the service. Otherwise, you will continue to pay the monthly subscription fee.
Bottom Line
It is easy to cut the cord on cable and save money. However, not all streaming services will be a good fit for your viewing needs.
If you determine that a Paramount+ subscription isn't right for you, it's easy to cancel. Follow the steps in this guide and switch to a platform that works better for you.
What's most important to you in a cable alternative?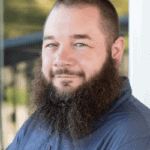 I'm John Schmoll, a former stockbroker, MBA-grad, published finance writer, and founder of Frugal Rules.
As a veteran of the financial services industry, I've worked as a mutual fund administrator, banker, and stockbroker and was Series 7 and 63-licensed, but I left all that behind in 2012 to help people learn how to manage their money.
My goal is to help you gain the knowledge you need to become financially independent with personally-tested financial tools and money-saving solutions.