Hulu is a fantastic streaming service if you want access to next-day airings of many ABC or FOX shows and loads of original content. However, you may no longer want the app or decide the recent price increase is too expensive.
If you're having difficulty canceling your subscription, it can be frustrating. This guide shares how to cancel Hulu in several simple steps.
How Do I Cancel Hulu Online?
It is easy to cancel your subscription with this popular video streaming service. Here's how to cancel your Hulu subscription online.
Sign Into Your Account
To start your cancellation request, you must access your account online. Doing this using a web browser is typically the best option.
Once you enter your username and password, your account will load. This takes you to the main page of the Hulu platform.
If you purchased your subscription through a third-party app like Prime Video channels or the Google Play Store, you must cancel through those respective platforms. This post is only relevant if you signed up directly through the Hulu website.
Click on Your Account
Once you are in your Hulu account, you must click on the Account option under your profile in the upper right-hand corner of the screen.
This takes you to your account area. The account page shows your account data, including your billing information, plan type, and renewal date.
It's also where you can manage add-on subscriptions, including Disney+.
Click "Cancel Your Subscription"
When you're on the account overview page, you want to find the Cancel Your Subscription field.
Depending on your subscription, this option might be located in the center of the page under the Your Subscription and Pause Your Subscription boxes. However, you might find it under My Disney Bundle Apps.
Click the Cancel Your Subscription option to continue with the cancellation process.
Confirm Cancellation
Hulu will direct you to a page that allows you to pause your subscription or take advantage of a promotional offer. For example, you might get an offer to get the service for free for two months.
If you still want to cancel, simply click on the Cancel Subscription button instead.
It's important to note that this process may look a bit different depending on your subscription type, add-ons, and where you live. Fortunately, Hulu makes the cancellation process intuitive and easy.
Provide Feedback
Most service providers like to know why you're canceling, and the Hulu app is no different. When you request to cancel, the platform will ask for feedback.
Choose your reason for canceling, such as you don't watch Hulu anymore, and move forward.
If you're looking for a service that better suits your needs, take our free quiz to find the best streaming app for you.
Receive Confirmation Email
Within minutes of selecting to cancel your Hulu subscription, you should receive an email confirming the cancelation.
Keep this for your records, and monitor your credit card statement to verify that there are no further charges.
How to Cancel Hulu on Your Phone
It is relatively easy to cancel Hulu via your phone if you have an Android device. Unfortunately, it's not as easy if you have an iOS-based device.
Here's how to cancel Hulu using an Android device:
Go to the Google Play Store
Click on the Menu button, then click on Subscriptions
Choose Hulu from your list
Click on Cancel Subscription and confirm
If you're trying to cancel on an Apple device, you must do so through iTunes. Visit iTunes, select My Account, and log in with your Apple ID.
Go to Settings, then select Subscriptions. Click the edit next to Hulu. This will take you to where you can cancel.
You won't receive as many prompts as canceling through the website, which is nice.
Frequently Asked Questions
You may run into issues when trying to cancel Hulu. Here are some common questions readers have when attempting to leave Hulu.
Can I pause my Hulu account?
Some cable alternatives give the option to pause your subscription. Thankfully, it is possible to pause your Hulu account.
You can pause it for one to 12 weeks.
When will my subscription end?
Your paid subscription to the Hulu base plan ends the day before your next billing cycle. For example, if your monthly subscription bills on October 30, it will stop on October 29.
If you're using a free trial, canceling before it ends is vital. Otherwise, you will be charged for service on the next billing date.
Why is Hulu still charging me after I canceled?
There can be several reasons why Hulu charges you after you get rid of it.
First, your account may not have been fully canceled if you didn't go through the entire process. Furthermore, it's possible you may have created a second account, in error, with a secondary email address.
Will deleting the app from my device cancel my subscription?
Simply deleting the Hulu app from your smart TV or streaming device isn't enough to cancel the service. This only removes it from the TV or device.
You must use the website or platform you subscribed through to cancel the service before your next payment date.
Bottom Line
It can improve your financial health if you cut the cord on cable and reduce your spending. However, not all streaming apps are a good fit for your viewing needs.
If you determine that a Hulu subscription isn't for you and you need to save money, it's easy to cancel. Follow the steps in this guide, then switch to a platform that works better for you.
What's most important to you in a streaming service?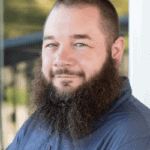 I'm John Schmoll, a former stockbroker, MBA-grad, published finance writer, and founder of Frugal Rules.
As a veteran of the financial services industry, I've worked as a mutual fund administrator, banker, and stockbroker and was Series 7 and 63-licensed, but I left all that behind in 2012 to help people learn how to manage their money.
My goal is to help you gain the knowledge you need to become financially independent with personally-tested financial tools and money-saving solutions.