Purchasing gas currently really hurts your wallet. No one is immune from the pain. Fortunately, there are still some actions you can take to stretch your gas a little bit more. Here are 12 easy tips to save money on gas and keep more money in your budget.
Buy the Correct Fuel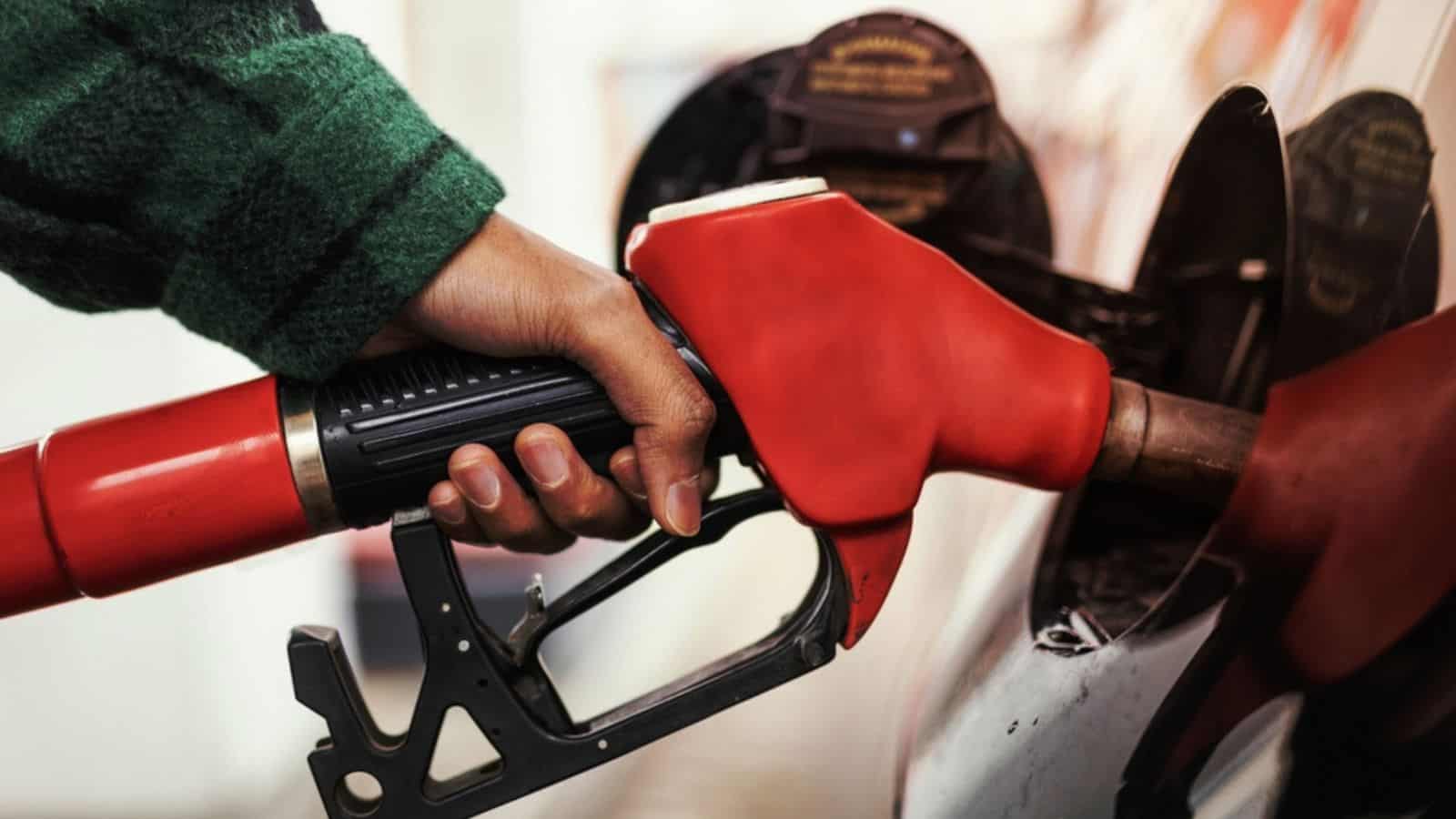 This is a popular philosophy amongst older generations. They believe you must purchase premium fuel. If you're falling prey to that myth, you're overspending. Most cars perform fine with unleaded regular gas.
Some higher-end automobiles require premium gas. Consult your car's owner manual to learn what kind of gas the manufacturer recommends. If it's regular, move to that and you'll save $0.30, or more, per gallon of fuel.
Pay With Cash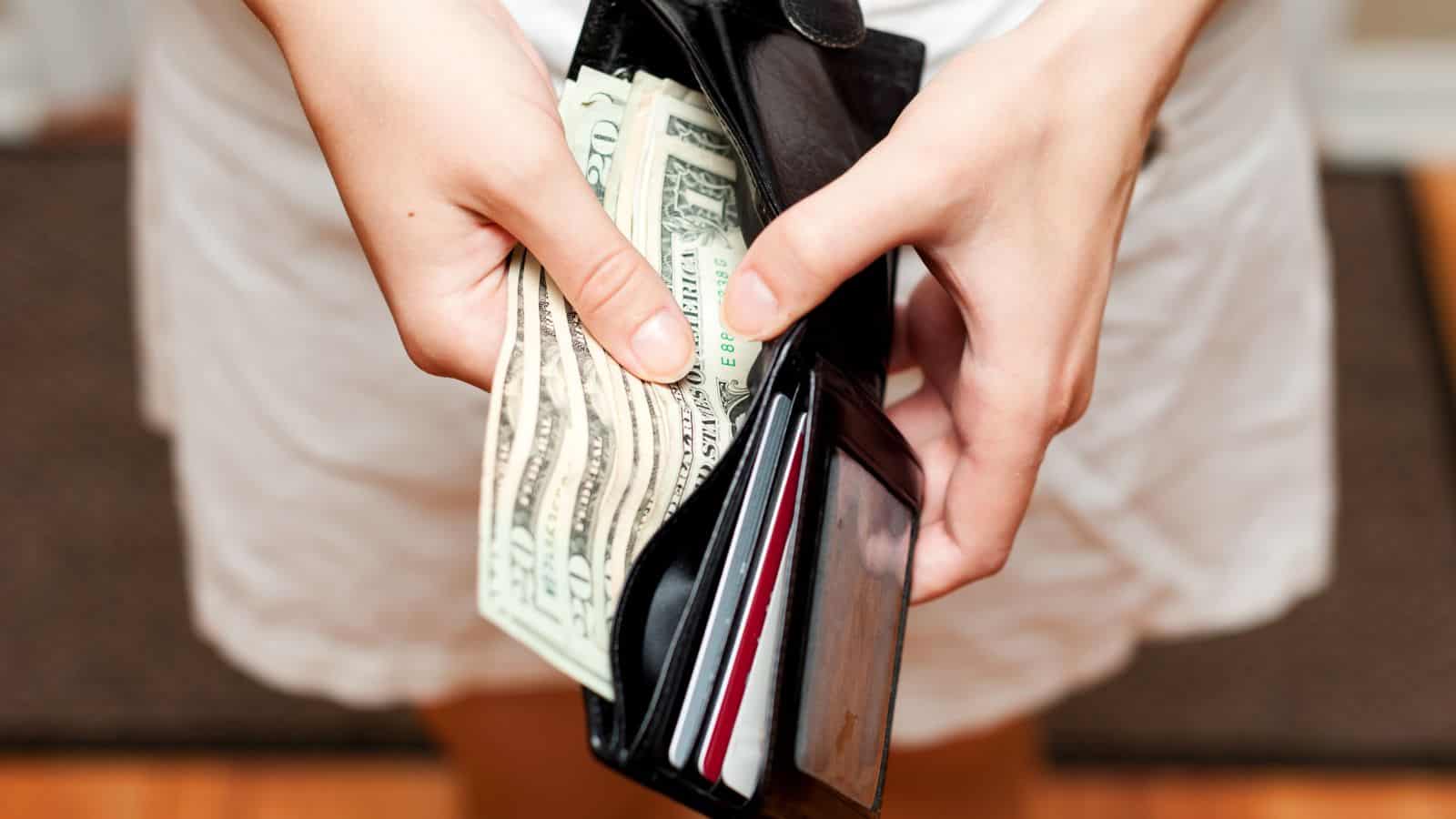 Do you prefer to carry cash? If that's you, you may qualify for a discount.
Gas stations must pay a fee on card transactions, so they offer a discount when paying with cash. Not all gas stations offer this, but if they do it could be worth avoiding swiping your card.
Use a Gas Rewards Apps
Yes, you can even comparison shop on gas prices. Gas apps let you compare prices in your area, allowing you to find the best possible price.
Apps like Upside, Waze, and GasBuddy even provide directions to get to the station. Just make sure it's close enough to warrant claiming the discount. You don't want to drive too much out of your way to save $0.10 per gallon if it's too far away.
Sign Up For Rewards Programs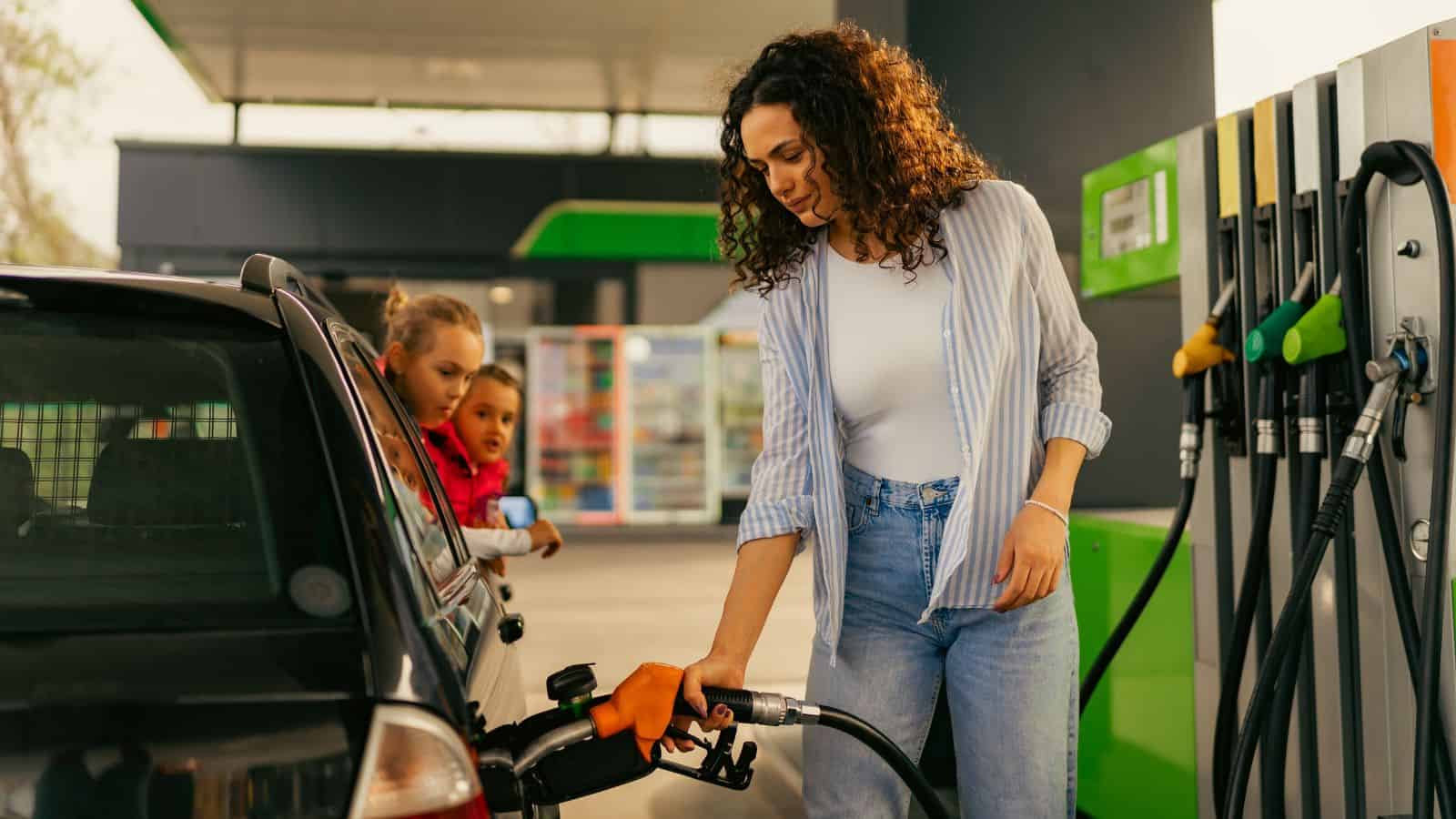 Look no further than your grocery store to save money on gas. If the store has a station they likely have a rewards program to help you save at the pump.
Our local store offers rebates on some items, and you collect them at the pump. In some cases we can save $0.50 per gallon of gas, with a 20 gallon limit. That's $10 off we can apply towards other needs.
Know When to Buy
Fuel isn't a major purchase, but planning it can help you reduce costs. Studies show that Monday and Tuesday is often the best day to fill up.
Going on a trip this weekend? Avoid Thursdays as it tends to be more expensive. Prices can fluctuate daily, but every little bit adds up.
Only Use the Air Conditioner When You Need it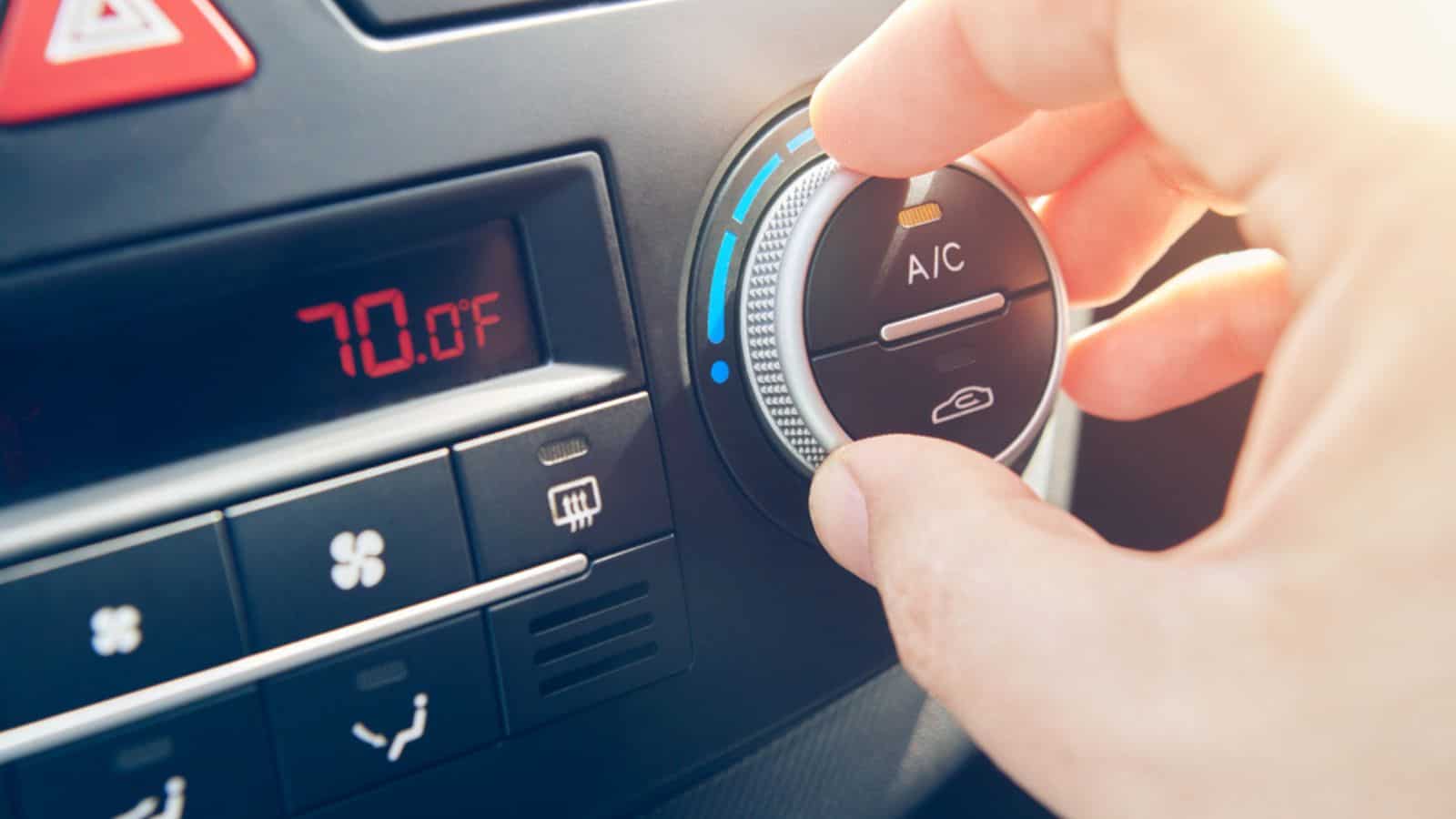 Air conditioning can be a lifesaver, it can also cause a car to guzzle gas quicker. Having the windows helps reduce strain on the automobile, thus conserving gas.
On the flip side, keep your windows rolled up all the way if you're out driving on a hot day. Not doing that will only cause your car to work harder.
Don't Skip Oil Changes
We all know that oil changes are necessary maintenance for a car. Skipping or delaying them can impact your gas mileage.
Having them at the right intervals reduces friction in the engine. This helps improve your fuel efficiency.
Use Cruise Control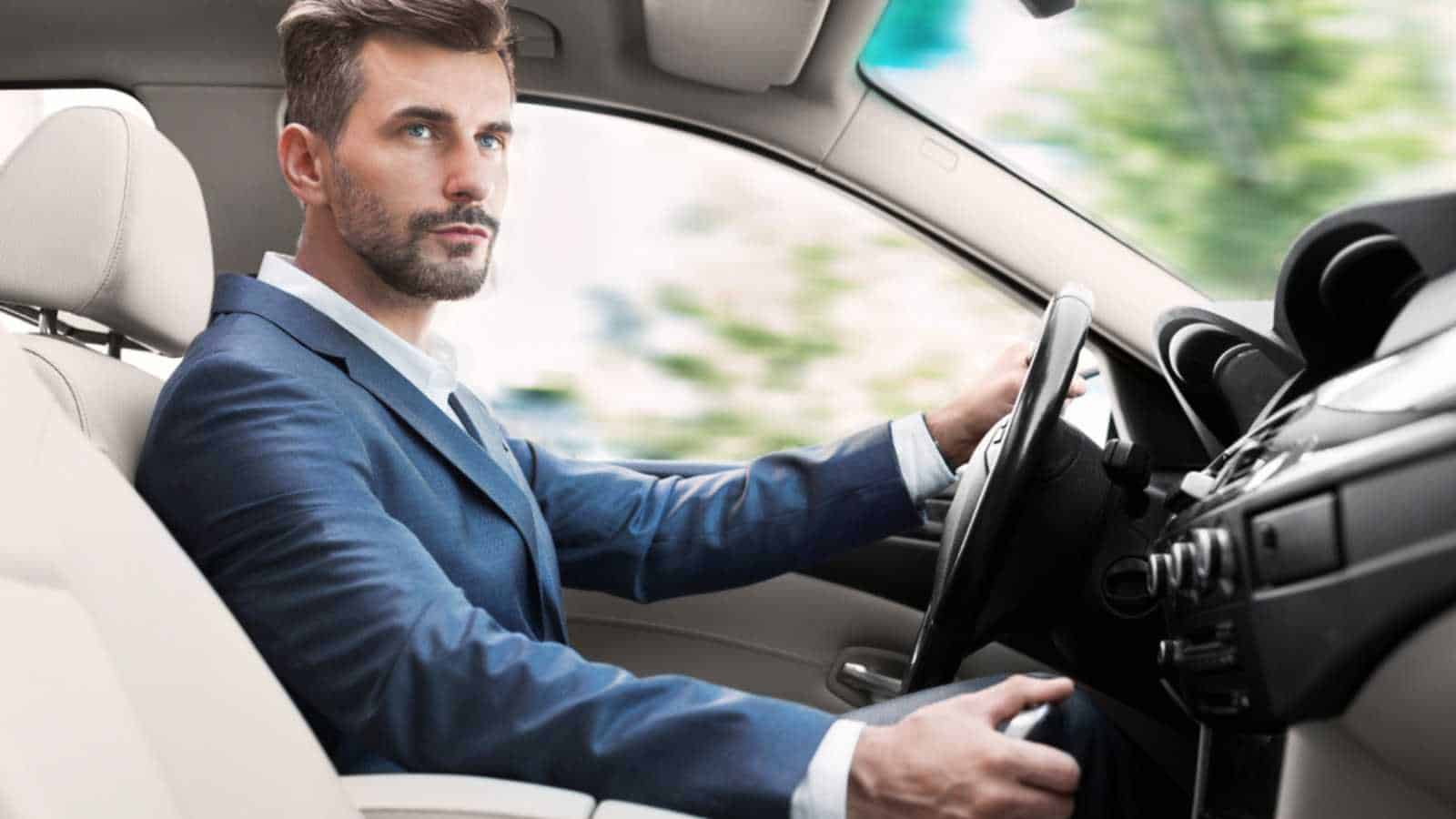 Monitoring your speed is vital to improving gas efficiency. Using cruise control is a terrific way to maintain your speed. And, it reduces the amount of gas your car uses.
Regularly Check Your Tires
When was the last time you checked your tires? If they're not inflated appropriately, your car is working harder than it needs and impacting fuel economy.
Check your owner's manual to see the inflation recommendation. Or, ask your mechanic what PSI you need to inflate to.
Use a Rewards Credit Card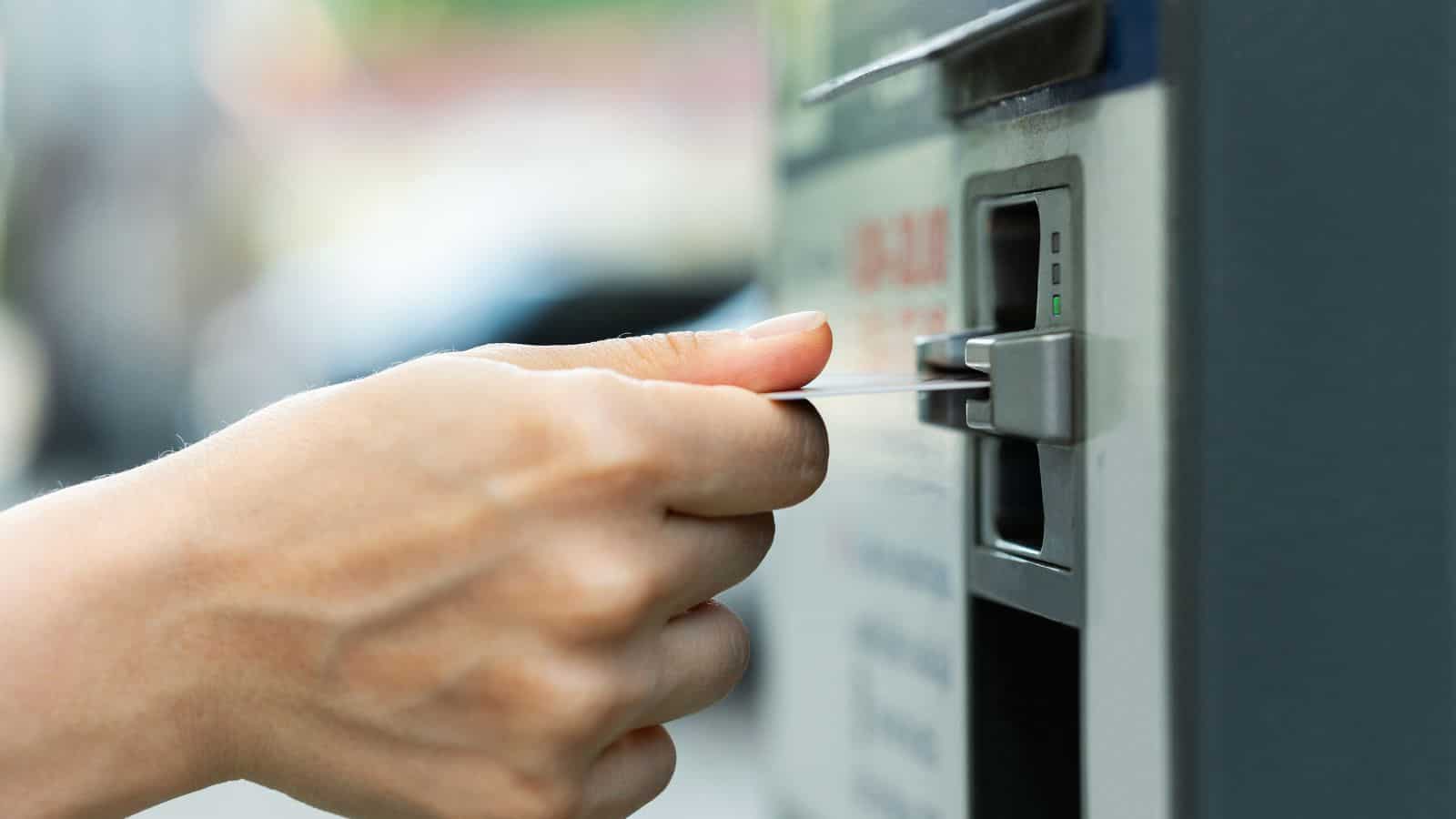 Credit cards aren't always evil. If you use them wisely credit cards can be a helpful tool to stretch your budget.
That includes using a rewards credit card when purchasing gas. You can earn cash back on your purchases, or redeem points for travel points. You need to buy gas, so why not get something back for it?
Plan Your Driving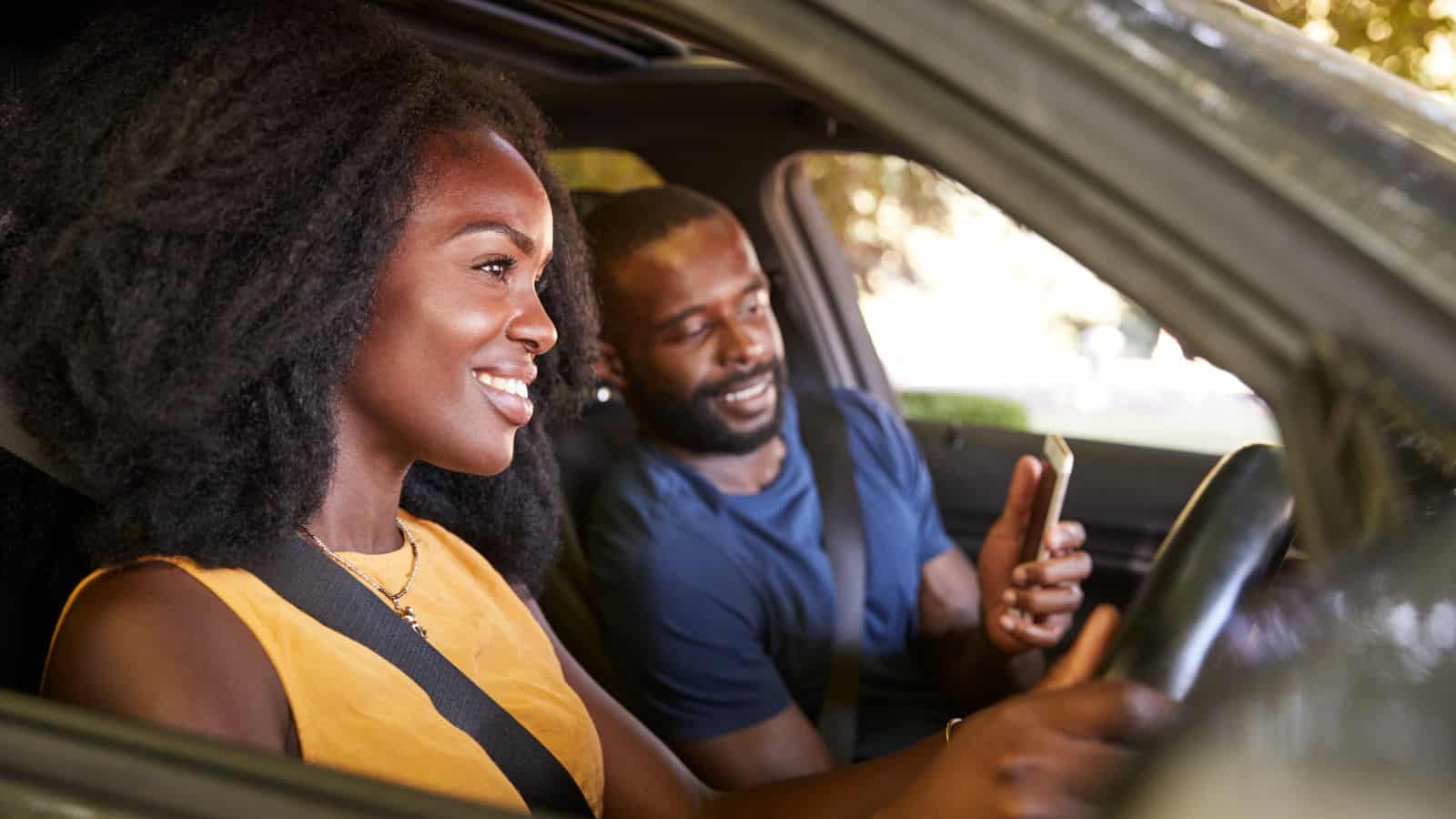 Running errands are a necessity. However, aimlessly driving all over town wastes gas.
If you have errands to run, plan out your route to make it as gas efficient as possible. Bonus points if you fill up while out at the cheapest station on your route.
Don't Weigh Down Your Car
Heavier automobiles require more fuel to operate. You can't control everything about the weight of your car, but you can manage some things.
Remove luggage racks if you don't use them, keep heavy items out of your trunk, and keep your trailer at home when not needed. Doing that will help your car be more fuel efficient.
How to Multiply Your Money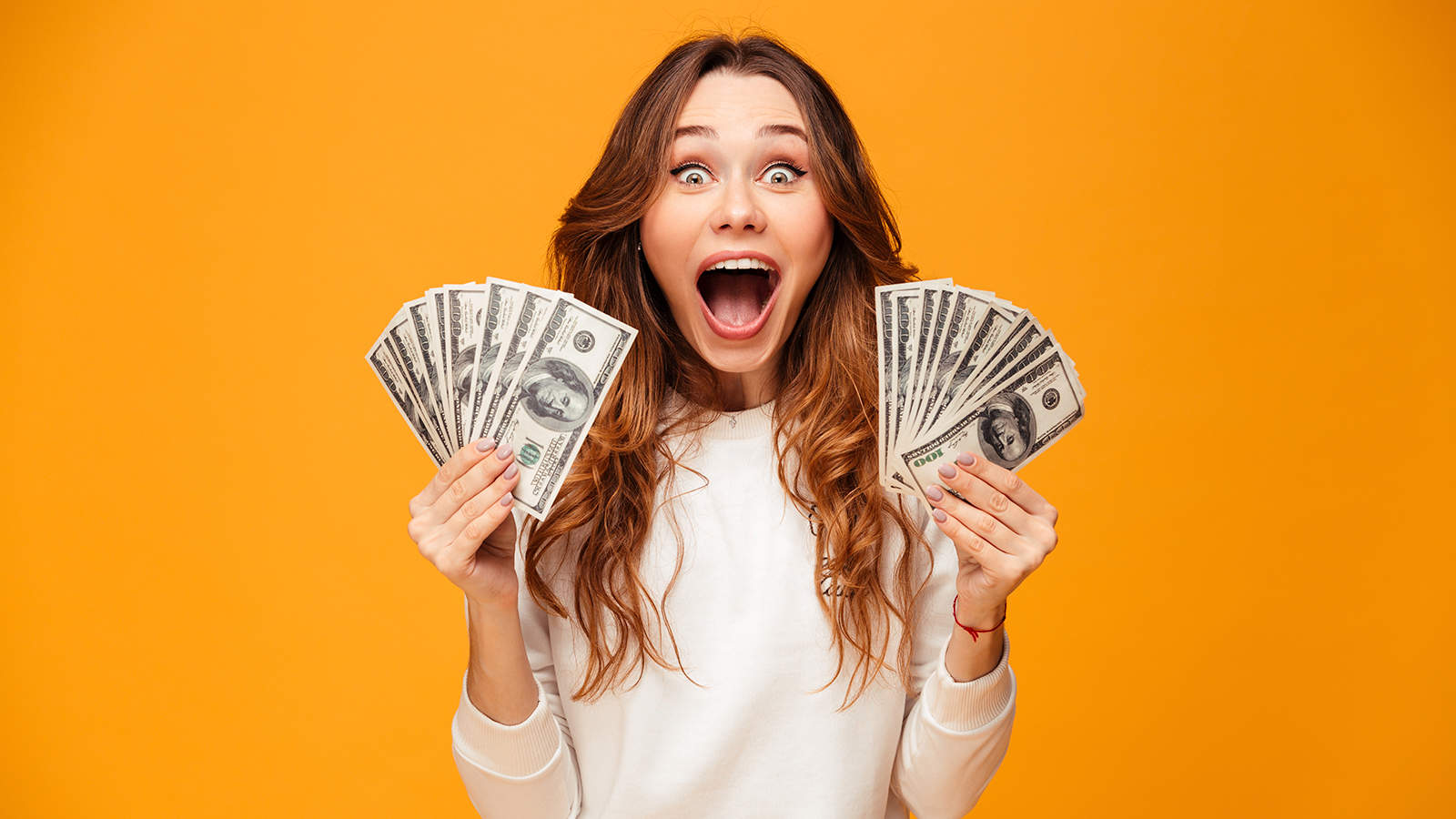 Get-rich-schemes are typically scams. However, there are ways to truly grow your wealth. While not flashy, they can help you build real wealth.
Get Cash Back on Your Gas Purchases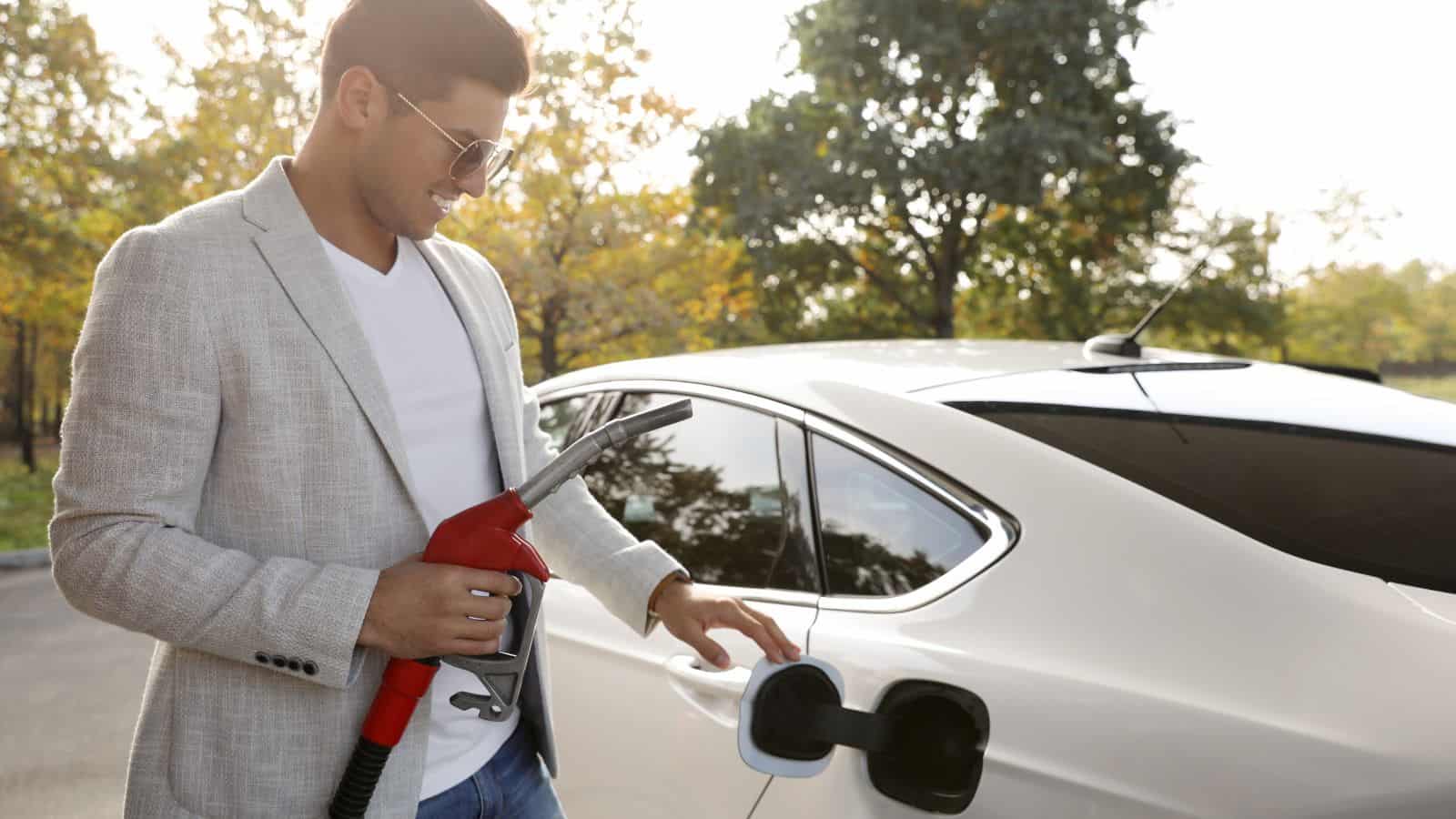 It's painful to fill up at the pump. Thankfully, there's an app for that! With Upside you can get rebates on your gas purchases that you can redeem for cash.
Upside App Review: Is the Gas App Worth it?
How to Get Free Gas at the Pump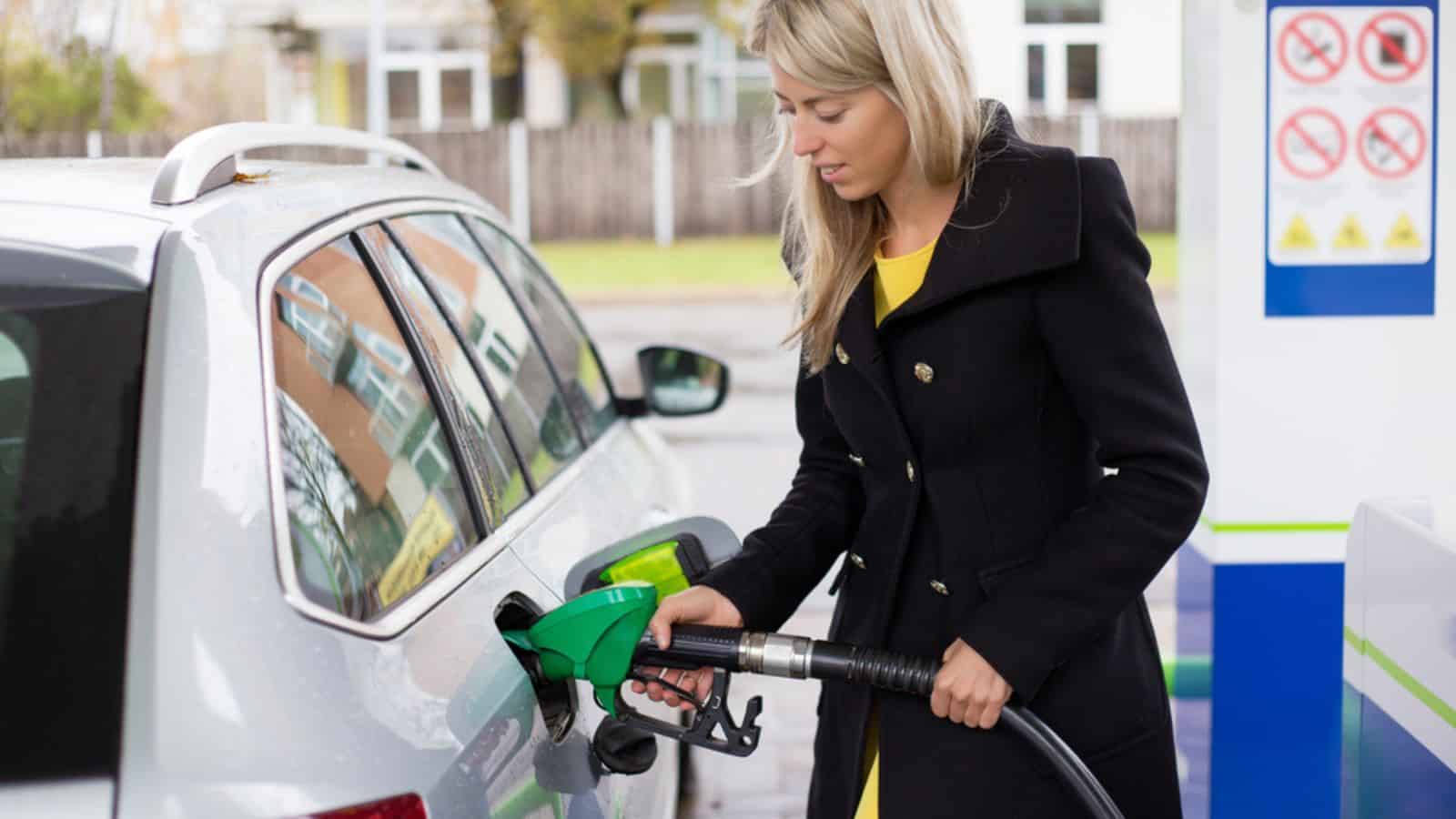 Yes, it is possible to get free fuel at the pump. Here are nine legit ways to get free gas, or greatly reduce your overall cost.
15 Best Coupon Apps to Save Money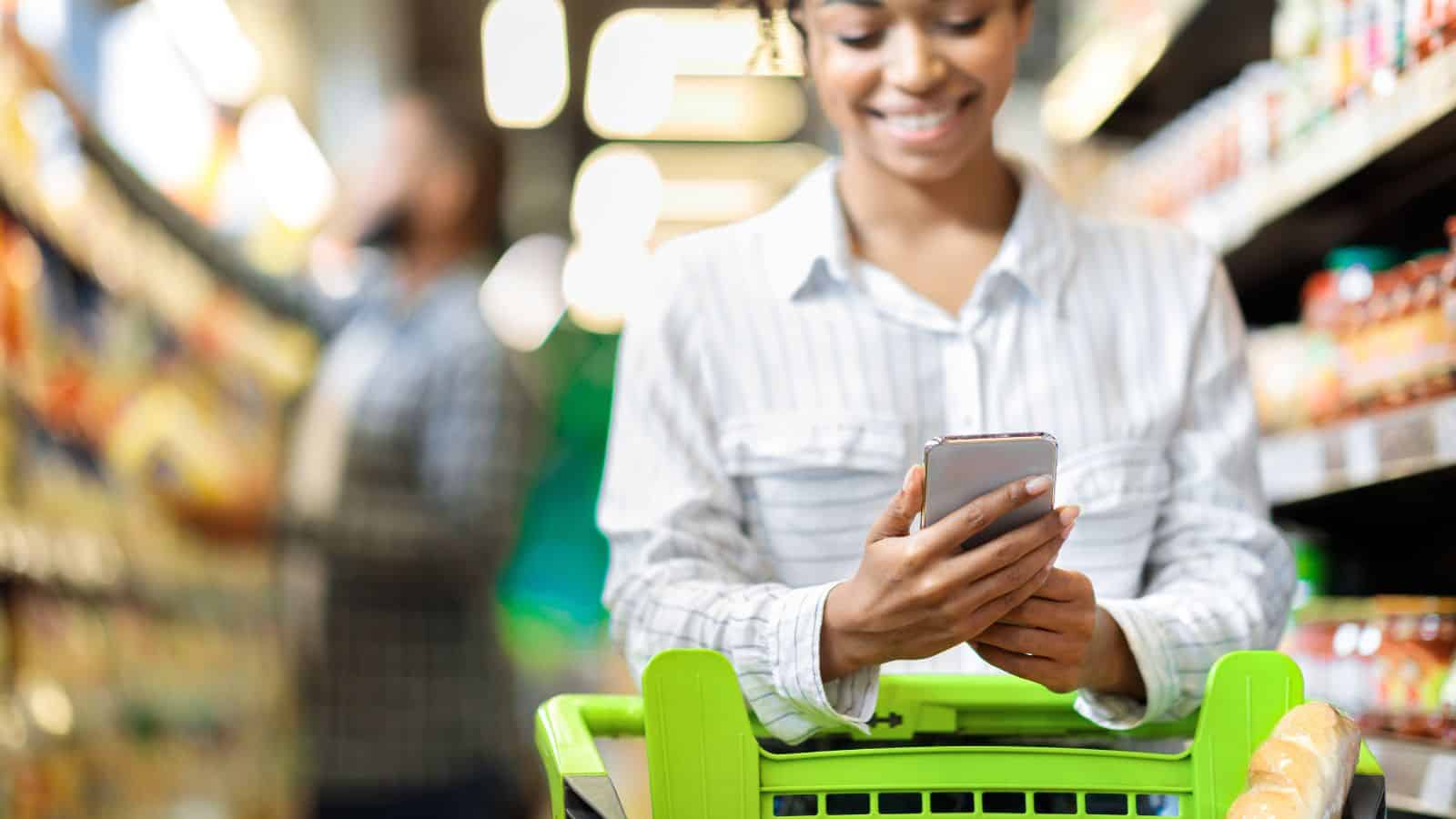 Saving money at the store is as simple as using your phone. Better yet, you can redeem savings for free PayPal money or gift cards. That's a win-win.
15 Best Coupon Apps to Save Money
Costco vs Sam's Club: Which is Better?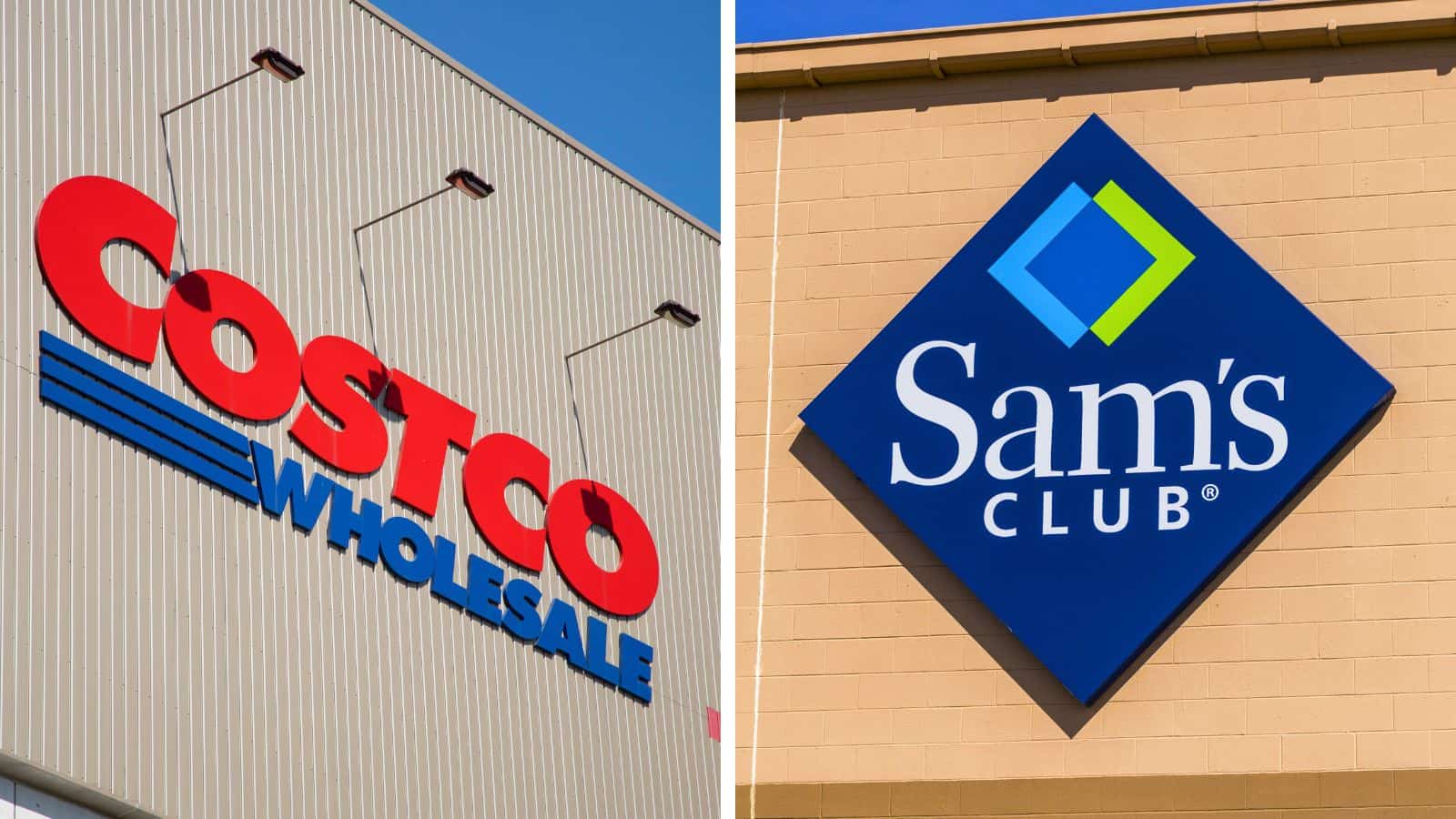 Both warehouse clubs offer money-saving deals, but they vary a lot in what they offer. Choosing the right one can increase your savings.