One expense that's difficult to avoid is car insurance. Most states require you to have coverage to pay damages if you have an accident. If you finance a car, most lenders also require coverage. If you need it, the best way to find cheap car insurance is to compare quotes.
You also want to consider the company offering the coverage. Though they may be the cheapest available option, that does not mean they provide quality service.
I encountered this when I bought coverage out of college. I found the lowest available rate, but when I needed assistance, it was a hassle to get help.
Low-cost car insurance doesn't have to equal poor service. In fact, several insurers provide quality service at an affordable rate. When looking for cheap car insurance quotes, it's best to compare multiple vendors.
You want to compare equivalent coverage from each provider. This gives you an accurate gauge of what each provider offers relative to its competitors. Thankfully, comparing quotes takes a small amount of time as most can be done online.
Best Cheap Auto Insurance Companies
Finding affordable insurance is one of the best ways to save money each month on regular expenses. Switching providers can save hundreds of dollars per year.
Not comparing rates leaves you vulnerable to overspending and potentially having inadequate coverage.
If you haven't looked at your coverage options recently, below are the nine best cheap car insurance companies for 2023.
1. The Zebra
Do you want the ability to simultaneously compare rates from multiple insurance companies? If so, The Zebra is the platform to use to find affordable coverage.
Think of The Zebra as a comparison shopping engine for car insurance, allowing you to see rates from dozens of insurers at once. The Zebra is not the one who sells you a policy.
The platform acts as a broker and connects you with the insurer of your choosing after comparing policies. The Zebra is relatively simple to use.
To start you just provide some information like your age and type of car you drive.
Upon providing this information The Zebra searches policy options within their network to find the best available options. This process takes just a few minutes.
The broker claims users can save up to $440 annually through their site. If you select a policy option through The Zebra they connect you with the chosen company and you finish the process.
Don't forget to cancel your old policy once your new one goes into effect.
The Zebra also allows you to compare homeowners, renters insurance, and more. Like receiving auto insurance quotes, they offer quotes free of charge.
Pros:
Available in all 50 States
Compare dozens of insurers at once, in under two minutes
Customizable plans
The Zebra does not sell your personal information
Cons:
Online only
You have to create an account to receive a quote
Compare quotes at The Zebra to see how much you can save.
2. Liberty Mutual
Don't pay for coverage you don't need. Instead, check out Liberty Mutual to get the coverage you do need.
With Liberty Mutual you can save 12 percent or more when you get an online quote. They also offer additional discounts to:
Military members
Teen Drivers
Safe Drivers
There are many other opportunities for discounts on your auto policy as well.
Afraid you'll need help when you're out on the road? Liberty Mutual offers optional 24-hour roadside assistance in many states.
Pros:
Available in most, if not all, 50 states
Discount rich provider
Powerful app to manage your needs
Instant savings when you buy online
Cons:
Not all discounts and benefits are available in every state
Compare quotes at Liberty Mutual to see how much you can save.
3. Allstate
No list of cheap auto insurance companies would be complete without Allstate. While Allstate owns Esurance, they operate their platform separately from the online subsidiary.
One key difference between the two insurers is Allstate provides access to local agents. If having a local point of contact is vital to your needs, Allstate is worth considering.
The insurance giant ranks favorably in the J.D. Power customer satisfaction study and offers a wide array of insurance products, in addition to auto insurance.
Similar to DriveSense by Esurance, Allstate offers the Drivewise program. This program offers a three percent premium discount and analyzes your speed and break patterns. Depending on how you drive, you may receive additional discounts.
If you drive for a ridesharing service, Allstate also offers coverage for your side hustle. Drivers that move to Allstate save over $350 per year, according to their site.
Pros:
Local agents and online options
Various discounts for bundling coverage
Safe driver discounts
Available in 47 states
Cons:
Can be expensive if you don't bundle policies
Compare quotes at Allstate to see how much you can save.
4. Esurance
Do you want to handle your coverage online without a local agent? Esurance may be the best insurer for your needs.
Esurance is owned by insurance giant Allstate and runs exclusively online. Having a local agent does offer perks, but being virtual allows Esurance to offer lower rates.
Another perk offered by Esurance is they allow you to fully customize a plan. This lets you build a plan based on your needs, though this may come at a higher premium cost.
In a handful of states, Esurance allows you to purchase usage-based insurance. Known as the DriveSense offering, Esurance charges you for the miles you drive rather than a predetermined, fixed set of miles.
Similar to other auto insurance companies, you can receive discounts for multiple policies or for paying your auto insurance in full. If you switch to Esurance, you can save over $400 when switching from Geico, according to the Esurance site.
Pros:
Various discounts
Customizable plans
Available in 43 states
Potential to pay for only what you drive
Cons:
Online only
May find cheaper rates from local providers
Compare quotes at Esurance to see how much you can save.
5. Geico
If you want affordable coverage and quality service, look no further than Geico. In fact, Geico ranks as one of the best auto insurance companies according to J.D. Power.
Not only does Geico offer good service, but they also offer discounts to hundreds of groups, such as:
Alumni groups
Federal employees
Military members
If you don't qualify for a discount, you may find Geico to be one of the more expensive companies.
Geico is similar to Allstate as they have local agents and a fully capable online presence to receive quotes. In fact, Geico sets itself apart with their expansive app that allows you to manage most of your needs.
If you're looking to manage insurance on your own but want an agent to help at times, definitely consider Geico.
Pros:
Available in all 50 states
Discount rich provider
Powerful app to manage your needs
Cons:
Can get expensive without discounts
Not as many agents as Allstate
Compare quotes at Geico to see how much you can save.
6. State Farm
State Farm is one of the oldest companies in the space. The insurance giant has been in business since 1922 and boasts over 18,000 local agents, according to their website.
This makes State Farm the largest auto insurer in the U.S.
While online-only companies provide ease of service, the wealth of agents State Farm offers allows them to offer unmatched service. It also allows them to offer unique options, such as their Safe Driver Discount for drivers under the age of 25.
The Steer Clear discount allows drivers under 25 to receive a safe driver discount after passing an online safety course. The insurer also covers expenses if you're in an accident at least 50 miles from your home.
They cover rental car expenses, lodging, and food.
Although State Farm specializes in local assistance, they also have a feature-heavy app to manage all your needs.
Pros:
Local offices and agents in most states
Helpful mobile app
Various discounts
Cons:
You must use the State Farm app or OnStar to receive some of the safe driver discounts
Compare quotes at State Farm to see how much you can save.
7. Progressive
If you know who Flo is, then you know about Progressive Insurance. Like others cheap auto insurance providers, Progressive offers a mix of local agents and online heavy services, though they focus more on online interaction.
Progressive ranks as highly competitive in pricing, according to J.D. Power, and has high customer service scores. Progressive made a name for itself with their Name Your Price option, allowing customers to create a plan that fits within their budget.
In fact, the average person saves $700 in their first year after switching to Progressive.
The insurer covers over 18,000,000 drivers, according to their website, so they have ample experience serving a variety of different customers. One unique feature offered by Progressive is accident forgiveness.
If you've been a customer for at least five years, with no accidents in the past three years, they don't increase your premiums after an accident.
Pros:
Various discounts
Helpful mobile app
Name Your Price service
Cons:
Can get expensive without discounts
Compare quotes at Progressive to see how much you can save.
8. Erie Insurance
If you live in Mid-Atlantic or Midwestern states, Erie Insurance is one of the best choices to reduce your premium costs.
Erie Insurance consistently ranks high in J.D. Power rankings for both quality of service and low rates. Key in this rating is the Erie Rate Lock. Many providers like to increase premiums arbitrarily and whenever they choose.
That is not the case with Erie. If you sign up for the Erie Rate Lock, the provider only increases rates in two instances:
You add or remove drivers or vehicles
You move to a new house
Even if you make a change to your plan, rates will not increase. This is a huge selling point. Another benefit of Erie is their diminishing deductible feature. If you go one year without a claim, they lower your deductible by $100, up to $500. Erie does this without increasing your overall premium.
Erie is also a terrific option for new driver insurance as the carrier offers one of the most affordable rates in the market.
Pros:
Consistently high rankings from J.D. Power
Rate lock
Diminishing deductible
Various discounts
Cons:
Only available in Mid-Atlantic or Midwestern states
Compare quotes at Erie Insurance to see how much you can save.
9. USAA
The final insurer on our list of options is USAA. My wife and I have USAA for our coverage and have used them for years.
While not always the cheapest car insurance, USAA stands out with their impeccable service.
USAA regularly ranks high in J.D. Power ratings for quality service, and to a lesser extent, pricing.
Not everyone can have USAA coverage. You must meet one of the following qualifications to have coverage through USAA:
Active member in the military
Former military
Child or spouse of an eligible member
U.S. Service Academy or ROTC candidates
If you meet one of the above qualifications, USAA is worth considering for low-cost insurance. You don't need to pay anything to join USAA as membership is free.
Pros:
Consistently high ratings with J.D. Power
Affordable rates for service members and dependents
Helpful mobile app
Various discounts
Cons:
Only qualified members can join and buy coverage
Compare quotes at USAA to see how much you can save.
If you're not a member of USAA, you might be a member of AAA. They might have access to other savings opportunities. Read our guide on the AAA membership to determine if it's worth the cost.
What You Need to Know About Comparing Quotes
It's easy to become confused when it comes to car insurance since it involves multiple factors that impact rates. Not knowing how the process works leaves you open to paying more than you probably need to pay.
Below are several things to keep in mind when comparing quotes.
How Much Does Car Insurance Cost?
The average car insurance premium is in an annual range of $428 on the low end to $1,824 on the high end, according to The Street. Not comparing coverage options can cost you hundreds of dollars per year.
Below are just a few things that impact your premium:
Age of your car
Coverage amount
Credit score
Discounts (such as multiple drivers, or bundling policies)
How much you drive each year
Where you live
Your driving record
Each auto insurer views the above differently when determining rates. Choosing the first option likely will leave money on the table.
What are The Types of Insurance?
When comparing quotes, it's important to compare identical coverage types. Although there are various types of auto insurance, there are three main types you need to consider when comparing quotes.
Those are liability, collision, and comprehensive coverage.
Liability
Liability insurance works as it sounds. When you are in an accident, and if it's determined that you're at fault, liability insurance comes into play.
It pays the cost to repair any property damage, plus any medical expenses related to injury.
Most states require you have at least a certain amount of liability coverage to cover expenses. Going over that amount will protect you financially in the event of a costly accident.
There is one important caveat to know–liability insurance only covers costs for the other car and driver. It will not cover your expenses if you're at fault.
Collision
If you are in a covered accident, collision coverage will cover the expenses to repair your car. This may not be worth carrying for an older, less expensive car, but only you can determine if it's not needed.
Comprehensive
Think of comprehensive coverage as insurance to cover things not related to a covered accident. This varies from hitting an animal to a hail storm damaging your car. Comprehensive insurance is great to have but can prove costly.
Additional Insurance Riders to Consider
Determining your need for liability and collision insurance is important, as is comprehensive coverage. The more coverage you add, the more expensive your premium is each month.
The coverage options don't end with the above three options. There are other riders and coverage options that help provide additional financial protection.
Below are several coverage options you may be able to purchase:
Personal injury protection
Uninsured/underinsured motorist protection
Roadside assistance
Rental car assistance
Car replacement assistance
While each of the above provides more complete protection, they also add cost to your premium. Each car insurance company charges differently for the above options.
What to Keep in Mind when Comparing Coverage
Cheap is good when it comes to auto insurance, right? That's not always the case. You often get what you pay for, which can lead to frustration.
It's essential to consider your situation before choosing the cheapest coverage. Consider the following:
Cheapest may not always be best – You may give up service for a lower cost. It's also possible you're sacrificing coverage you need.
It's best to compare customer satisfaction scores, financial stability of the insurer, and the premium before choosing a provider.
Consider what you own – If you own a high-end car, cheap insurance may not be a good idea. Likewise, if you own an older car, it may not be worth it to have full coverage.
How much can you afford to pay in an accident – Only having the minimum required coverage is a good way to mitigate costs.
It's also a good way to cause financial ruin if you don't have enough coverage to pay in an accident.
Compare varying liability amounts before your purchase decision. The extra monthly premium may be worth the peace of mind.
Your car payment – Monthly car payments are a necessary evil for most people. Lenders often dictate the type and amount of coverage you must have to protect their investment.
You may also want to consider gap coverage. Gap coverage makes up for the difference between the value of the car and what you owe on the loan.
If you have a newer car, this may be worth the additional cost to ensure you don't have to pay off a car that's no longer drivable.
Type of driver you are – Mileage has a direct impact on premiums. Some car insurance companies may be too expensive if you drive on a limited basis.
One alternative is Metromile. The insurer allows you to pay based on the miles you drive each month, so you're not paying a fixed amount if you drive fewer miles in certain months.
You can even receive coverage if you drive under 10,000 miles per year.
Ways to Lower Your Bill
There are various ways to save money on auto insurance without giving up needed protection. Below are a few ways to lower your bill each month:
Add a non-auto policy
Increase your credit score
Increase your deductible
Lower coverage on older cars
Take advantage of low mileage discounts
Negotiate your rate using BillCutterz
The items on this list won't necessarily or instantly decrease your car insurance premiums. It's best to ask your insurer which will have the best impact and balance that with your situation.
Summary
Purchasing car insurance is a necessity for most of us and a great way to protect your fellow drivers. Don't stop short when shopping for auto insurance. Make sure to compare cheap auto insurance quotes from multiple providers to find money- saving opportunities that don't sacrifice your protection.
How much do you spend on coverage each month? Have you ever been hit by an uninsured motorist?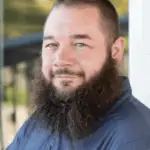 I'm John Schmoll, a former stockbroker, MBA-grad, published finance writer, and founder of Frugal Rules.
As a veteran of the financial services industry, I've worked as a mutual fund administrator, banker, and stockbroker and was Series 7 and 63-licensed, but I left all that behind in 2012 to help people learn how to manage their money.
My goal is to help you gain the knowledge you need to become financially independent with personally-tested financial tools and money-saving solutions.