When my wife and I were first married, we loved going on road trips. On one of our first trips, our car broke down.
My wife told me not to worry and called AAA (American Automobile Association). They towed our car to the mechanic, and we were on our way after a few repairs.
Roadside assistance is just one of the benefits of the organization. If you're wondering if a membership is worth the cost, read on.
What is AAA?
AAA is not a single company. It's a group of regional clubs that sit under the Triple-A organization. The national group is merely the head of the numerous geographical clubs.
This institution began in 1902 and has a long story of activity both federally and at the local level. According to the AAA site, there are currently 32 affiliated clubs and over 1,000 physical branch locations in North America.
How Much Does AAA Cost?
The answer to this question depends on where you live and your chosen membership level. The club has three membership tiers, including Classic, Plus, and Premier.
We live in Omaha, which is considered part of the Automobile Club Group. This group consists of 13 states.
But how much does our AAA membership cost us? Our AAA costs are:
Classic: $68 annually
Plus: $115 annually
Premier: $165 annually
Prices differ by location, but there shouldn't be much variance.
Each of the tiers offers similar services. The higher tier options provide additional exclusive benefits and discounts.
AAA's towing service is a terrific example of the differences between the membership levels:
Classic plan: up to four ten-mile tows annually
Plus plan: up to four 100-mile tows per year
Premier plan: one 200-mile tow and up to three 100-mile tows annually
You can get a free Classic membership for a second household member. The club also gives you a $5 AAA membership discount if you choose automatic renewal.
What Features Do You Get with AAA?
Besides the AAA roadside service, you receive numerous perks through your membership. Not only do you get discounts with national companies, but the club offers a variety of benefits focused on stranded motorists.
Here are the key differences between the Classic, Plus, and Premier membership tiers.
| AAA Classic | AAA Plus | AAA Premier |
| --- | --- | --- |
| Cost: $68/yr | Cost: $115/yr | Cost:$165/yr |
| Towing: 4/yr up to 3 miles/ea | Towing: 4/yr up to 100 miles/ea | Towing: 4/yr up to 100 miles/ea + 1 @ 200 miles |
| Battery jumpstart + replacement | Battery jumpstart + replacement | Battery jumpstart + replacement + $25 discount on new AAA battery |
| Free flat tire change with your spare | Free flat tire change with your spare | Free flat tire change with your spare |
| Fuel delivery | Fuel delivery + free fuel | Fuel delivery + free fuel |
| Vehicle locksmith up to $50 | Vehicle locksmith up to $100 | Vehicle locksmith up to $150 + home locksmith up to $100 |
| Emergency personal check/debt card acceptance up to $250 | Emergency personal check/debt card acceptance up to $250 | Emergency personal check/debt card acceptance up to $250 |
| Hertz rental discount: Gold Plus membership + 750 Gold Plus Rewards Bonus Pts. | Hertz rental discount: Gold Plus membership + 750 Gold Plus Rewards Bonus Pts. | Hertz rental discount: Gold Plus membership + 1,500 Gold Plus Rewards Bonus Pts. |
We typically stick with the Classic Plan. However, we often drive cross-country to visit family, so we upgrade to the Plus plan for the towing benefits in the event we're stranded in a remote area with a flat tire.
What are the Benefits of an AAA Membership?
AAA roadside assistance is a well-known perk of joining the club. However, it's not the only feature of the membership.
Here is the list of benefits you get with AAA.
Roadside Assistance
Receiving assistance when stranded can be a welcome resource. My family and I have utilized this service several times when traveling. It has been a relief each time.
Potential services include:
Towing
Locksmith services
Tire replacement
Minor repairs
Free roadside assistance and towing are what the organization is known for. You may also receive similar benefits via your credit card or insurance company.
However, we've always found the assistance given by AAA-related mechanics to be invaluable.
Free Battery Replacement
All membership levels receive free battery jumping or replacement. If you need a new battery, a licensed mechanic will drive to your location and replace it.
The service itself is included as a part of your AAA benefits. However, you must pay for the battery itself. Premium members receive a $25 discount on the cost of the battery.
Passport Photos
Do you like to travel internationally? If so, you'll appreciate that you can get discounts on passport photos.
Classic members get photos for $7.99 plus tax. Plus members receive two free sets per year, and Premier members get unlimited photos.
Home Lockout Services
Do you want the peace of mind of knowing you can get assistance when locked out of your house? AAA members receive discounted locksmithing if they get locked out of their homes.
This perk is only available to Premier members and operates similarly to the car lockout services all members receive.
Travel Accident Insurance
Having problems while traveling can be disastrous. AAA members receive coverage to provide for them in these kinds of situations.
All members receive trip interruption coverage of up to $500 per individual. You also receive travel accident coverage of up to $100,000 per individual. Limits do vary based on the motor club.
Fuel Delivery
Running out of gas is an unwelcome event. Fortunately, members qualify to have fuel delivered to them on the side of the road.
The delivery is free, but you must pay full price for the gas. You may not be able to control where the gas is purchased from, so pricing will vary.
Read our guide on gas apps you can use to find cheap fuel near you.
Triptiks
Triptiks are a classic feature of AAA. These are step-by-step trip planners you can use for vacation planning.
You'll get info about where to find cheap gas along your route and the best places to stop to break up your drive. We've used these travel guides over the years and always found them helpful.
International Maps
If you like to travel internationally, AAA can be a helpful resource. Similar to Triptiks, the organization provides maps and travel guides to help plan your trip.
Maps are free to all members, though guides carry a minor fee. Premier members get the travel guides free of charge.
Car Rental Discounts
Renting a car while traveling can be costly. One of the additional perks of AAA is using your membership to receive discounts on car rentals.
The organization offers discounts in conjunction with Hertz. Price reductions can vary, but they do not exceed 20 percent of the total cost.
Furthermore, AAA members also receive complimentary Hertz Gold Plus membership. This includes benefits like faster checkouts and switching out cars.
How Can I Save Money with an AAA Membership?
Vehicle towing and travel help are just a few of the benefits of joining the organization. Your membership also provides access to additional money-saving benefits.
Here are some of the AAA discounts you receive as a member:
$5 discount on automatic renewals
Discounts at amusement parks, museums, and other entertainment venues
Up to ten percent off at AAA-approved car repair shops
Discounted prescriptions
Reduced vision care prices at LensCrafters
Discounted vacation packages
Reduced cost of home insurance or auto loans through affiliated partners
Discounted computers from Dell or Hewlett-Packard
We've found our membership to be a fantastic resource to save on hotels and reduce other travel costs. The lower prices alone have allowed us to recoup the cost of the membership most years.
Even if you don't utilize the travel benefits, there are various discounts that could make a membership worthwhile for you.
Will AAA Pull Me Out of the Ditch?
Nothing is worse than your car ending up in a ditch. If this happens to you, an AAA-affiliated mechanic can come help extract your car.
However, this can only be done if you can be reached from the roadside. If this is the case, AAA will get you out and get you on your way.
Does AAA Offer Auto Insurance?
The company offers access to different types of insurance, including AAA car insurance. We have personally not purchased the coverage, as we have coverage through USAA.
AAA auto insurance is available to all members, and it is possible to receive a discount on coverage. However, available products depend on where you live, and you may have to change providers if you move states.
Read our guide on the top cheap car insurance companies to find a suitable alternative if you don't want protection through AAA.
How Can I Cancel My AAA Membership?
If you decide that AAA is not for you, it's simple to cancel your membership. The easiest way is to call customer service at 800-222-6424.
You can also stop by your local club to request cancelation.
Unfortunately, you can't cancel online.
Pros and Cons
Joining any member organization requires you to consider the cost vs. benefits. Here's what to consider when looking at joining AAA.
Pros:
You can use it on any vehicle
Wide variety of discounts and travel services
AAA towing is incredibly reliable
Has a network of car mechanics and auto repair agents
Variety of insurance products available for purchase
Helps in managing the cost of older automobiles
Cons:
Not worth it if you're an infrequent traveler
Costs vary based on location
Lower-tier plans have fewer benefits
May not always result in the lowest price
There is a lot to like about AAA. However, it's not for everyone. It could be best to try the lowest-cost plan before committing to a more expensive tier.
Is AAA Worth it?
We have been AAA members for several decades and enjoy the organization's perks. We've used the roadside assistance as well as the company's travel help numerous times and have always been satisfied.
If you have many of the same benefits through other providers, you may not find the club of value. They offer access to many discounts, but it's best to do the math to determine if the group is right for you.
What do you look for when joining a club like this?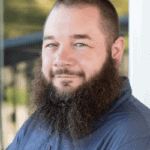 I'm John Schmoll, a former stockbroker, MBA-grad, published finance writer, and founder of Frugal Rules.
As a veteran of the financial services industry, I've worked as a mutual fund administrator, banker, and stockbroker and was Series 7 and 63-licensed, but I left all that behind in 2012 to help people learn how to manage their money.
My goal is to help you gain the knowledge you need to become financially independent with personally-tested financial tools and money-saving solutions.