Attacking high-interest debt can be incredibly burdensome. You may feel like you're never going to make headway, or reach your financial goals. Thankfully, it is possible to eliminate debt completely, but it does take wise planning. However, it does require you to avoid certain pitfalls. Here are 12 mistakes to evade when paying off debt.
Using a Paycheck Advance App
Cash advance apps are tempting, but they should be avoided at all costs, especially when you're trying to dig yourself out of debt. While they may not feel as grimy as their seedy counterparts – payday loan stores, they're just as bad. Instead, make a simple budget and live by it to stay within your means and avoid needing an advance in the first place.
All paycheck advances do is trap you in a further cycle of debt.
Not Having a Plan
Getting into debt doesn't occur overnight. A plan is often necessary to attack the indebtedness. Write down all of your obligations, interest rates on each, and due dates.
Consult your budget and identify what you can afford to pay over the minimum payments. Doing this will ensure success.
Not Changing Your Spending Habits
In many cases it's overspending that leads to consumer debt. If you want to achieve freedom, changing those habits are needed.
Track your spending for a month and identify what purchases brought you minimal value. Then, cut the expense. Doing this instantly allows you to begin to break the cycle.
Not Transferring Your Balance to a Better Credit Card
Credit cards are notorious for high interest rates. The average rate is over 20 percent. However, you may be able to use a balance transfer credit card to lower that rate.
Many balance transfer credit cards offer a zero percent rate for up to 18 months. This lets you focus solely on the principal. If you can pay it off within the given introductory period you can save loads in interest.
Borrowing From Your 401(k)
When you want debt freedom and have money in your retirement account, it's tempting to use it to apply to your debt. Don't do it.
You will likely incur a significant tax hit. You may also sacrifice matching funds from your employer. That's not to mention hindering your retirement savings.
Not Getting Help When You Need it
Paying off high-interest debt can be incredibly burdensome. Shame may drive you to tackle it on your own. Unfortunately, that often makes the situation worse.
Seek out a dear friend who can be a support to you. Don't overlook using a trusted advisor to guide you through potential resources to aid your efforts. Just make sure to do your due diligence on the latter to ensure the help is worthwhile.
Not Starting an Emergency Fund
Starting an emergency fund when you're paying off debt seems odd. However, it's the best way to avoid getting into debt in the future.
Life happens and you need funds to pay for large, unexpected expenses. An emergency fund helps you with that. You can start small and build from there. An online bank, like CIT Bank, is a terrific option as they have no hidden fees and pay a super competitive rate.
Using a Buy Now, Pay Later App
Buy Now, Pay Later (BNPL) apps promise the ability to buy something, and spread the cost over multiple payments. Sounds great, right?
The devil is in the details. If you miss payments, you risk fees and harming your credit. It's best to save for the item so you can purchase it guilt-free.
Closing Your Credit Card
Closing your credit card is understandable when you're deep in debt. Doing so may actually cause more harm.
Instead, keep it open but don't use it. Closing it will likely negatively impact your credit score and deter other financial goals you may have.
Not Having a Goal
Goals are essential to success, especially achieving debt freedom. When you have tens of thousands of dollars in debt, it can feel like you'll never achieve your goal.
Have your purpose in mind, and set up smaller goals. This will motivate you when struggling and create the momentum necessary to kill the debt.
Not Asking For a Reduced Interest Rate
A huge part of what makes debt suffocating is the high interest. Don't be shy in asking your credit card for a lower rate. Simply call the bank and ask what they can do to lower the rate.
Even if it's for a temporary period, the relief can help more of your payment attack the principal. That helps create momentum.
Not Looking For a Way to Increase Your Income
Attacking debt requires less spending and more income. Ask your boss if you can work additional hours.
If that's not possible, look for a way to make money on the side. Take the extra earnings and apply it to your debt to amplify your efforts and achieve freedom sooner.
101 Ways to Make Money on the Side
There are countless side hustle ideas you can pursue. Not everyone will be a good fit for you. Here's an exhaustive list of options to make extra money on the side.
Ways to Make Money on the Side
How to Make Money in One Hour
Whether you need to make ends meet until payday or you want extra spending money, earning quick cash is possible. Check out these legit ways to make money in one hour.
Do Dave Ramsey's Baby Steps Work?
Love him or hate him, Dave Ramsey has helped millions of people get out of debt. That all starts with his Baby Steps ideology. If you're struggling financially, his system may work for you.
What Are Dave Ramsey's 7 Baby Steps? Do They Work?
Get Cash Back on Your Gas Purchases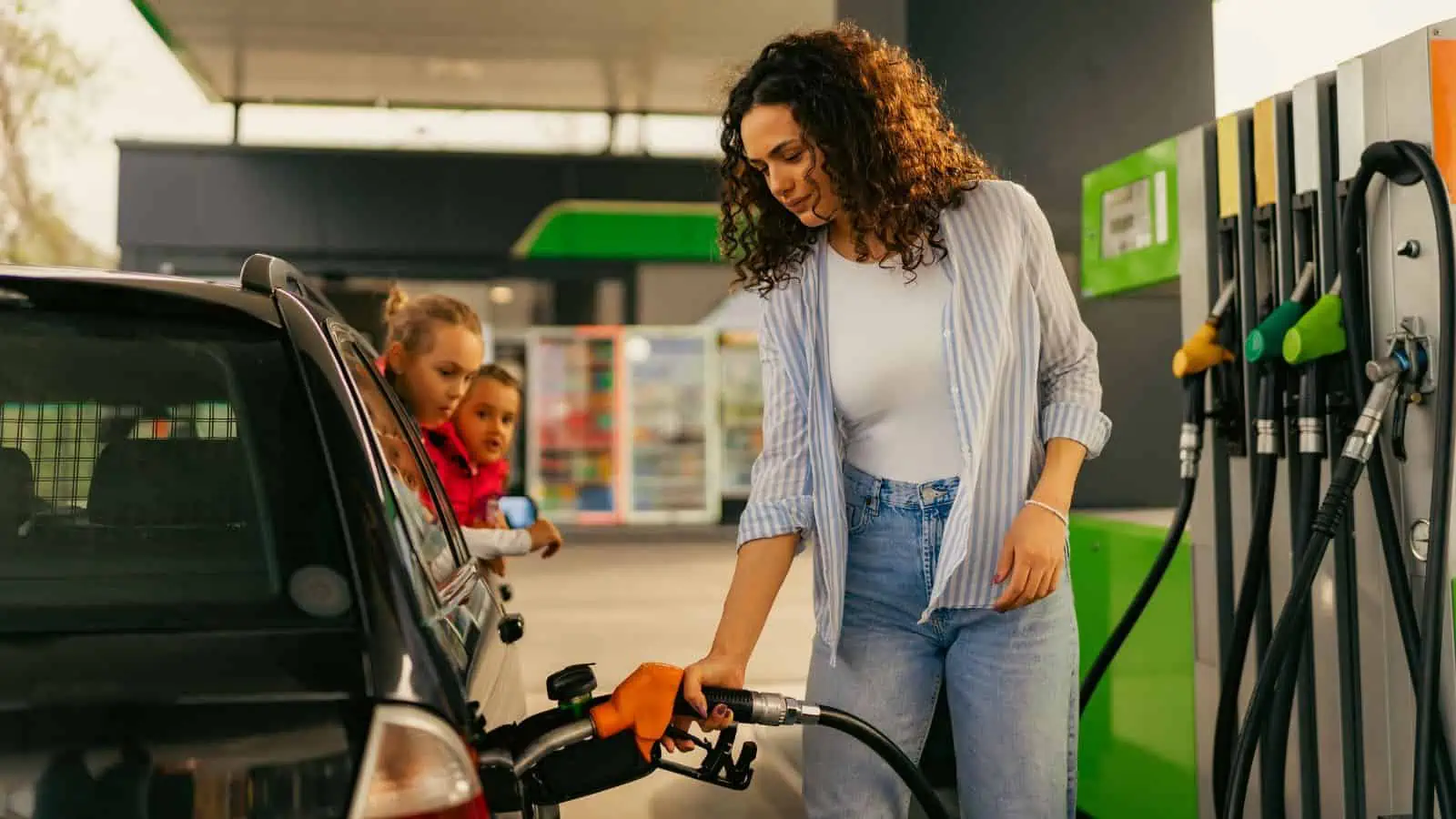 It's painful to fill up at the pump. Thankfully, there's an app for that! With Upside you can get rebates on your gas purchases that you can redeem for cash.
Upside App Review: Is the Gas App Worth it?
10 Proven Ways to Pay Off Debt Faster This Year
Paying off debt doesn't have to take years upon years to achieve. You can intensify your efforts to kill it quicker. The sooner you become free the sooner you can attack other personal finance goals.