Hour-long commutes in dense traffic, gray cubicles without sunlight, and lots of time wasted on office gossip make a traditional work setting a nightmare for many people. An office job's downsides make a remote job a great option.
When finding the perfect job, most of us want something that offers a decent salary and an outstanding work-life balance. What if you could find a job that allows you to work wherever you choose?
This is precisely why remote jobs are so popular. With a good internet connection, you can work from anywhere worldwide, often with a lot of flexibility around your daily schedule.
The Benefits of Working Remotely
Working remotely can be incredibly rewarding and liberating. Potential benefits include:
Seeing the world: Find a remote career that allows you to explore new places while earning an income, making traveling and working simultaneously possible.
Lower costs when changing careers: No need to worry about relocation costs or finding a job in a particular area when looking for work-from-home jobs.
Huge savings and stress relief: Save money on gas and time on a daily commute, both significant factors in reducing stress and enhancing the quality of life.
Productivity improvements: For many people, productivity significantly increases in a more relaxed and comfortable setting—no more frequent disruptions or useless meetings to attend.
Increased schedule flexibility: This makes remote jobs ideal for parents, introverts, and people who need to take breaks throughout the day.
Many remote opportunities are available, with employers becoming more accepting of this work arrangement. Finding a remote job might be a great choice if you're looking for a career change.
10+ Best Remote Jobs To Explore
The following list of jobs includes a mix of options that require a range of experience, from no degree to a doctorate. The earning potential varies depending on experience, credentials needed, and niche.
1. Data Scientist
A data scientist is responsible for finding valuable insights and transforming them into actionable information. This job requires strong skills in math, statistics, and programming.
Requirements: Bachelor or higher degree in mathematics, computer sciences, engineering, or other related fields.
Potential salary: According to Zip Recruiter, the average remote data scientist makes $127,000 annually– making it a lucrative choice.
2. Remote Medical Care
Remote medical care is a growing field that allows people to provide healthcare services remotely. Doctors, nurses, pharmacists, and other medical professionals like psychologists and physical therapists can work remotely using telemedicine technology.
These days, many insurance companies cover remote care as well, making this a lucrative and flexible option for medical providers.
Requirements: Depending on the role, this job requires a degree from an accredited medical school and additional certifications.
Potential salary: The average remote medical care physician makes over $160,000 annually. The income potential for other medical specialties will vary but is quite lucrative compared to traditional clinics with high overhead costs.
3. Analyst
An analyst is responsible for researching and analyzing data to identify trends or patterns. They must interpret this data accurately to make recommendations or decisions, typically as consultants.
There are a lot of different niches in which an analyst can specialize. Examples include:
Market research: Looking at trends for a target audience, such as spending habits and product interest.
Management: Analyzing and evaluating the performance of a business or organization.
Financial: Examining data related to investments and financial markets for individuals or companies.
Operations research: Optimizing the efficiency of daily operations within an institution.
Information and computer systems: Looking at data related to technology and software, often to prevent hacks and cyber attacks.
Actuary: Examining statistical data related to risk management, typically for insurance agents and companies.
Requirements: Depending on the role, some jobs may require a bachelor's degree in a relevant field, while others may require an advanced degree.
Potential salary: The average data analyst makes $98,000 annually, which can vary widely depending on specialty and experience.
4. Manager
A manager is responsible for overseeing and coordinating the work of a team, which could translate to managing people or projects. This type of job requires strong interpersonal and communication skills and the ability to make decisions quickly.
Areas of management to specialize in include:
Financial
Product
Information technology
Human resources
Requirements: Bachelor's degree in management or a related field.
Potential salary: According to ZipRecruiter, the average remote manager makes $40,000 to $57,000 annually.
5. Developer
A developer is responsible for building and maintaining websites, applications, software, and other systems. This profession has many specialties, including mobile, web, game, and more.
Requirements: Most developers need a degree in Computer Science or a related field. Depending on the specialty, typically, a developer should understand coding languages, such as HTML, JavaScript, and Python- often requiring specialized certification.
Potential salary: ZipRecruiter reports the average remote software developer makes over $100,000 annually.
6. Accountant
An accountant is responsible for creating and managing financial records. They must understand accounting principles, analyze data, develop financial strategies, and advise their clients on spending, saving, and taxes.
Requirements: Bachelor's degree in accounting or a related field. Depending on the job, you may need additional certifications, such as Certified Public Accountant (CPA) or Chartered Financial Analyst (CFA).
Potential salary: ZipRecruiter says the average remote accountant makes $68,000 annually.
7. Writer/Editor
Writers and editors are responsible for creating and editing content. They must understand grammar, punctuation, sentence structure, and style well. They may also specialize in specific topics or industries, such as technical writing, books, magazine articles, news, or blogging.
Requirements: A degree may be required for writing or editing for an institution. Otherwise, freelance-style writing for books, articles, and other digital products only requires strong writing skills.
Potential salary: According to Glassdoor, the average writer makes $70,000 annually, and the average editor makes $53,000. This can vary widely depending on the niche and experience.
8. Virtual Assistant
A virtual assistant is responsible for providing administrative support to clients remotely. Tasks could include answering emails, scheduling appointments, social media management, data entry, and other general office duties.
Requirements: Depending on the task, some jobs may require a bachelor's degree or specialized certifications. Most require strong organizational and administrative skills, office software, and technical knowledge.
Potential salary: The average virtual assistant makes $32,000 annually, according to ZipRecruiter. Income can vary depending on the duties and clients you work with.
9. Freelancing
Working remotely as a freelancer is a great way to make money on your terms. You can offer many services, such as web design, writing, transcription, translation, technical computer skills, software development, and marketing.
You can find freelance jobs on Upwork, Fiverr, and Freelancer websites. You can also find clients independently in forums and online marketplaces (just watch out for scams).
Requirements: Experience is the most significant determining factor when starting as a freelancer. You should have an in-depth understanding of the type of service you are offering and be able to demonstrate your expertise.
Potential salary: You can make as much money as you want, depending on your services and their demand. Freelance rates vary widely, so research to ensure you charge competitively for your assistance.
10. Education
Remote education is a great way to work from home and help others learn. You can specialize in teaching students of all ages, whether online tutoring, leading virtual classes, or creating instructional videos.
Requirements: Generally, a bachelor's degree in the relevant field or teaching experience is preferred. Depending on the job, you may need additional qualifications, such as a teaching certification.
Potential salary: Income will vary significantly depending on whether a teacher works for a company, creates a curriculum, or takes on private tutor students.
Other Lucrative Remote Jobs Requiring No Experience
The ten best remote jobs listed above offer a great variety of options. While a few of them require time-intensive education, most of them are more dependent on experience and a bachelor's degree.
If you want to get into other data-related jobs without any experience or degree (some may require a high school diploma), here are some alternatives:
Customer service representative: A remote customer service rep is responsible for providing service and support to customers (potential and current) without needing to be in a call center.
Data entry clerk: This online job involves entering data from various sources into a computer system.
Social media manager: A social media manager manages an online presence and engages with customers for their clients.
Medical coder: A medical coder is responsible for translating patient records into codes that health insurance companies can use. A certification course in medical coding is typically required.
Transcriptionist: A transcriptionist is responsible for transcribing audio recordings into written documents. Specialties within this field include medical transcription and legal transcription.
Choosing The Right Remote Job for You
As you explore different opportunities, you will want to research salaries, job requirements, daily tasks, and potential career paths. You can find remote jobs on websites like Flexjobs and ZipRecruiter.
Other considerations when choosing a job include:
Benefits: Many remote jobs offer benefits, such as health insurance and 401k.
Flexibility: Some positions may require you to be available during certain hours, while others are more flexible with your daily work time.
Job satisfaction: Consider what job will give you the most enjoyment and fulfillment.
Boss or no boss: Some individuals prefer working from home independently, while others prefer the structure of a team environment and the benefits a company can provide.
Getting Started With a New Job
As you can see, there are various remote jobs available. The key is to find a position that will make the best use of your skills and experience. Then, you must schedule an interview and prepare to wow your new employer or client.
If you've selected a job that requires more experience or education, you can start by honing your skills and building a portfolio. In no time, you'll be ready to apply for remote jobs. It'll all be worth it as you gain the freedom you didn't know was possible.
This article originally appeared on Wealth of Geeks.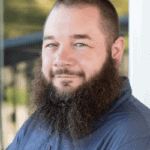 I'm John Schmoll, a former stockbroker, MBA-grad, published finance writer, and founder of Frugal Rules.
As a veteran of the financial services industry, I've worked as a mutual fund administrator, banker, and stockbroker and was Series 7 and 63-licensed, but I left all that behind in 2012 to help people learn how to manage their money.
My goal is to help you gain the knowledge you need to become financially independent with personally-tested financial tools and money-saving solutions.