Bad credit makes life difficult since you might pay higher interest rates and insurance prices. You may even have a harder time getting a job.
Luckily, credit repair companies can help fix your credit if you don't have time to do it yourself. These services can negotiate with debt collectors on your behalf and look for credit report mistakes.
In time, you can get out of debt and repair your credit score.
Best Credit Repair Services
Finding help to repair your credit may seem difficult, and there are many credit repair scams. These reputable services can help your situation.
1. Lexington Law
Lexington Law is one of the most well-known players in the credit repair space. The firm began in 1991 and operates throughout the country, with the exception of North Carolina and Oregon.
When you hire Lexington Law, you work with an account representative who will personally walk you through their process. These individuals are paralegals who are qualified to help you formulate a plan.
This provides personalized support instead of dealing with the luck of the draw with a general customer service representative.
Lexington Law offers three tiers of service, each with a different cost. These plans include:
Concord Standard: This is the standard service and costs $89.85 per month. It offers credit intervention and bureau challenges to help improve your credit.
Concord Premier: For $109.95 per month, this includes everything from above plus credit monitoring, access to InquiryAssist to help you manage inquiries, and monthly analysis of your credit score.
PremierPlus: At a cost of $129.95 per month, this service includes all of the above. It also provides real-time fraud alerts, Cease and Desist Letters, identity protection, and other personal finance tools.
Before signing up for a plan, you receive a free consultation. They then charge you a one-time $99 to begin your plan. The monthly charge occurs 30 days after the initial fee.
Most people can get by with the Concord Standard Plan. If you have a more advanced credit situation, it may be worth considering the higher-tier plans.
Pros
Free consultation
Personalized service from a paralegal
Nearly three decades of experience
Three levels of service
50 percent discount for a family member that joins for similar service
Cons
One-time $99 fee
Credit report pulls only free in two higher plans
No money-back guarantee
Overall, Lexington Law is one of the top credit repair companies to consider. They offer expert-level support to help improve your credit.
Benefits
Logo
Lexington Law - repair your credit today
Plans start at $89.95 per month

Click now to receive a free consultation about your credit situation. Enjoy personal support and a dedicated account representative to join you on your credit repair journey.

2. CreditRepair.com
If you want to know how to repair your credit, CreditRepair.com is a good choice to consider. The firm launched in 2012 and is owned by the same parent company as Lexington Law (Progrexion).
One key difference is the monthly pricing. CreditRepair.com offers three service plans that can be cheaper than Lexington Law. It's possible to get more features at a slightly lower price.
A tradeoff for the lower prices is not having a dedicated credit repair specialist. However, the service can dispute and correct errors on your behalf with similar results as pricier services.
Each plan has a monthly fee along with a one-time "first-work fee" to cover the costs of setting up your account. The first-work fee is equal to the monthly price.
Available plans include:
Direct: This entry-level plan costs $69.95 and includes bureau challenges, inquiry assists, and quarterly credit score updates. The service can also send goodwill intervention letters to remove negative credit report events.
Standard: The mid-tier level costs $99.95 monthly and includes FICO Score Inquiry Assist. This feature lets you dispute inaccurate or unfair inquires.
Advanced: This highest-tier plan costs $119.95 monthly and offers monthly credit score updates, bureau challenges, and creditor interventions. The service can also send cease and desist letters.
CreditRepair.com offers a free credit report and credit score review to recommend the best plan for your situation.
All plans include these features:
Personalized online dashboard
Score tracker and analysis
Mobile app
Text and email alerts
Credit monitoring through TransUnion
Dispute claim filing
Access to resources to learn more about improving your credit
The company implements a three-step plan. They refer to it as Check, Challenge, Change. This isn't really different than other firms but describes the process they follow to fix your credit.
Pros
Free initial credit report review
Educational resources
Credit monitoring through TransUnion
Quarterly credit score updates
Cons
No dedicated representative
Expensive account setup fee
No money-back guarantee
$14.99 one-time fee to pull your credit report
Overall, CreditRepair.com is one of the best credit repair providers to use. They offer various methods to help rebuild your credit as well as tools to increase your knowledge.
Benefits
Logo
CreditRepair.com - repair your credit with a pro
Plans start at $69.95 per month

Click now to receive a free credit report and credit score review. All plans include access to a personalized online dashboard, score tracker, mobile app, email and text alerts, and credit monitoring.

3. Credit Saint
Credit Saint started in 2004 and has held Better Business Bureau accreditation since 2007. This service helps members fix past financial mistakes.
It also provides credit report monitoring from all three bureaus through CreditSquad.com.
You can start the process with a free consultation before you choose a plan. Each plan charges a one-time setup fee but comes with a 90-day money-back guarantee.
There are three monthly plans available:
Credit Polish: This is their standard plan that includes up to five monthly credit report challenges, creditor interventions, and score tracking. The plan costs $79.99 per month, plus a $99 one-time fee.
Credit Remodel: This includes everything from the above plan plus up to ten monthly disputes and Experian credit monitoring. The plan costs $99.99 per month, plus a $99 one-time fee.
Clean Slate: This plan offers all the above features and unlimited monthly disputes. The plan costs $119.99 per month, plus a $195 one-time fee.
Credit Saint can be cheaper than other repair companies if you want unlimited inquiries and credit report monitoring.
Pros
All plans track credit score
Three levels of service
Free consultation
90-day satisfaction guarantee
Cons
No dedicated representative
No family discounts
Overall, Credit Saint is one of the best repair companies for those that may need unlimited monthly disputes. Its monthly plans are affordable and let you track your credit report updates.
Benefits
Logo
Credit Saint - fix your past credit mistakes now
Plans start at $79.99 per month

Click now to receive five monthly credit report challenges, creditor intervention assistance, and score tracking with a 90-day money back guarantee.

4. The Credit People
The Credit People is one of the most legitimate credit repair companies in the space. The agency has been in business since 2001 and sets itself apart by offering a seven-day $19 trial to test its services.
Yes, you will need more time than that to repair your credit, but the trial allows you to gauge their ability to handle your specific situation.
Another way the company differentiates itself is by focusing primarily on improving your credit score. You can see your credit score and credit report from the three bureaus instead of only one.
While other firms do not make this their primary focus, The Credit People does. They help you decide what accounts to close and keep open and how to manage debt in the future.
Like other credit repair companies, you receive a free credit consultation when you start. The company offers one plan, which costs $79 per month.
It's possible to pay $419 for a six-month plan and save money. The service states most people use credit repair platforms for six months on average.
You also receive a one-time $20 discount if your spouse joins at the same time.
The plan includes these benefits:
Unlimited disputes
24-hour customer service
Credit reports and scores from all three reporting agencies
Negotiations for outstanding debt and items in collections
Reference letter to lenders
The company assigns you a team of three advisors. You can also request to primarily work with a specific representative if you desire.
One of the biggest perks is that they offer a six-month money-back guarantee. Other companies offer similar guarantees, but this is among the best in the field.
Pros
Lower price versus their competitors
Six-month money-back guarantee
No fees to pull credit reports
24-hour customer service
Seven-day trial
Cons
Limited educational resources
No dedicated representative
No fraud alerts
Overall, The Credit People is one of the most reliable credit repair firms to hire. They offer simple and straightforward credit help. The generous money-back guarantee makes them worth considering.
5. National Credit Care
National Credit Repair focuses specifically on improving your credit score. They have been in business since 2005.
New members can schedule a free consultation to build a custom credit repair plan. The service costs $99 per month with a $189 initial setup fee.
You receive the following plan benefits:
24-hour access to U.S. based customer service
Live representative assigned to your account
Monthly credit score updates
Educational resources to help you grow in financial literacy
Negotiations for outstanding debt and items in collection
*Related: What is "good" credit? Get answers and learn how to improve your credit in our credit score ranges guide.*
One unique feature offered by National Credit Care is that they work with mortgage lenders on your behalf. They can also help you focus on items that will put you in a better position to qualify for a mortgage.
Pros
Lower monthly price versus competitors
24-hour customer service
Educational resources
One easy-to-understand plan
Help with securing a mortgage
Cons
One-time fee of $189
No money-back guarantee
Overall, National Credit Care is one of the top credit repair companies available. Their lower cost and three-bureau credit monitoring services mean you get a lot of bang for your buck.
How Does Credit Repair Work?
Legit credit repair companies will offer a free initial consultation to review your credit report. The service will then explain how to fix credit errors to improve your score.
This is what these services typically do:
Request a credit report from all three reporting agencies (Equifax, Experian, and TransUnion)
Identify negative items on your report to dispute
Negotiate with creditors to remove negative items and dispute errors
Provide monthly or quarterly score updates
You can do all of these items yourself, but it does take time. It also takes a willingness to negotiate with vendors to remove negative items from your credit report.
Having a well-trained credit professional negotiate on your behalf can produce better results in a shorter amount of time.
You may see companies making promises of a guaranteed increase to your score in a few months. It's often best to run the other way when you find such services.
The reality is that repairing credit can take as long as six months, and results can vary.
Repairing your credit is one way to boost your score. It's also important to build credit through healthy financial habits.
One option is getting a credit builder loan where you deposit monthly payments into a bank certificate deposit. Each payment reports to the three credit bureaus.
Then, you receive the account balance (minus fees) at the end of the loan term.
Other ways to build credit include:
Paying minimum loan payments each month
Pay off existing credit card balances
Keeping a low credit utilization ratio
Apply for new credit sparingly
Avoid hard credit inquiries
Each situation is different, so it's essential to do your due diligence before selecting a plan of attack.
If you'd rather not deal with credit repair, but want to have positive payment history impact your score, Experian Boost might be a solution. Read our Experian Boost review to learn more.
How to Fix Your Credit FAQs
Below are a few commonly asked questions to consider before hiring an agency to repair your credit.
Do credit repair companies really work?
Credit repair services can improve your credit situation by disputing credit report errors. These companies can also send letters to creditors and can recommend other ways to build credit.
Do I need to hire a credit repair agency?
No, you don't need to hire a credit repair company to fix credit report errors. You can do much of what these companies do on your own.
However, fixing errors can be emotional and time-consuming. Hiring a professional can be better if you don't have the time or desire to negotiate.
If you don't hire an agency, you can access your credit reports for free at AnnualCreditReport.com. Then, you will need to file a separate dispute with each credit bureau and provide the necessary paperwork.
How can I fix my credit fast?
There are several ways to quickly improve your credit score:
Pay off debt
Make past due accounts "current"
Correct credit report errors
Avoid hard inquiries
If you have credit cards or variable lines of credit, strive to maintain a credit utilization rate below 30 percent per revolving account.
Should I pay off derogatory accounts?
Yes, it's a good idea to focus on derogatory accounts that are currently past due and return them to a positive payment status.
Start by getting your accounts in good standing. Having all your loan and credit card accounts in "current" or good standing can help your credit score grow immediately.
Then, you can focus on paying off debt. You might choose an account with the highest interest rate first to avoid interest charges.
Paying off an entire loan balance may increase your credit score, but it's not guaranteed. The good news is that you have one less monthly payment.
Late payments can remain on your record for up to seven years. Paying off derogatory accounts early reduces your current debt ratio but doesn't remove the negative payment history.
The late payments can continue to your hurt credit history until the event drops off the report. Fortunately, the impact becomes less severe as the remark becomes older.
How long does credit repair take?
Credit repair timelines are not one size fits all. If you have a complicated credit situation, it may take several years to have true success. A less problematic situation may result in success more quickly.
Regardless, be prepared to have it take time to repair your credit.
Bottom Line
Having good credit can help you improve your financial health and reach your goals.
If your credit needs help, keep in mind that there are no quick fixes to repair it. Cleaning up your credit takes time, but the effort is worth the long-term benefits.
While you can repair your credit by yourself, many of the best credit repair companies simplify the process so you can focus on other priorities.
What strategies do you follow to maintain good credit? How often do you check your credit report?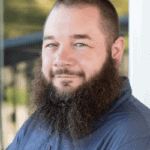 I'm John Schmoll, a former stockbroker, MBA-grad, published finance writer, and founder of Frugal Rules.
As a veteran of the financial services industry, I've worked as a mutual fund administrator, banker, and stockbroker and was Series 7 and 63-licensed, but I left all that behind in 2012 to help people learn how to manage their money.
My goal is to help you gain the knowledge you need to become financially independent with personally-tested financial tools and money-saving solutions.