Do you want the reliability of the Verizon network without the expensive bill that comes with it? Xfinity Mobile is a terrific solution that offers unlimited talk and text without a contract.
Like other Multiple Virtual Network Operators (MVNOs), Xfinity Mobile operates on the tower of a legacy carrier (Verizon) and passes savings onto its customers.
If $15 a month for cell service sounds intriguing, our review shares what to expect from the company.
What is Xfinity Mobile?
Xfinity Mobile is a contract-free phone service provider available only to Xfinity internet customers. The company offers unlimited nationwide talk and text plus 1GB of data for $15 per month.
If Xfinity is not your internet service provider (ISP), you can't use the service. Read our guide on the top low-cost budget cell phone carriers for money-saving alternatives.
Xfinity is proud to participate in the Affordable Connectivity Program (ACP). Qualified customers can receive a credit of up to $30/month towards their Internet and mobile service. Learn more today!
You may be hesitant to try the service if you've experienced difficulties with Comcast cable or internet in the past. However, given the cheap service, it's worth trying if you want to save money.
Network Coverage
Xfinity Mobile works on the Verizon network. Verizon claims that its network covers over 320 million people, which is over 99 percent of the U.S. population.
The carrier has the largest 4G LTE network in the country and 5G service in select cities. All Xfinity Wireless customers get access to great coverage without a contract.
Additionally, Xfinity Mobile has 18+ million Wi-Fi hotspots available nationwide. When you connect to one, you don't use your cellular data.
This is just one way the carrier helps you lower your monthly cell phone bill. The carrier has an interactive coverage map on their site to help you can expect for wireless service where you live.
Is Xfinity Mobile Coverage Good?
Yes. If you live in an area where Verizon's coverage is strong, you can expect to have similar reliability.
Simply verify that the network is strong with the coverage checker. If it is, you will have good coverage.
Plans and Pricing
The Xfinity plans compete well against any other phone service. Again, you must have internet service with Xfinity to sign up for a plan with Xfinity Mobile.
All plans come with unlimited nationwide talk and text. There are also no activation or line access fees for up to ten lines per account.
You can refer to the table below to see the available plans.
By the Gig Plan Pricing
| Gigs | Cost Per Month |
| --- | --- |
| 1 GB | $15 |
| 3 GB | $30 |
| 10 GB | $60 |
You can get the unlimited plan for $45 a month, but it's only for one line. If you need two or more lines, the unlimited plan becomes $30 a month per line.
If you're on Wi-Fi a lot, the $15 plan is a fantastic choice. Compared to other cheap phone plans, it is a terrific value.
If your data usage is typically over 3GB a month, the unlimited data plan of $45 per month is the wisest choice. Unlimited plans are offered for up to ten lines. These plans compare well against other MVNOs.
Other specifics of the unlimited plan include:
Data speeds: You can expect download speeds between 5 and 12 Mbps and upload speeds of 2-5 Mbps. There is a soft cap of 20GB. Once you reach that, you will likely get deprioritized.
Streaming quality: You will experience throttling to data streams. Video quality is 480p for most customers.
Mobile hotspot speeds: Xfinity also institutes throttling on mobile Wi-Fi hotspots and caps them at 600Kbps.
Flexibility is where Xfinity Mobile shines. If you need just 1GB a month, you can choose that or bump up to 3GB per month.
Other carriers force you to choose higher tiers of data, such as 2GB or 5GB. Xfinity lets you do it in smaller chunks, helping you save money. However, a plan like Mint Mobile may be more suitable if you want unlimited data as they offer an unlimited plan for $30 a month.
Since there are no contracts, you can change plans until you find what works best for you.
Does Xfinity Mobile Have 5G?
Yes, Xfinity Mobile offers 5G in available cities. The Verizon network offers 5G to roughly 200 million people nationwide.
If you live in an area where 5G is available, you will have it with Xfinity. There is no additional charge for this as it's a part of any plan you choose.
Mobile Hotspot
A mobile hotspot is increasingly necessary for most people. Like other low-cost phone providers, Xfinity Mobile allows you to use your phone as a mobile hotspot.
Expect your speeds to differ depending on your plan:
Unlimited = 600 Kbps mobile hotspot speeds
By the Gig = 4G LTE mobile hotspot speeds
The unlimited plan is great, but it will result in slower speeds. However, for By the Gig customers, using your phone as a hotspot will count against your monthly data allotment.
You should assess your needs before making a choice since 600 Kbps is only enough for email and surfing the web. If you need to stream music or video, you may experience buffering.
Video Streaming
Like mobile hotspot speed, your video streaming experience also depends on the data plan you choose.
The resolution is 480p when using cellular data if you sign up for the unlimited plan. If you like to watch videos in HD, you must purchase Xfinity Mobile's HD Pass.
That costs $20 per month per line.
HD Pass also provides better cell service during high usage times.
If you go By the Gig, HD streaming is standard. This will also count against your data cap. Xfinity offers a data saver feature to limit usage so your bill won't dramatically increase.
If you stream a lot of videos, it's best to connect to Wi-Fi when available.
Phones and Devices
A huge draw of many MVNOs is that you can bring an unlocked phone to use on the service. Xfinity Mobile is no different and is compatible with both iPhones and Android-based devices.
Both Samsung Galaxy and Google Pixel phones work on Xfinity.
If bringing your own device (BYOD) won't work for you or you need a new phone, you can also purchase a new one from Xfinity Mobile. Choices include:
Galaxy S23
Galaxy Z Fold4
Galaxy Z Flip4
iPhone 12
iPhone 13
iPhone SE (3rd Gen)
iPhone 14 Plus
iPhone 14 Pro
Pixel 6a
Xfinity often runs phone deals, such as $200 off when you activate a new line and port over your number.
Tablets and smartwatches are also available for purchase.
Customer Service
You can reach customer service in numerous ways. It's possible to call, text, or chat with a customer service agent at 888-936-4968.
They also have a helpful mobile app that assists with various issues. Or, if you prefer, Xfinity Mobile has local stores. This is not common with most cheap prepaid phone plans.
Xfinity Mobile is ranked #1 for customer service among other wireless carriers by the American Customer Satisfaction Index.
Pros and Cons
Selecting a no-contract cell phone provider isn't always easy. Here are some things to keep in mind when considering Xfinity Mobile:
Pros:
Free unlimited talk and text on all plans
Customizable and affordable data plans
Free access to 18+ million Wi-Fi hotspots
Terrific customer service
You can buy a new device or bring your own
Great service on the Verizon network
5G access where available
Ability to switch data plans
Cons:
Only available to Xfinity internet customers
Deprioritization when you reach data limits
If you're an Xfinity internet customer and want faster service, the Mobile component is worth trying.
FAQs
It's common to have questions when choosing between low-cost cell phone service providers. Here are a few questions we frequently receive from readers.
What is the difference between Xfinity Mobile and Verizon?
There are several differences between the two carriers.
The key difference is in the pricing, with the MVNO often being cheaper. It's also contract-free.
Xfinity Mobile operates on the Verizon network, so there is no difference in coverage.
Can you keep Xfinity Mobile without internet?
No, you must have internet service with Xfinity to use the Mobile service.
It is possible to cancel service on the internet portion, but you sacrifice the good prices since you'll get hit with a $25 monthly line access fee.
However, if you need a new ISP Xfinity does offer a plan for $25 a month for two years, without a contract. Speed is up to 200 Mbps and Wi-Fi equipment is included.
How much does Xfinity Mobile really cost?
All plans come with free unlimited talk and text. You pay for the data. If you choose 1GB, you pay $15 per month.
Unlimited data costs $45 a month, and they have several other data plans available.
Is Xfinity Mobile cheaper than Verizon?
In most cases, Xfinity Mobile is cheaper than Verizon. If you have multiple lines with unlimited data, your savings might not be as substantial.
However, the MVNO is typically cheaper and offers a good deal. Most Verizon plans have contracts, and you may have to pay for a mobile hotspot.
Does Xfinity Mobile have overage or hidden fees?
No, there are no hidden or overage fees. They do charge taxes of several dollars per month, but there are no fees.
It is important to keep an eye on your data usage if you're on a limited plan. They will charge you an additional $15 per GB, but you can monitor that and create notifications to protect against that.
Xfinity Mobile Review
Price

Plans

Coverage

Customer Service
Xfinity Mobile Review
Nationwide coverage, unlimited data, the ability to bring your own device, and plans that start at $15 per month make Xfinity Mobile an affordable cell phone provider.
Pros
✔️ Coverage on the Verizon network
✔️ Free unlimited talk and text regardless of plan choice
✔️ Nationwide hotspot network
✔️ Flexible plans
✔️ #1 rated customer service
Cons
❌ Must be an Xfinity internet customer to get service
❌ There are cheaper unlimited data plans in the market
Bottom Line
There are many good options for cheap cell phone service. Xfinity Mobile is a worthy consideration to reduce your monthly bill.
If they are your ISP and you're happy with the service, they're worth a look to keep more money in your pocket.
How much do you pay for monthly cell phone service?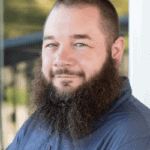 I'm John Schmoll, a former stockbroker, MBA-grad, published finance writer, and founder of Frugal Rules.
As a veteran of the financial services industry, I've worked as a mutual fund administrator, banker, and stockbroker and was Series 7 and 63-licensed, but I left all that behind in 2012 to help people learn how to manage their money.
My goal is to help you gain the knowledge you need to become financially independent with personally-tested financial tools and money-saving solutions.