Believe it or not, the time is almost here to look for Father's Day gifts. It seems like the New Year was just yesterday and now we're ushering in both summer as well as celebrating Father's Day. Finding gifts for dad is challenging, or so I'm told.
I admit that I really don't have much in terms of gift ideas when my wife asks what I want – I usually want to spend the day with the family and anything on top of that is a bonus. But, I know that many like to give gifts.
If you need some help on buying a special gift, this post has some great ideas for your father.
Awesome Father's Day Gift Ideas
Are you searching for gift ideas for the man in your life? Below are seven options any father will love.
1. Something for the Tech Lover

If your dad or husband is a tech lover or travels much, one of the best Father's Day gifts is an Amazon Fire TV Stick.
You can read our Amazon Fire TV Stick review to see how it works and how much we use it in our home.
The Fire Stick allows Dad to catch shows he might like, listen to music, or play a variety of games through an Amazon Prime Membership.
The Fire Stick has the capability to connect to hotel Wi-Fi so it's perfect for traveling.
2. Bear Paw Meat Handlers
Mmmm, grilling! What father doesn't love to grill? One of the best Father's Day gifts would most certainly be anything grill or meat related.
The Bear Paw Meat Handlers make it easy to pull pork, or any other meat. If your dad or husband smokes meat then it's a terrific tool to assist with that as well.
I personally have had my eye on this handy little tool for a while, though I also would add the Stone Brewing BBQ sauce kit to it as well.
Beer and BBQ sauce – it's a match made in heaven.
3. Something for the Reader
I love to read, and most father's do, but I often don't take the time to do it for pleasure. I also hate to deal with the clutter that having a lot of books lying around the house can cause.
If the Dad in your life is similar then one of the best Father's Day gift ideas is an Amazon Kindle.
A Kindle is fantastic because it gives you access to as many books as you can think of at once plus they're very easy to transport.
If you'd like to give your dad something a little more, a Kindle Fire is an excellent choice as it's a quality tablet that allows video, gaming, and more.
4. Tools
Tools make for great Father's Day gifts, especially if your dad is a DIY person. One of the top Father's Day gifts I ever received was an all-in-one tool kit like the Stanley 65 piece Homeowner's Kit.
The kit has a variety of must-have tools like ratchets, sockets, and a tape measure. If your dad doesn't have much in terms of tools, this can be a great first set for him.
What if your dad already has the basics but would like something more specialized? The Stanley 22 piece Metric Hex Key Set is a great option for someone wanting a little more advanced wrench set.
5. Headphones
Does your father or husband like to listen to music when he works out or works in the yard? If he does, one of the top Father's Day gifts to consider are headphones. You want ones that aren't too bulky, yet still perform well.
A solid option to look at is the Alteam sweat proof headphones.
The Alteam headphones have a lot of great features that'd make them a good gift option for pretty much anyone.
They work with most Bluetooth enabled items, have a microphone, and have a carrying case.
6. Something for the Golf Lover

I hate golf, as I'd rather watch paint dry, but many men love golf. Golfing related items are often one of the go-to Father's Day gifts we get for my father-in-law and he always appreciates them.
If you're looking for a relatively cheap Father's Day gift for a dad who golfs, one of the best gifts we have bought was the Whetstone All-in-One Stainless Steel Golfers Tool.
It's a multipurpose tool that allows has a magnetic ball marker, allows you to clean clubs and golf balls, repair divots and more.
It fits easily on a keychain or in a golf bag so you don't have a lot to carry around.
7. The Beer Lover
Beer…yum! I started brewing my own beer about five years ago and home brewing has become one of my favorite hobbies.
If your dad or husband has always wanted to brew his own beer a kit will be one of the top Father's Day gifts you can get.
Mrs. Frugal Rules bought one very similar to the Mr. Beer Premium Gold Edition Home Brewing Craft Beer Kit for me as it contained everything I needed to get started.
The Gold kit doesn't include a batch to start with, though you can find many on Amazon, but it has all the equipment he'll need to make his first batch.
Bottom Line
Buying Father's Day gifts shouldn't come down to the dollar amount spent – it comes down to the thought behind it. The average spending per person, according to the National Retail Federation, in 2021 was a little over $180.
You certainly don't need to spend that much, especially if you can't afford it. There are many Father's Day gift ideas out there you can get for far less and still be great gifts. At the end of the day it's the thought that counts.
How much do you spend on gifts for the special day? If you're a father, what has been a favorite gift you've received?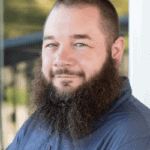 I'm John Schmoll, a former stockbroker, MBA-grad, published finance writer, and founder of Frugal Rules.
As a veteran of the financial services industry, I've worked as a mutual fund administrator, banker, and stockbroker and was Series 7 and 63-licensed, but I left all that behind in 2012 to help people learn how to manage their money.
My goal is to help you gain the knowledge you need to become financially independent with personally-tested financial tools and money-saving solutions.