When do you need to buy life insurance is a common question that many ask. It's also one that most of us put off answering for too long. We think we're invincible or that our money is better spent elsewhere. Unfortunately, we're mortal and spending on life insurance is well worth the cost.
At the end of the day, the answer to when to buy life insurance will vary from person to person. Here are some things to keep in mind as you consider when you should buy life insurance coverage.
When Should You Buy Life Insurance?
Life insurance is something that confuses a lot of people. It gets marketed as a product that everyone needs to buy, as young and as much as possible. That isn't truly the case. However, that doesn't mean you should simply ignore buying life insurance – it's a vital part of living a financially stable life.
The younger you are when you buy life insurance, the better. The reason is simple – the younger you are, in general, the cheaper your coverage will be. Life insurance companies view you as less risky and, as a result, you're able to lock in lower rates.
According to LIMRA, 65 percent of Americans don't buy life insurance because they think it's too expensive. That's a myth. In many instances, you can get coverage for less than the cost of a cup of coffee per day.
I know if you're single, younger or don't have a family you may feel that you're off the hook and don't need to buy life insurance – even if it is cheaper. That's a shortsighted view and, in some instances, just plain wrong.
Think of it this way, any financial obligations you have will pass on to your estate on your passing. Some items, like student loans, may not be so easy to avoid for the person managing your estate. Life insurance proceeds will help them take care of those expenses – not to mention any end of life expenses like burial and funeral fees.
Those alone can cost upwards of $10,000 for something modest. Life insurance will help pay for those needs plus provide some sort of inheritance to your heirs.
Long story short, if you have a career and financial obligations, it's to your benefit to consider buying life insurance. If you have a spouse and young family, life insurance is vital, and as you age, it becomes less important though can still be nice to have to help pay for burial and funeral expenses.
What Kind of Life Insurance Do You Need to Buy?
There are three basic types of life insurance you can buy. Those are:
Term life insurance
Permanent life insurance (includes Whole life and Universal life)
Group life insurance
It can be confusing to know what kind of life insurance you should buy, especially when faced with a salesman telling you that you need to buy one kind over another. Looking at term life vs. permanent life there is one basic difference.
Term life is essentially like renting insurance. You buy it for 10, 20 or 30 years, and it covers you for that given time period. Once the period is up you get nothing in return. Permanent life insurance, on the other hand, is as it sounds – permanent. It lasts for your entire life and, as a result, is usually more expensive.
*Related: Do you need to buy life insurance? Check out our review of the best term life insurance companies to buy coverage for cheap.*
One other major difference between the two is that permanent life insurance can build cash value. This is great as it can grow, albeit modestly, as the policy gets older.
However, it can easily get sold as an investment – which it's not. That's not to say it's bad or isn't a part of a diversified financial plan, but it's usually commissions that drive the sales of these kind of plans.
The other basic coverage option is group life insurance. Group life is available through most employers at a significant discount. This is a good base option to have, given the steep discount.
Many employers do not allow this coverage to go with you when you leave your job so keep that in mind as you consider your life insurance needs.
How Much Life Insurance Should You Buy?
Knowing how much life insurance you should buy is another tricky question. There's no universally correct answer, and you need to do what's best based on your particular situation. It has been said for years that you should multiply your income by 10 to determine how much life insurance you should buy. Another suggestion says to do that and add $100,000 per child that will be attending college.
Both of those ideas are good, but there's not much room for a different situation. My preferred alternative is referred to as the DIME formula, which stands for the following:
D – Debt. This should include any outstanding debts, as well as an approximation of burial/funeral expenses.
I – Income. You need to determine how long your family will need support. You multiply the number of years by your salary to get this number.
M – Mortgage. This is the amount your family will need to pay off the outstanding mortgage.
E – Education. This is the amount you anticipate your children will need to attend college.
You add up the four numbers and net that from the amount of life insurance you currently have. That's the amount of extra life insurance coverage you should purchase.
Keep in mind this is a number specific to your needs, which may also change over time. If you're younger and without a family, you may want to look at the salary multiplier as an option – or simply what's needed to cover any debt and final expenses.
Where Can You Buy Life Insurance?
Thankfully there are many options to buy life insurance. That wasn't always the case. In the past, you had to meet with a salesman; you'd have to fill out a long paper application and then wait. The Internet has changed a lot of that, giving consumers more options.
But, it can be overwhelming to go to each life insurance provider out there to see what they'll charge you for life insurance.
PolicyGenius changes a lot of that and makes it much simpler to manage.
PolicyGenius is an independent insurance broker that gives you the best coverage options, based on your needs and isn't compensated to sell you a specific plan. With PolicyGenius you answer 8-12 questions (which took me less than 5 minutes to complete), and they do the rest, providing you the top coverage options.
Once you find a plan that works for you, PolicyGenius directs you to the chosen company, and a representative from that company walks you through the rest of the process.
*Related: Not sure where to get a flu shot this season? Read our guide for the best places to get cheap flu shots near me to save money and stay healthy!*
You can get a life insurance quote right now, in five minutes or less through this link.
My wife and I have most of our life insurance through USAA. We love USAA, and they have competitive rates. You do have to qualify to be a USAA member, which usually comes down to being related to a service member but is something well worth finding out if you qualify.
You can also buy group coverage through your employer, in most cases. In some situations, they may also allow you to buy additional coverage.
Don't Stop at Life Insurance
Life insurance is just one part of a well-rounded financial life. You also want to invest in the stock marketso your family members will have what they need in time of need. But, that's a given in most cases.
One other area to consider is drawing up a will. Having recently lost my father, I can attest to just how important it is to have a will, especially if you have a family or young children.
The last thing you want is to suffer an untimely death, and the State you reside decides what happens to your belongings and your children. However, two-thirds of Americans don't have a will.
Like life insurance, drawing up a will can be overwhelming, but it doesn't have to be. It will take a little time to do, but writing up a will is well worth the time spent. If you need help establishing a will, and what to include in it, check out LegalZoom as they have plans starting as low as $69.
Knowing when you need to buy life insurance can be overwhelming, but it doesn't have to be. With a little planning and due diligence, you can have the coverage you need for little out of pocket cost and complete this critical aspect of a well-rounded financial life.
When do you think you need to buy life insurance? How much life insurance do you have?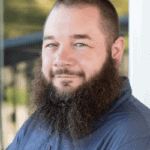 I'm John Schmoll, a former stockbroker, MBA-grad, published finance writer, and founder of Frugal Rules.
As a veteran of the financial services industry, I've worked as a mutual fund administrator, banker, and stockbroker and was Series 7 and 63-licensed, but I left all that behind in 2012 to help people learn how to manage their money.
My goal is to help you gain the knowledge you need to become financially independent with personally-tested financial tools and money-saving solutions.