We all like to think we'll live forever. However, life has different plans, and you don't want your family being in need if you suffer an untimely death. The best term life insurance companies give your family the peace of mind they will have financial resources in your passing.
Buying life insurance isn't a sexy topic, and one many like to avoid, but it's one of the top rules of personal finance to follow. I worked in the life insurance industry for several years after graduating from college and understand why many avoid purchasing life insurance.
Also, the paperwork is complex, and it can be very confusing. The internet has changed a lot of that, however; you can find the best term life insurance policies with ease, and you can often buy coverage from the comfort of your home.
If you need to buy life insurance, our guide shares the top term life insurance companies to consider.
Best Term Life Insurance Companies
One key area in which the internet has improved life insurance decisions is comparison shopping. The life insurance market is saturated with salespeople who try to sell you expensive products you don't need or fool you into thinking your policy is an investment vehicle.
There's nothing wrong with the latter, but it's not necessary for most individuals.
Today you can compare multiple policies and rates within minutes of providing your information. You may even find cheap term life insurance without a medical exam.
Regardless of the type of term life policy you need, you can find an excellent plan online. Below are the 20 best term life insurance companies to consider if you need to buy coverage.
1. PolicyGenius
One of the biggest gripes by those trying to buy coverage is the inability to compare prices.
PolicyGenius alleviates that pain point by allowing you to comparison shop for term life insurance policies.
PolicyGenius does not sell their own coverage, but they allow you to simultaneously compare rates from up to 25 providers. The platform is an independent way to search for cheap term life insurance policies that match your needs.
Once you provide your information on the platform, they run it through their algorithm to find the best possible policies. If you choose one of the selected options, PolicyGenius earns a commission from the selected insurer.
This costs you nothing and is simply another method for life insurance companies to market their product without an increased cost.
PolicyGenius only works with highly rated insurers and doesn't sell your information. The platform claims you can receive rates within five minutes of providing information.
If you want a quick way to compare rates from multiple insurers, PolicyGenius is worth considering. The platform also lets you compare rates on health insurance, renter's insurance, and more.
One additional selling feature of PolicyGenius is they let you compare auto insurance quotes from multiple providers. This is a helpful feature if you're looking for car insurance for teens that won't break the budget.
2. Nationwide
Nationwide is one of the more well-known providers on our list of life insurance companies. Like State Farm and Northwestern Mutual, customer service is important at Nationwide; they're rated third by J.D. Power for customer service satisfaction.
Nationwide has been in business for over 100 years and allows you to add additional riders for free, including:
Accelerated Death Benefit Rider
Children's Term Insurance Rider
Premium Waiver Rider
Spouse Rider
Other insurers may charge for the above riders, but Nationwide offers them free of charge. You can also hold your life insurance until you reach 95, which isn't something you can do with all carriers.
3. Sproutt
Sproutt isn't a life insurance company. Instead, it's a company that aims to help users not only find life insurance but find the right life insurance for their family and lifestyle.
Their unique approach combines technology and a personal touch to help you find the best policy for you.
After you answer a few initial questions about your health and lifestyle, you'll be given a list of insurers and prices to choose from, saving you time and money when choosing life insurance.
4. Bestow
Bestow, like others on our list of best term life insurance companies, simplifies the purchase process for a policy. Within a few minutes, you receive a quote for a policy, often without requiring a medical exam.
Similar to other carriers on this list, Bestow is a newer life insurance platform. However, they're backed by life insurance giants such as Munich RE. This may seem strange, but it gives providers another way to market their products.
What sets Bestow apart is their flexibility. For example, if you want a shorter policy, you can purchase one lasting as little as two years.
This can offer coverage costing only $3 per month. Of course, you can also buy a longer term of up to 20 years. You can get coverage up to $1 million with Bestow.
5. Everyday Life
Everyday Life is one of the more unique providers on our list of best term life insurance companies. When you purchase a life insurance policy they're often static and don't change as your needs change.
This may leave you spending more than you need on coverage that's not a good fit.
Everyday Life aims to change that for you. When you go to the Everyday Life site they ask you a handful of questions to learn about your needs. This takes roughly five minutes, and your responses help them create a policy that's personalized to your needs.
Personalization is often missing when you buy life insurance. As your life changes this creates problems. Everyday Life solves this by modifying your policy as you experience significant changes in life.
For example, if you have a child, or your children leave home and support themselves, your policy adjusts to the change in needs. This will either increase or decrease your premiums, but provides additional peace of mind.
6. Ladder
Do you like the idea of changing your term coverage level when you have major life changes?
If so, Ladder is worth considering. You can manage increasing or decreasing coverage online, without dealing with a salesperson.
Like others on our list, Ladder is only available online.
You can complete an application within five minutes, and they provide an instant decision for rates. Unlike other providers, Ladder only allows those up to 60 apply for coverage.
If you're older, you will want to consider another insurer on our list.
For those wanting a complete DIY experience with buying life insurance, Ladder is a good option.
7. Leap Life
Do you like to compare prices before you make a purchase?
If so, Leap Life is a platform you want to use.
Leap Life operates much like PolicyGenius, and they work with various highly-rated insurance providers to get you the best policy for your needs. You can fill out an application online and receive an instant quote for your policy.
If you would rather speak with a live person, you can chat in or call their customer service to apply for a policy.
The provider primarily offers term life insurance without a medical exam. Not everyone qualifies for this option but is a good option to have. Leap Life offers policies for those aged 18 to 75.
8. Haven Life
Haven Life is a newer life insurance carrier, but offers a variety of insurance products.
Buying term life insurance online through Haven Life is a simple process. You go to the site and answer four to six brief questions, and they provide you with an instant quote.
If you're 59 or younger, and want a policy up to $1 million, the insurer does not require a medical exam, and there's no added cost for this option. If you want more coverage than that, you can get up to $3 million in coverage – but an exam becomes mandatory.
We used the platform several years ago to purchase $500,000 in coverage for my wife. The platform was easy to use, all correspondence took place over email, and in a few short weeks, she had coverage.
Read our Haven Life review to learn more about our experience.
9. Ethos
Do you want to buy up to $10 million in coverage and the possibility of no medical exam?
If you answered yes to both, Ethos is a great option to buy cheap term life insurance.
Ethos is a newer platform that launched in 2018. Don't let their relative youth fool you as two of their major partners, Assurity and Munich RE, have both been in the life insurance space for well over a century.
Applications take under ten minutes to complete, and you can typically receive your rate in under a minute. If you're between 18 and 75 years old and have lived in the U.S. for at least two years, you can secure coverage from Ethos.
Finally, one interesting twist with this platform is they consider your financial well-being in connection with your physical health for rates.
Learn more about the provider in our Ethos Life Insurance review.
10. Fabric by Gerber Life
If you're a busy person but need life insurance, you can apply to Fabric by Gerber Life in about ten minutes. They make it easy to apply either online or through their app.
Make sure the policy you get is right for you by tailoring your term length or coverage amount to make sure your premiums are affordable. If you need a larger policy, you can get coverage up to $5 million.
Managing your Fabric policy is easy using their app, and you can even create a will.
11. MetLife
MetLife is a legacy life insurance provider, having been in business for over 140 years. The carrier offers coverage all over the world and is one of the highest-rated in the space.
Variety of policies is where MetLife shines. Not only can you buy term life insurance through the carrier, but you can also purchase the following:
Whole life insurance
Universal life insurance
Variable life insurance
Survivorship life insurance
If you want the peace of mind of working with someone in person and a provider that has been in business for over a century, MetLife is worth considering.
12. Banner Life
Banner Life is similar to MetLife in that they offer a wide array of life insurance products. Where Banner stands apart is two different areas:
Flexibility of term lengths, starting at five years
They offer policies up to 95 years of age
Flexibility in terms is not a common feature among many carriers, as they offer just a few term options. The age range makes Banner Life one of the best term life insurance for seniors as many insurers stop accepting new clients past the age of 65 or 70.
One other feature unique to Banner Life is that if you receive a life-threatening disease diagnosis, the provider helps identify three doctors to receive a second opinion.
You don't pay extra for this perk; it's simply an added feature offered for your business.
13. AIG
AIG is one of the largest life insurance providers in the space, as well as one of the highest-rated. If you want term life insurance without a medical exam, you want to look elsewhere.
But, if you don't mind an exam, AIG is worth considering.
Where AIG shines is their ability to customize a plan to your needs. Thanks to their size, they can offer you a plan you might not find elsewhere.
This may result in a better rating, and thus a cheaper premium, or the willingness to sell you coverage.
One feature unique to AIG is a 35-year term life insurance policy. Most providers stop at 30 years, but AIG maxes out at 35 years and allowing you to lock in a cheap rate for longer.
14. Prudential
Prudential is another legacy carrier that has been in business for over 140 years. Like other legacy carriers, this results in high ratings for the insurance giant.
One area where Prudential stands out is if you use chewing tobacco. Most carriers lump tobacco chewers in with smokers and often results in a higher premium. Prudential does not do that, making them one of the best life insurance companies for tobacco users.
If you want policies beyond term life, or want to deal with a local agent, Prudential is a great option to consider.
15. Mutual of Omaha
Living in Omaha, I'd be remiss not to mention Mutual of Omaha on our list of best term life insurance companies. The carrier has been in business for over 100 years and offers a wide array of insurance products.
You can buy coverage through their online platform, though you must speak with an agent if you want to buy a policy over $25,000. If you want a policy from a highly-rated, known carrier, Mutual of Omaha is worth a look.
16. New York Life Insurance
New York Life Insurance is one of the oldest carriers on our list, being over 170 years old. Thanks to their time in the space, New York Life offers a wide variety of products and term lengths.
If you're on a tight budget and want coverage, New York Life offers coverage as low as $5,000. This may not be enough for everyone but allows you to get coverage at a cheap rate.
One drawback to note about New York Life is that they do not allow you to get quotes online, they solely use local agents to sell coverage.
For those wanting a personal touch, this isn't a drawback but is something to consider if speed is a concern.
17. John Hancock
John Hancock is another well-known and highly rated insurer that has been in business for over 150 years. Like other legacy carriers, John Hancock also sells a variety of investment products.
One area where John Hancock shines is rewarding you for healthy living. Through their Vitality Plus program, you receive benefits for healthy living habits. A few of those are:
Up to a 15 percent reduction in annual premiums
An Apple Watch for as low as $25
Travel discounts
Amazon gift cards
You can even qualify to buy a term life policy with no medical exam through the carrier.
18. USAA
USAA is one of our favorite insurers on our list. We have coverage through USAA, and they make purchasing policies simple, and at a reasonable rate.
The insurer works solely with service members and their family members, so if you qualify, they're worth a look. Where USAA shines is the ability to add on your children as riders for less than $10 per month.
Note this is all of your children and not a per-child cost.
Additionally, USAA lets you add up to $100,000 in coverage when you have a major life event. You don't have to fill out extra paperwork; you just provide the event and the amount you want to increase.
19. State Farm
If quality customer service is important to you, State Farm is worth a look for life insurance. According to J.D. Power, State Farm achieved the highest-rated customer service for each of the past five years.
Not only does State Farm shine in customer service, but the carrier has also been in business for nearly 100 years and is one of the highest-rated insurers to buy from. The carrier also shines in offering local service.
State Farm has over 18,000 offices around the country according to their website, so it's likely that you're near an agent.
20. Northwestern Mutual
Northwestern Mutual is second only to State Farm in customer service satisfaction. The insurer has been in business for over 160 years, making them one of the oldest carriers on our list.
Not only does the insurer have their legacy on their side, but they're also one of the highest-rated in the space. This is important to consider as stability is vital when it comes to life insurance.
One area where the insurer shines is the ability to convert term coverage to permanent if your needs warrant the change. Not every insurer offers this option; just know it will result in an increased premium payment.
What's the Difference Between Term and Whole Life Insurance?
If you're new to life insurance, you may hear about different policies and want to know how they work and how they're different. As with any financial decision, it's important to know what is best for your needs.
The life insurance industry is full of salespeople who want to sell you a product you don't need because they earn a fat commission. If you're asking yourself, 'what is the difference between term and whole life insurance, keep the following in mind.
Term Life Insurance
Term life insurance works exactly as it sounds – it's for a specific term or length of time. Think of term life like renting a car; once the term is over, you no longer have coverage.
Here are a few key things to know about term life insurance:
It's usually the cheapest type of policy available
You typically do not earn any cash value with the policy
You must renew it if you want to extend coverage
It becomes more expensive as you buy
You can usually get more coverage for the cost
Only pays benefits if you die while the term is in effect
Term life insurance is good for buying a maximum amount of coverage at a reasonable rate.
Whole Life Insurance
Whole life insurance works exactly as it sounds – it's in force for your entire life, as long as you pay premiums. Many agents like to sell it as an investment vehicle, which it's not.
Here are a few things to know about whole life insurance:
It's more expensive than term life insurance
Your beneficiaries receive the death benefits plus accrued cash value upon your passing
A medical exam is usually mandatory
Can be good for estate planning
You can often borrow against the cash value in the policy
Term life vs. whole life is a common debate in the life insurance industry. Whole life insurance has its place but is not necessary for most individuals.
If that describes you, don't give in to pushy sales tactics but go the term life route and receive more coverage, for significantly cheaper.
How to Get the Cheapest Life Insurance
It's possible to save money when buying life insurance, but you must follow a few tips. Below is how to get the best term life insurance rates.
1. Don't Wait
Procrastination does not help when you buy life insurance. With each year you age, you will likely pay more for life insurance. Worse yet, waiting will only lock in a more expensive rate.
2. Get and Stay Healthy
Health plays a direct role in term life insurance rates. This is particularly important if you're overweight or have high blood pressure.
You don't want to put off buying coverage for too long, but if you need to lose 15 or 20 pounds, it may result in substantial savings. If you lose a significant amount of weight after buying coverage, most insurers can reevaluate you at a lower rate.
3. Avoid Tobacco
Life insurance companies hate dealing with tobacco, and it shows in their rates. Most companies charge higher premiums if you partake in any form of tobacco.
If you quit smoking, keep in mind that most insurers require you to be smoke-free for at least one year to offer lower rates. But, like losing weight, insurers will re-rate your policy if you're smoke-free after buying your policy.
4. Shop Independently
Independent shopping is a fantastic way to get the best term life insurance rates. If you buy from a captive agent, they only have access to policies their company sells.
Using a platform like PolicyGenius or Leap Life allow you to compare policies from multiple companies and find the best rate.
5. Tell the Truth
You don't want to lie on a life insurance application. If you pass from a condition you lied about you risk your beneficiaries completely forfeiting their payout.
It's better to make the insurer aware of a condition and pay a higher premium than to put everything at risk.
6. Decide if Skipping an Exam is Worth it
No-exam life insurance policies are one of the easiest ways to buy term life insurance online because you avoid the hassle of going to the doctor.
However, it's common to pay extra for that convenience as the insurer assumes additional risk. This is isn't to say you must avoid no-exam policies, but it pays to be aware of pricing.
7. Buy When Healthy
I'm a procrastinator by nature, but you don't want to procrastinate when buying life insurance. Health plays a significant role in life insurance rates.
For example, if you put off buying life insurance until you're diagnosed with cancer that will significantly impact approval and/or premiums.
8. Bundle When it Makes Sense
Larger insurers offer several types of insurance, such as:
Auto insurance
Casualty and property insurance
Health insurance
Renter's insurance
If you buy multiple types of insurance products, the insurer may provide a discount. This is known as bundling.
Don't overspend on certain products to receive this discount, but if the policy types are competitively priced, you may save money.
9. Buy from a Reputable Insurer
Not every life insurance provider is created equal. Some are better than others, and the best way to differentiate the quality is to learn their ratings. The major life insurance rating agencies are:
Any reputable insurer will tell you their ratings. If they won't, this is a major "red flag" indicating significant problems with the company, including the possibility that they won't pay if you die unexpectedly.
Summary
Life insurance is an important topic we all must consider. Life eventually ends, and you want to ensure your family has financial resources when you're gone. Many of the best life insurance companies make the purchase process simple.
Do your due diligence to find the best available policy to provide the peace of mind your family deserves.
Do you have life insurance? What hesitations do you have in buying life insurance online? When did you buy your first life insurance policy?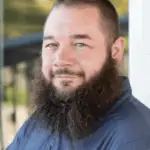 I'm John Schmoll, a former stockbroker, MBA-grad, published finance writer, and founder of Frugal Rules.
As a veteran of the financial services industry, I've worked as a mutual fund administrator, banker, and stockbroker and was Series 7 and 63-licensed, but I left all that behind in 2012 to help people learn how to manage their money.
My goal is to help you gain the knowledge you need to become financially independent with personally-tested financial tools and money-saving solutions.