Let's be real – Valentine's Day is a gal's holiday. Finding perfect last minute valentine gifts for him that are frugal is the trifecta of gift giving; it won't be easy. It's difficult to know what to get the man in your life for the holiday, especially if you've waited until the last minute AND you don't want to spend a bundle of cash.
Sometimes, the hardest part is knowing what to get him. Rest assured, we're here to help. Our guide shares some of the top Valentine gifts for the special man in your life.
Last Minute Valentine Gifts For Him
Are you looking for a last minute Valentine gift for your husband or boyfriend? You can purchase one that won't break the bank.
This post shares a few frugal gift ideas that I've used over the years to find gifts for my husband that he really liked.
Hopefully, these five frugal last minute valentine gifts will help you in your quest to do the same.
1. Pick a Personalized Frugal Accessory or Gadget Gift
Does your man like to play guitar – then look no further for one of your last minute Valentine gifts. Get him guitar picks. If he plays drums, pick up a pair of sticks for him.
Then, personalize them by writing him a special message on the sticks and pics. Is he a bookworm? Look for or make him a bookmark or grab a book light for his paper books or eReader.
You can make a 'Book Lover's' gift package complete with hi liters, candy or nuts to munch on and the aforementioned items, all of which are frugal, fun, easy to find and well-suited for last minute valentine gifts.
The key is to think little, ordinary, and personal. When packaged together and given with a homemade card, your man will see you put time and thought into his Valentine's Day gift, and should feel loved and appreciated, which is ultimately what you're trying to achieve.
2. Amazon Fire TV Stick
Does your man enjoy to watch a show at the end of a long day but hates having a nasty cable bill? This is where the Amazon Fire TV Stick can be one of the great last minute Valentine gifts he'll love.
With the Amazon Fire Stick he can plug it in to your TV and have unlimited access to the Amazon Prime, library.
In addition to that, you can also watch from channels like A&E, the History Channel, HBO Now, and many more.
We've had the Amazon Fire Stick for several years and really enjoy what it offers. If you want to cut the cord completely, you can also buy him a Mohu Leaf 50 to get all your local channels in crystal clear fashion.
3. Give the Gift of Sports
If your man loves sports like mine does, then these two frugal, last minute valentine gifts ideas should do the trick this Valentine's Day. Buy him a subscription to a magazine – either electronic if he has a Kindle, or other e-reader, or paper.
*Related: If you're looking for some ideas for some last minute Valentine gifts for that special woman in your life, you can check out the post here.*
If he likes ESPN, you may even want to get him a subscription to ESPN+. The service doesn't replace having ESPN, but it's a standalone service that offers loads of original content and live sports you may not find elsewhere.
The service is a mere $9.99 per month, has no contract, and offers a discounted price of $99.99 if you subscribe for a year. Read more about the platform in our ESPN+ review.
4. Get Him Something For the Grill

If your husband enjoys grilling as much as mine then anything to use while doing so will be one of the best last minute Valentine gifts you can buy.
I've bought my husband a number of grilling accessories and items in the past and they always go over well.
Grilling might only be considered a summertime activity, but if you have a gas grill then it still works in February.
BBQ sauce is always a popular gift, which is why I've given my husband the Kansas City BBQ set variety pack in the past as he loves it.
Other excellent choices that work well as last minute Valentine gifts are the Cuisinart Grill Kit or the bbq rub kit from Flying Swine for the grill lover in your life.
5. Bake a Cake (or Brownies or Cookies or Candy)
The night before you and your husband or boyfriend are going to celebrate Valentine's Day, turn your kitchen into his personal bakery.
If you like to bake, this is a fun, frugal Valentine's Day gift idea.
If I was going to do this for Mr. Frugal Rules, for example, I would make my killer brownies since they're his favorite desert that I make.
Buy a red or Valentine's Day themed plate, place the brownies, cookies, candy, cupcakes or whatever you decide to bake on the plate, wrap it up and place a bow on top.
If Valentine's Day falls on a week day and you feel comfortable doing it, surprise him at work by dropping the plate and a small note off to him there.
He'll surely be the envy of his co-workers and you will have accomplished your goal of giving him some satisfying last minute valentine gifts!
Another option is to pair this sweet treat with a gift card from his favorite store so he can purchase a little something for himself.
Gift Card Outlets is a good choice for this as they sell discounted gift cards.
Summary
Frugal and cheap are two different sentiments. Frugal gifts pack value for their cost; cheap Valentine's Day gifts are just, well…cheap.
You know the difference. Look for a good deal, not necessarily a cheap product.
Remember that the goal of Valentine's Day gift giving is to make the man in your life feel loved.
Valentine's Day is a special day (albeit probably contrived by the greeting card industry to make billions off us each year) that we get to show that special someone in our lives just how much we love them.
Take advantage of it as an opportunity to remind yourself, and him, what you love, appreciate, respect, and admire about him.
What's are some of the best last minute valentine gifts you've given the man in your life?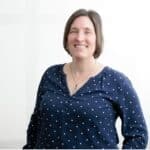 I'm Nicole Schmoll – a master's-educated professional writer, mompreneur, and co-founder of Frugal Rules.
As a freelance copywriter in Omaha, I still believe that writing is an artistic expression. Every time I strike the keys, I intend to evoke a response from my listeners. I left my full-time career as a senior copywriter for an insurance agency to start my own freelance writing business.
I love watching and writing about TV (and how to stream it!)