As a former stockbroker I still forget when exchanges are open. They don't always follow bank holidays, so it's easy to get confused about whether or not the stock market is open for business.
Read our guide to see if the stock market is open today, and find out when it's closed for business.
Stock Market Holidays
The stock market holidays are closely tied to banking holidays. However, they don't always mirror each other.
The New York Stock Exchange (NYSE) and the NASDAQ operate on a similar holiday schedule to most banks. But, they don't operate the same.
Just because you learn that banks are closed doesn't always mean the stock exchanges are closed for trading.
Here are the observed stock market holidays when trading is not available:
New Year's Day – Always January 1
Martin Luther King Jr Day – Third Monday of January
Washington's Birthday/President's Day – Third Monday of February
Good Friday – Friday before Easter Sunday
Memorial Day – Last Monday in May
Independence Day – Always July 4
Labor Day – First Monday in September
Thanksgiving Day – Fourth Thursday of November
Christmas Day – December 25
The exchanges do not observe Columbus/Indigenous Peoples Day or Veterans Day, and they add Good Friday.
It's also important to note the stock market closes at 1:00 p.m. EST on the following days:
The day before Independence Day
Black Friday
Christmas Eve
For the sake of ease, reference the list of stock exchange holidays below. It goes out to 2026.
| Stock Market Holiday | 2023 | 2024 | 2025 | 2026 |
| --- | --- | --- | --- | --- |
| New Year's Day | Jan. 1 | Jan. 1 | Jan. 1 | Jan. 1 |
| MLK Jr. Birthday | Jan. 16 | Jan. 15 | Jan. 20 | Jan. 19 |
| Washington's Birthday | Feb. 20 | Feb. 19 | Feb. 17 | Feb. 16 |
| Good Friday | Apr. 7 | Mar. 29 | Apr. 18 | Apr. 3 |
| Memorial Day | May. 29 | May 27 | May 26 | May 25 |
| Independence Day | Jul. 4 | Jul. 4 | Jul. 4 | Jul. 4 |
| Labor Day | Sept. 4 | Sept. 2 | Sept. 1 | Sept. 7 |
| Thanksgiving Day | Nov. 23 | Nov. 28 | Nov. 27 | Nov. 26 |
| Christmas Day | Dec. 25 | Dec. 25 | Dec. 25 | Dec. 25 |
If you place trades with an online broker on one of these holidays, they'll seek execution the following business day.
It might be wise to use a limit order when placing trades outside of normal hours to protect yourself in the event of wild swings in after-hours trading.
Additionally, some brokerages might have different rules for placing trades when the market is not open. It's best to ask before placing trades outside of normal hours.
Bond Markets
Bond traders follow a different holiday schedule than stock traders.
They adhere to the guidelines established by the Securities Industry and Financial Markets Association (SIMFA), a group that represents securities and asset management firms.
Start Saving Today With Only $100!
CIT Bank
pays 1.55% interest on your money market balance, which is 3 times more than the national average, and charges no fees, which helps you save more money faster.
Enjoy quick and easy access to your money, which is FDIC insured up to $250K, with this solid way to start saving!
Bond markets observe the nine holidays of the stock exchanges, plus Columbus/Indigenous Peoples Day and Veterans Day.
Additionally, bond markets close early on six different days:
Thursday before Good Friday
The Friday before Memorial Day
The day before Independence Day is observed
Black Friday
Christmas Eve
New Year's Eve
Bond traders stop working at 2:00 p.m. EST on each of the above days.
Stock Market Hours
Unlike banks, the stock market follows the same schedule. The exchanges make it relatively simple to know when they're open for trading.
Here are the trading hours of all U.S.-based major stock exchanges:
Monday – Friday – 9:30 a.m. – 4:00 p.m. EST
The are extended trading hours, for those inclined to trade outside the normal session. Those hours are:
Pre-market trading – 4:00 – 9:30 a.m. EST
After-hours trading – 4:00 – 8:00 p.m. EST
Most investors don't deal with extended hours trading as it tends to have increased volatility. There are no trading hours for stocks on the weekends, it's only available Monday through Friday.
Bottom Line
The stock exchange keeps fairly standard hours. They are helpful to know, especially if you actively trade stocks.
If you don't actively trade, holiday closures and hours of operation won't impact you much.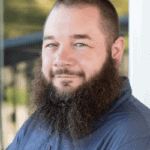 I'm John Schmoll, a former stockbroker, MBA-grad, published finance writer, and founder of Frugal Rules.
As a veteran of the financial services industry, I've worked as a mutual fund administrator, banker, and stockbroker and was Series 7 and 63-licensed, but I left all that behind in 2012 to help people learn how to manage their money.
My goal is to help you gain the knowledge you need to become financially independent with personally-tested financial tools and money-saving solutions.