It's hard to believe, but Mother's Day is only several weeks away. If you act now then you don't have to worry about shopping for last minute Mother's Day gifts a few days before the big day. I believe we should show mothers we love and appreciate them every day because they serve our families and societies in so many important ways.
Nonetheless, the opportunity is an opportunity to do something a little extra special to show mom that you love her. Even with that intention though, it never fails for many of us that we're trying to think up Mother's Day gift ideas and the well is dry so to speak.
Top Mother's Day Gift Ideas For 2023
The National Retail Foundation (NRF) reports Americans will spend over $35 billion on gifts in 2023 – or close to $275 per mom. That's more than we spend – but we budget for what we do spend.
If you wait until the last minute, you'll face a challenge in not overspending.
With that in mind, this post shares some of my favorite gift ideas that won't break the bank. The list is not exhaustive in nature, but meant to get the mental juices flowing.
Related: If you're looking for other Mother's Day gift ideas check out 5 Mother's Day Gifts Any Mom Will Love
Think Outside the Box
Without a doubt, buying your Mom flowers or candy is a common gift. Many women love receiving flowers or candy as gifts and if you're in a pinch for last minute Mother's Day gifts, either one will do the trick.
However, what thought or time (other than the act of buying the gift) does buying such a gift take?
Is there something specific your mom loves that she does not get to do that often? That is a terrific place to start. My wife loves going to the botanical gardens here in Omaha.
However, we don't have a membership and even when we did we lacked the time to really go and allow her to enjoy it.
In order to rectify that, we take her as a family on Mother's Day as they serve a nice brunch and the cost of the brunch covers admission.
We usually spend several hours there and she enjoys it immensely.
If that is not your mom's thing, then maybe it's candy from Amazon or lotion from The Body Shop. Try finding a local winery/chocolate facility that offers tours and I am confident it'll be a hit with the Mom in your life.
Another option to consider is buying a Kindle Fire for your mom if she enjoys reading or you're looking for a cheaper, yet still quality tablet option.
Amazon is my go-to source for last minute Mother's Day gifts as you can use your Amazon Prime membership and have a gift delivered to your home in two days or less.
Give Mom the Day Off
I've written about giving your wife the day off before, and the same idea still applies in the case of last minute gift ideas. This can be as simple as getting her a massage to setting up a lunch/coffee date with some of her friends to simply enjoy herself.
If you're at wit's end of what to set up for her then you can always ask your mom or wife what she would like to do for that day.
She might surprise you by asking for something very simple or just a carefree day to do whatever she wants.
In the event of that happening, I always like to buy a gift card from GiftCertificates.com for my wife at the very least, to one of her favorite stores so she can go buy something she'd like to have for herself.
Many daily deal sites, like Groupon, also take advantage of those looking for Mother's Day gifts and offer specials the weeks running up to May 9, so be on the look out for those if you're needing some help.
If your Mom cooks, then one of the best gifts to give is to make her a nice dinner so she does not have to cook dinner, but can take it easy that night.
Put Mom at the Top of the List
I think part of the hoopla surrounding Mother's Day is that the greeting card industry has helped build up the expectations game.
Don't just follow the standard, but take time to think about your Mom or wife and listen and look for what she really wants.
Do you have a "honey-do" list that she's been adding things to? If so, look for a few things you can accomplish during the week of Mother's Day.
Another idea is to write your own personal card as opposed to spending money on a mass produced one.
A variety of online sites including traditional card-makers like Hallmark can help you do this or you can really spend some time and write out a note or a poem for her to tell her how much you appreciate her.
Not only does this show her that you love her, but it also shows that you took the time to tell her so in your own way as opposed to giving in to the craze of shopping for last minute Mother's Day gifts.
Memorable Gifts
Last minute Mother's Day gifts do not have to cost an arm and a leg to be special. As my wife likes to say, pricey does not mean the gift is priceless.
I remember when I was growing up, my Mom always loved presents that I made for her myself.
I like to encourage that in our children as they get a kick out of making something for their mom and my wife loves receiving them.
If you're looking for last minute Mother's Day gifts, then think about having your children make mom something special (if you're married and have kids) or take the time to come up with something special that your mom will cherish for years to come. After all, it really should come down to that and not the amount of money spent on the gift.
Bottom Line
While it is a greeting card holiday, most moms love receiving a gift for Mother's Day. Get creative and personalize the gift so it's something they'll enjoy.
If my wife is any indication she just wants to spend time with the children on the day, and any gift is just icing on the cake.
How much do you budget for gifts for Mother's Day?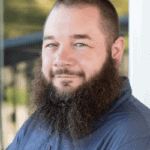 I'm John Schmoll, a former stockbroker, MBA-grad, published finance writer, and founder of Frugal Rules.
As a veteran of the financial services industry, I've worked as a mutual fund administrator, banker, and stockbroker and was Series 7 and 63-licensed, but I left all that behind in 2012 to help people learn how to manage their money.
My goal is to help you gain the knowledge you need to become financially independent with personally-tested financial tools and money-saving solutions.