The following is a contribution from our friends at Money Saving Pro.
It's 2018, and you're in desperate need of a new phone. Unfortunately, a new flagship phone, like the Samsung Galaxy S9 Plus or the iPhone X, may cost around $1,000, which is becoming the norm. The MSRP values of cell phones are steadily climbing, and they, alongside ongoing cell phone plans, are wreaking havoc on your wallet.
Therefore, you should consider gently-used phones, which are sold at far more affordable prices. After all, according to CounterPoint Research, the global used phone market has grown exponentially to 140 million units in 2017, a 13 percent increase year-over-year.
Because used, refurbished cell phones are so much cheaper compared to their fresh, new counterparts, their adoption rates continue to grow globally.
Where to Buy a Used Smartphone
You'll find the top five best sites for buying a used phone below:
1. Decluttr
At the top of the list is Decluttr and for good reason. You'll typically pay more for a used phone on Decluttr than what you'd typically pay for on eBay or Amazon, but the price you pay is still less than what you'd pay for a new phone. Additionally, Decluttr's benefits are worth the extra fees.
With Decluttr, you'll have access to free, tracked shipping, 14-day returns, 12 months limited warranty, and guaranteed refurbished quality on all used cell phones. The same goes on all other devices sold on Decluttr.
2. eBay
EBay allows you to bid or outright purchase a used phone at affordable prices, but before you buy a phone, be sure to follow the site's guidelines, review the phone listings, inspect photos, and read reviews, as the marketplace can be tricky to wade through.
You can read our guide the best online selling sites like eBay to find a reliable used phone.
3. Amazon
You can purchase phones either straight from the manufacturer or from local sellers with Amazon. All used phones purchased directly from Amazon are certified and backed by a 90-day warranty, but phones purchased from other sellers through Amazon will have warranties that vary by seller.
4. Swappa
Swappa is a peer-to-peer type of marketplace that only features gently-used phones. Furthermore, you're cutting out the middleman, so you'll be able to find very budget-friendly phones.
You may have to pay a flat fee when you purchase a phone, which can range between $0 and $50, depending on the phone's price.
5. Gazelle
Gazelle is a well-known brand and one of the leading "reCommerce" sites. The company purchases used phones and tablets then inspects, certifies, and resells the products back to the consumer at difficult-to-beat prices.
Quality control with Gazelle is top-notch – each item sold by Gazelle has passed a 30-point quality inspection process, but if you're unhappy with the product for any reason, you'll be able to take advantage of the company's 30-day risk-free guarantee.
Compare Used Phone Prices to Maximize Your Savings
These sites are all fantastic options, but to save time shopping around for the best price, MoneySavingPro has created this handy used phone price comparison tool.
You can compare live prices on refurbished phones from several sellers. They will also help you get the most cash for your old phone.
The Key Benefits of Buying Used
There are many advantages of purchasing a used phone, including:
1. You'll Save a Lot of Money
If you find a flagship phone too expensive, then have no fear, as you can purchase a used cell phone for up to 50 percent less than what a new phone would cost. Let's do a quick comparison between some new and used prices of phones.
Using Decluttr, and at the time of this writing, a 32GB unlocked iPhone 7, brand new, is $549.00. An unlocked, refurbished 32GB iPhone 7 in pristine condition is only $429.99.
What of other phones? Well:
Samsung Galaxy S7 edge, 32GB: $569.99 new, $269.99 used (very good condition)
Samsung Galaxy S6 edge, 32GB: $399.95 new, $209.99 used (very good condition)
Samsung Galaxy S8, 64GB: $696.00 new, $469.99 used (very good condition)
The best part is that the differences between recent Samsung Galaxy phones and iPhones are minuscule – featuring not-so-significant changes in design and little improvements in specifications.
2. You're Doing Your Part to Help the Environment
You're doing the world a favor when you purchase a used phone. You're reusing older phones that would otherwise be dumped into landfills.
The lithium-ion batteries found in smartphones can be very detrimental to the environment. Buying a used cell phone ensures less waste being thrown into landfills.
3. You May Have Greater Peace of Mind
You could feel better carrying around a used phone, as you paid less for a used phone. Still, you should make sure that you have your phone in a case.
Used phones are great buys for children, who are more likely to cause technological accidents.
What to Consider When Buying a Used Cell Phone
So, what should you look for in a phone before you buy it?
1. Price
In order to save the most amount of money possible, you'll need to compare prices between used phones among various sellers.
2. Condition
Is the phone in poor condition? How about good, very good, or pristine? Phones in poor condition are typically scratched or cracked, phones in good condition have obvious signs of wear and tear, phones in very good condition have minor signs of wear and tear, and phones in pristine condition are like new.
Always make sure to review photos, descriptions, and any certification that comes with the phone, so that you'll know exactly what you're buying.
3. Warranty
All used phones should include warranties. Be sure to take a moment and check the details of the warranty offered by the seller or manufacturer.
4. Locking
Is the phone locked or unlocked? If the phone is locked, then you would have to do some work to unlock the phone, like calling the carrier the phone belongs to in order to unlock it.
You'll have more flexibility, however, if you select an unlocked phone.
Bottom Line
Put simply, new smartphones are increasing in price. It is no coincidence that the used phone market has also been growing exponentially, as used phones offer a variety of benefits: you can save a lot of cash and help the environment.
There are plenty of sites that sell used phones, with the top sites being Decluttr, Gazelle, eBay, Amazon, Swappa, but before you find your phone, you should consider comparing prices, inspect the phone's condition, check the warranty, and see whether the phone is locked.
How much did you spend on your last smartphone? Where do you buy your used phones? How much do you spend on your monthly cell phone bill?
Michelle McLean is a finance writer for MoneySavingPro.com. She has over five years' experience in journalism and freelance writing but has over a year's experience in helping consumers save money on cell phone, internet, and cable bills.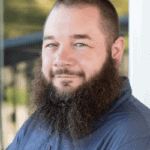 I'm John Schmoll, a former stockbroker, MBA-grad, published finance writer, and founder of Frugal Rules.
As a veteran of the financial services industry, I've worked as a mutual fund administrator, banker, and stockbroker and was Series 7 and 63-licensed, but I left all that behind in 2012 to help people learn how to manage their money.
My goal is to help you gain the knowledge you need to become financially independent with personally-tested financial tools and money-saving solutions.