"What investment tools should I use?" This was a common question I heard in my former stockbroker job. The question makes sense on many levels. We don't champion financial literacy in our society, especially investing. Thus, individuals look for investing tools so they can learn to invest and start planning for the future. It's my belief that investment tools can help individuals become familiar with investing and begin to think through what that will look like for them.
There is one problem. There are many investing tools to choose from. Some work great, while others are more cumbersome to work through and understand. That also doesn't touch the ones that charge you to use them. With that in mind, I've come up with a list of some of my favorite (and free) investment tools. I've used each one of them extensively. While each has its own learning curve, I believe each of the tools are relatively user friendly.
Should I Really Be Using Investment Tools?
Let me take a step back and discuss why you should use a free investing tool. There are many investment options to choose from, such as:
The above list only scratches the surface. This can overwhelm new investors which can cause them not to act. That's the last thing we want. Investment tools help mitigate that overwhelming feeling. These tools can help investors learn the basics of each and what role they may play in their overall investment portfolio. T
he ability to make an informed decision helps newer investors build confidence and, as a result, drive them to focus on investing for their future.
I do also want to point out that beyond the investment tools I mention below to not overlook tools provided by your 401(k) provider or your online brokerage. In many cases, both offer access to free investment tools, education and courses. By all means, take advantage of these as they're there for you to use.
If you've not started investing yet. make sure to check out the best online brokerages page I have on the site to give you an idea of the options available. With that out of the way, let's move on to the free investment tools.
Yahoo Finance
Yahoo Finance is by far one of my favorite investment tools. Yahoo Finance is considered by many to be the king of the investment information world. You can get things as simple as up-to-date stock market quotes, but you can also do in depth company research, find contact information for a company as well as analyst ratings.
The other nice thing about Yahoo Finance is they have news stories, personal finance topics as well as access to anything Yahoo offers. Being in the investment industry myself, it's a site that's well respected and one that many use to get information. I love it so much that it's usually one of the first sites I go to in the morning to see what's going on in the stock market.
Morningstar
The next investment tool powerhouse that I frequent is Morningstar. While Morningstar is known for analyzing mutual funds, they actually cover pretty much any type of investment vehicle you can imagine. The great thing about Morningstar is the wealth of information they offer on mutual fund offerings.
They provide the ins and outs of a mutual fund so you can buy into a fund with confidence. They detail what the mutual fund holds, how much it costs to own the fund and the risk associated with each fund. This can be particularly helpful information if you're looking at the investment choices in your 401(k) and you need to know what funds would be best for your money.
I will add that Morningstar does have a premium service that offers quite a bit more information and educational tools. I have used the premium platform on occasion, though the free offering is robust enough to help most.
Personal Capital
Personal Capital is my newest favorite investment tool. Personal Capital does much more than investing. In fact, many think of Personal Capital as Mint with investing thrown in. Personal Capital allows you to do a variety of things, from tracking your expenses, link up all of your financial accounts and monitor your net worth. This is all in addition to the investing component they provide.
When it comes to investing, the goal of Personal Capital is to help investors lower their expenses and analyze investments against their benchmarks. The point is to allow investors to make more informed decisions and save money.
In essence, Personal Capital provides a free portfolio review for those who sync up their investment accounts to their platform. Personally speaking, we use Personal Capital to track our spending as well as our investments to make sure they're on track.
If you'd like a more in-depth review of Personal Capital, check out my Personal Capital review.
Finviz
Another investment tool I've discovered recently is FinViz. As someone who loves being in the stock market I need to be able to narrow down the available options and find what might be a good fit for me. My favorite part of Finviz is the screener section. You can punch in exactly what types of things you're looking for in a stock and it will spit out investments that meet the selected criteria.
To be fair, some online brokerages do offer similar screeners, but I like Finviz because I can go straight there and drill down further to get insight that I might not find at some brokerages. I also like to use FinViz because there is no account to log into such as with an online brokerage account. So, if I'm in a rush I can get the information I need in a timely manner.
Bottom Line
Investing in the stock market overwhelms many, leading to inaction. If you use any of the above tools you can level the playing field and have the confidence necessary to grow in your investing knowledge.
Have you used any of these tools, or are there other investment tools you like?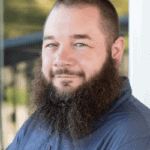 I'm John Schmoll, a former stockbroker, MBA-grad, published finance writer, and founder of Frugal Rules.
As a veteran of the financial services industry, I've worked as a mutual fund administrator, banker, and stockbroker and was Series 7 and 63-licensed, but I left all that behind in 2012 to help people learn how to manage their money.
My goal is to help you gain the knowledge you need to become financially independent with personally-tested financial tools and money-saving solutions.