It's no doubt that cars are expensive. This makes buying a car with cash exceedingly difficult. Most people finance the purchase, but that's not always the wisest choice. Read on to learn how to buy a car with cash without a hassle.
How to Buy A Car With Cash
Making a large purchase is not impossible, but it does take work. My wife and I didn't finance our last car purchase and know you can, too.
*Deal of the day: Earn 4.65 percent (11x the current national average) on your cash with CIT Bank's Savings Connect account. Start with $100, and electronically deposit at least $200 a month to earn this rate! All deposits are FDIC insured up to the $250,000 per depositor maximum.
Here are the steps you need to follow if you're considering paying cash for a car.
1. Save Your Money
This is an obvious first step. Regardless of whether you want to buy a cheap used car for cash, or are planning to spend $20,000, you need to save money.
You want to regularly save money and set it aside in a savings account. CIT Bank is a terrific option for a money market account that lets you automate your savings and move towards being a cash buyer.
You only need a minimum balance of $100, and they're currently paying 1.55 percent. It operates similar to a savings account and has the same FDIC protection.
You want to save money each week, bi-weekly, or monthly. Begin to track your spending, if necessary, to identify additional savings opportunities.
If you can commit to saving at least $200 per month, via electronic transfer, you can earn 4.65 percent interest in their Savings Connect account option.
You can also consider a side hustle, like delivering food for DoorDash, to increase savings as DoorDash driver pay varies depending on numerous factors, including tips and you can work on your own schedule.
It doesn't matter if you want to buy a $2,000 or $20,000 used car, saving prior is essential to purchasing a car with cash.
Benefits
Logo
CIT Bank - start your emergency fund
$100 minimum deposit requirement

Open a high yield savings account or money market with $100!

2. Find the Car You Want
Researching the kind of automobile you want is a good idea, regardless of whether or not you finance. This helps you determine your savings goal.
It also helps you learn which cars are reliable and ones you want to avoid.
Edmunds.com is a terrific resource to research cars for pricing. Consumer Reports is excellent for researching reliable cars you might want to purchase.
You want to consider the following as you research:
Do you want a new or used car?
What models do you want?
What are the must have features?
Use the above to guide your research and determine how much you need to buy a reliable car with cash.
3. Learn How to Negotiate Effectively
Congrats! You have money saved and have identified the car you want to purchase. Now it's time to determine where to buy it and how to get the best price.
Negotiation is key, even when buying affordable used cars, and many people let it overwhelm them. Don't let it hold you back as it can save you a significant amount of money.
How you negotiate will depend on where you are buying the car.
Buying From A Dealer
When you buy a car with cash you may be tempted to tell this to the salesperson before agreeing to a price. Don't do this!
You want to keep the financing discussions purposely vague to only deal with the purchase price. This gives you the power as it does not fully inform the salesperson about your financial situation.
If the rep pushes the discussion let them know you have financing lined up, but will be open to listen to offers with the finance department.
*Related: Need to save money on tires? Check out our guide on best places to buy tires and save big money.*
Determine a fair price for the car you want, then work with the sales rep to get the car as close to that as possible. Once you agree on a price, they will have you visit the financing department.
That's when you inform them of your plan to pay with cash.
Buying From A Private Seller
If you have much experience buying cars for cash, you know most private seller car purchases are done without financing.
This simplifies the negotiation process, especially if neither party has a lot of experience negotiating car prices.
Arm yourself with the same knowledge as if you were buying from a dealer and work amicably with the person. If they're motivated to sell the car, and you offer a fair price, you're likely to be successful.
4. Take The Car to A Mechanic
You want to ensure any car you purchase is reliable. This is particularly important if you're trying to buy a used car with cash.
It's not always wise to trust a service department, so you want to ask the car dealership if you can take the automobile to an independent mechanic to look at it.
This is a reasonable request that they should be willing to accommodate.
Most mechanics charge $75 to $100 for this service. If they determine it's reliable you're good to purchase it.
This process may be more difficult when purchasing from a private seller. If they're unwilling, you can ask for past service records and even ask for a CARFAX report if that would help you feel better.
5. Pay With A Cashier's Check
When buying a car with cash from a dealer, you want to pay with a cashier's check. Before you go to the dealer to purchase the car you want to stop at your bank and purchase a cashier's check for the amount necessary.
Expect a small fee to purchase a cashier's check. Most banks charge around $10 or $15 for the service.
You can attempt to pay via credit card at the dealership, but most dealers cap it at a maximum of $3,000.
If you're purchasing a car from a private party you also want a cashier's check as bringing cash can be a safety issue.
Do Car Dealers Accept Cash?
Most car dealers will not accept cash or personal checks. Most require some form of guaranteed funds.
A cashier's check is the best way to purchase an automobile with cash.
Can You Pay For A Car In Cash?
It's generally not possible to purchase a car with actual cash. Buyers need to purchase with some combination of credit card or cashier's check.
Advantages to Buying A Car with Cash
I hate car payments. Beyond that, there are several benefits to purchasing a car with cash. Those include:
Spending less money
No auto loan
Fighting depreciation
No interest payments
You don't eat away your monthly income with payments
Paying cash for a car vs. financing is a common debate within personal finance. Interest rates are usually low, if you have good credit, but having a payment also reduces your monthly income.
It also potentially saves you thousands of dollars in interest over the life of a loan.
When you buy a car with cash, you have more power at the dealership. It allows you to walk away if you don't need the car since you're not depending on their financing.
Disadvantages to Paying Cash for Cars
Not everyone can amass enough cash to avoid financing a car. Here are some common disadvantages to buying a car with no financing:
It can take substantial time to grow the cash to buy a car
Not having a car loan may hurt your credit as credit scores like it when you have a diverse profile
Depleting cash reserves
Less ability to negotiate
You could earn more by investing the cash instead of financing the car
Financing vs. paying cash is a challenge for many people. It can be difficult to save enough money to buy a car outright, but financing gives us the idea we can purchase whatever we want.
While true, that can negatively impact your financial livelihood if you finance for too long.
Do You Need Credit?
A common misconception is that the dealer will need to run your credit report if you're not financing it through them. The dealer may say they need to do it to be compliant with the Patriot Act.
That is not the case; they often do it to try and use it to market their financing to you. If you're paying with more than $10,000 in cash, they do need to have you fill out paperwork.
The government requires it to ensure you clear the terrorist watchlist, but that does not include running a credit report.
Summary
Purchasing a car is a major expense. Regardless of whether you buy used or new, it's going to be costly. Car payments also severely restrict a monthly budget. With some effort, you can buy a car with cash and save money on interest.
What's the worst car payment you've had? Why do you think so many give into the belief that you must have a car payment?
*Earning more on certain types of orders (ex. alcohol): Earn more per order as compared to restaurant orders. Actual earnings may differ and depend on factors like number of deliveries you accept and complete, time of day, location, and any costs. Hourly pay is calculated using average Dasher payouts while on a delivery (from the time you accept an order until the time you drop it off) over a 90 day period and includes compensation from tips, peak pay, and other incentives.
*Get paid instantly (DasherDirect): Subject to approval
*Cash out daily (Fast Pay): Fees apply
*Start Dashing today: Subject to background check and availability
*Dash anytime: Subject to availability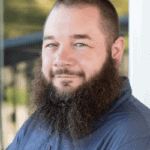 I'm John Schmoll, a former stockbroker, MBA-grad, published finance writer, and founder of Frugal Rules.
As a veteran of the financial services industry, I've worked as a mutual fund administrator, banker, and stockbroker and was Series 7 and 63-licensed, but I left all that behind in 2012 to help people learn how to manage their money.
My goal is to help you gain the knowledge you need to become financially independent with personally-tested financial tools and money-saving solutions.