How Saying 'Yes' Changed My Life
Posted on June 15, 2015 by Tonya Stumphauzer in
Lifestyle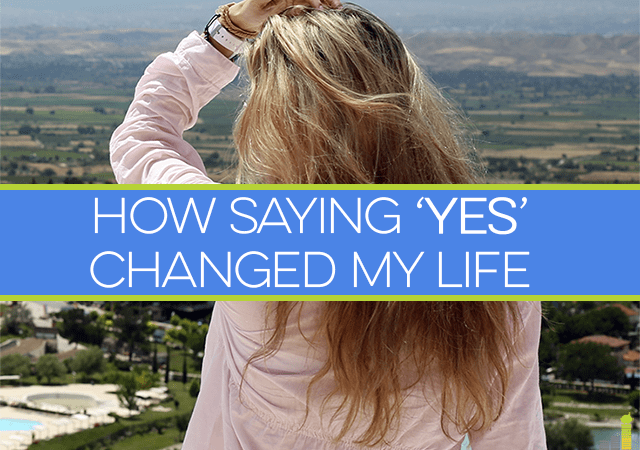 I'm writing this from the 6th floor of the dingy Whisky Pete's Hotel in Primm, Nevada. What? You've never heard of it before? Unless you've made the drive at least once between Los Angeles and Las Vegas, my guess is you never have. I know I didn't until two nights before I left when, after I got news that the place I would be staying at in St. George, Utah was booked, I looked for things to do and places to stay between here and Utah, because I still wanted to leave Thursday instead of Friday.
Lo and behold Primm came up in an internet search, as basically the "poor man's Vegas." They weren't kidding. It smells like an ashtray, and I've never seen more old people in wheelchairs, smoking, while still hooked up to oxygen tanks. But hey, it was $28 for a night so…
Little word, Lots of power
So what's the point of this trip and staying in a dingy, ashtray-smelling hotel? It's because late last year I made a point of stepping outside of my comfort zone and saying "yes" to things I normally wouldn't. In this trip I'm taking my series Real Money Stories on the road and shooting a piece in Utah. Normally the thought of road-tripping by myself would be a drag, but I'm really enjoying it.
I used to stay home a lot watching every single penny that left my wallet, and would wait around for work to come to me. Yes, I was applying for jobs and searching for projects and clients, but I was doing the bare minimum. And it showed in my income last year.
So I decided enough was enough. I took the bull by the horns and started creating my own opportunities. I bought a camera and started producing my own material that no one paid me to do. I wrote scripts, started acting in videos, played the ukulele and even wrote my own silly song, and I went on a road trip and even camped. Did I mention I hate camping?
I did this with the faith that if I kept saying yes…yes to myself, and yes to opportunities outside of my comfort zone, that somehow it would pay off.
Saying 'Yes' Changed My Life
I wish I had time to write all the ways that it has paid off, but this post would be incredibly long. So you will have to trust me when I say that it has, and keeps paying off in ways I could have never imagined.
Does that mean you will never fail or have major stumbling blocks if you try something new? Hell no! My iPhone got killed in Utah, my crowdfunding campaign was a major fail, and on this trip I have already cracked a windshield because there was loose gravel on a lonely desolate road going deep into the Mojave Desert . By. Myself.
But those are the experiences that make for great stories, and great memories.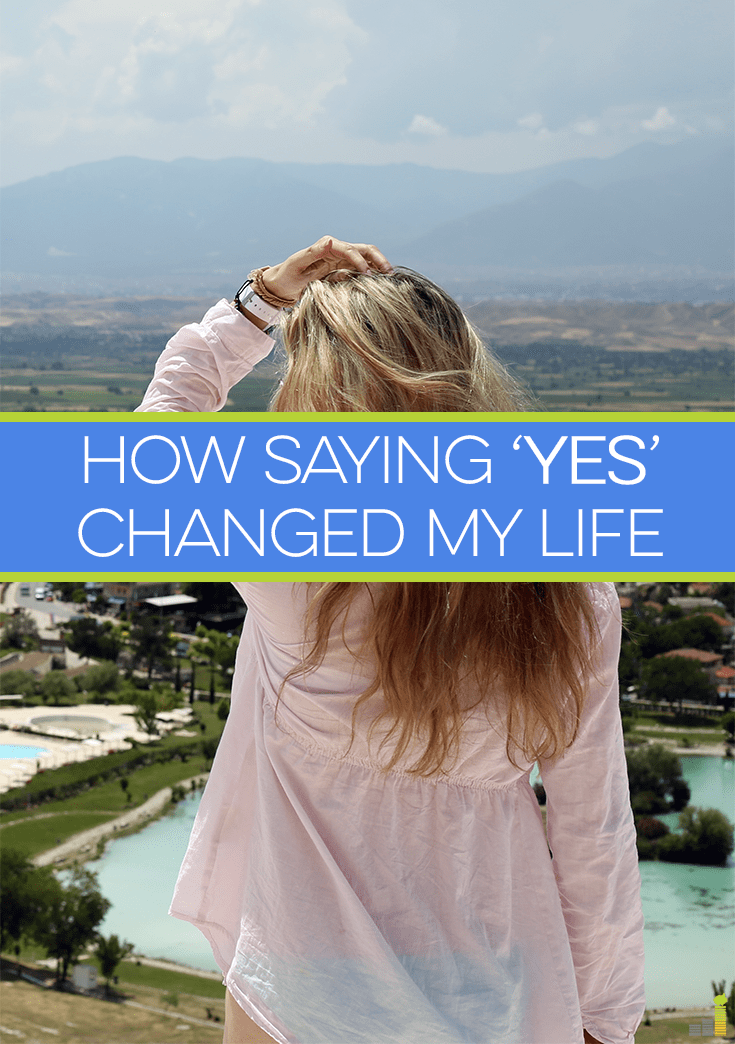 Why saying 'No' matters too
Just as much as I've been saying "yes" this year, I've also been saying "no" more often as well. To be honest, it's still a work in progress, but I'm especially careful taking on commitments these days, at least without giving it much more thought.
While I've gotten really good at saying "no" to spontaneous purchases, I wasn't the same way with projects, side hustles, parties, etc. Now at the very least I say, "I'll give it some thought and get back to you," but even with saying that there was some guilt.
I realize though as I get older, that guilt is unnecessary, and it's time to let it go. As wonderful as money is, not all jobs are created equal. And sometimes your time is more precious than anything else.
How are you with the words 'yes' and 'no' in your life? Which of the two words do you need to be saying more often? When did you say 'yes' to something that you originally would have said 'no' to? How did it turn out? What did you learn in the process?
The following two tabs change content below.
Latest posts by Tonya Stumphauzer (see all)