Reflections on 4 Years of Working for Myself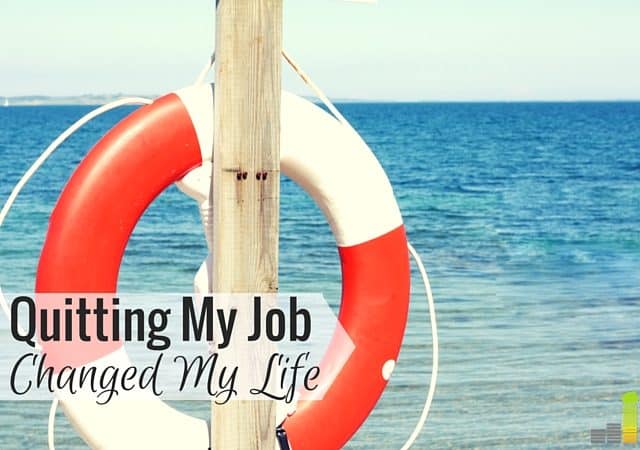 Four years in, I can say with confidence that quitting my job changed my life for the better. I'm a doubter by nature. I see what others are doing, the successes they have and think it's not possible for me to experience something similar. Those were the voices that were going through my mind for years.
I knew I wanted to work for myself. I knew there was something beyond the fabric prison of a cubicle. I was tired of sitting under the glow of fluorescent lights feeling like I was going nowhere.
Not only did I deserve more, but more importantly, my family deserved so much more. After having hit what felt like every brick wall the corporate world could throw at me, I decided to change the story and chart my own course.
Freedom is Intoxicating
As I sit here typing this I'm watching my young children color and play in the backyard. I'm sitting on our deck enjoying the sun-filled day. Later today I'm going to go pick up a craft beer I've been waiting to come in to our local bottle shop. Tomorrow we get to go take a day trip as a family.
Those were not things I was able to do while in the corporate world. I know they may seem trivial, but to me it's about freedom and getting to do what I want in a day and not what's going to make some company more money on my back.
That simply is not for me.
We're accustomed to accepting that we get two weeks vacation in our society, if we're lucky. You have to fit life and all that it throws at you in that 80 hours per year. That simply is not enough time.
As the Steve Miller lyric goes in Fly Like an Eagle, "Time keeps on slippin', slippin', slippin' into the future." Time simply goes by too fast and I want the freedom to take back as much of it as possible to spend with my family and friends.
If we're not doing that, then what's the point?
Freedom isn't simply about choosing what to do with your time. It's also about what kind of work you do. Working for yourself opens up the ability to work on what you want with the partners of your choice. Anyone who is an entrepreneur will tell you that is one of the best things about working for yourself.
You get to pick and choose what you work on, assuming you can pay your bills of course. Coming from a job that compromised my morals, that's not something I'm willing to give up.
Freedom Can Be Deadly
Freedom has a flip side. When you're free to do what you want, you can choose to do too much. Like a sugar crazed kid unable to put down that candy, it's easy to over consume.
I know I'm guilty of it. You want to make more and more work equals more money. Working for yourself shouldn't be about killing yourself, but finding a balance so you can enjoy the fruits of your freedom.
Quitting My Job Changed My Life
I heard it all when I quit my job. Friends and family members thought I was nuts. Here I was with three young kids, with a "good" job and decent benefits and I was snubbing my nose at the establishment to go it solo. Hell, I'd be lying if I didn't say I was repeating some of those criticisms in my mind.
However, I firmly believe that we can only judge someone if we're in their shoes. I knew there was something more out there. I knew that if my wife and I gave it our all that we'd make it big.
It wasn't that way in the beginning. She was writing for content mills. I wrote for free – all as a way to get noticed and grow our business. Something happened over that time.
We built something, from the ground up, and succeeded beyond my wildest dreams. We've been able to significantly increase our income over a few short years.
It wasn't easy. We busted our tails to do that, but it's something we created and can't be taken away from us. Of course, this could mean we could blow up our lifestyle and freely spend. Yes, there are a couple of things we've increased in spending – but only things that bring us value. To do otherwise would be a waste of our hard work.
Instead, we're saving like crazy for retirement, saving for our children's college and working to pay off our mortgage in ten years or less. The ultimate goal is freedom, not gluttony and slavery to the commercialist mindset.
More Are Killing the Status Quo
This isn't to say that we're going to become a nation led by the self-employed, because we won't. I've talked about this before, but Pew Research Center reports that 30 percent of the workforce works for themselves or for someone who does.
I love this and believe it will grow in future years. As we move away from corporations doing less for us – fewer offering real retirement plans, fewer subsidizing health care plans like in the past, etc. we're going to see more people take a chance on themselves. Which, in my opinion, is what it really comes down to in many cases – taking that chance and believing in your ability.
Opportunity is out there for the taking and if you put in the work it is possible to break free of the status quo and build something for yourself.
This isn't to say that all will see success, because they won't and many do fail. Working for yourself is hard. It can take significant time to build traction. You don't have the framework of a larger entity supporting you. However, as more look outside the confines of tradition and change their paradigm, more will take that plunge and see success.
You're Only As Good as Your Team
In most professional roles you're a part of a team. In very few circumstances do you have a choice of who is on that team. That's both good and bad. One of the things I've come to appreciate in running our business is the ability to build the kind of team we want.
I wouldn't have it any other way and, ultimately, being a team helps us achieve the kind of balance we seek. However, the key player in that team, and the one that drives it is my beautiful wife.
The creativity and determination she displays is the engine of our business and, quite honestly, I wouldn't want to do it with anyone else. That aside, if you're seeking to become an entrepreneur or grow your small business, don't take lightly the task of who you choose to be on your team.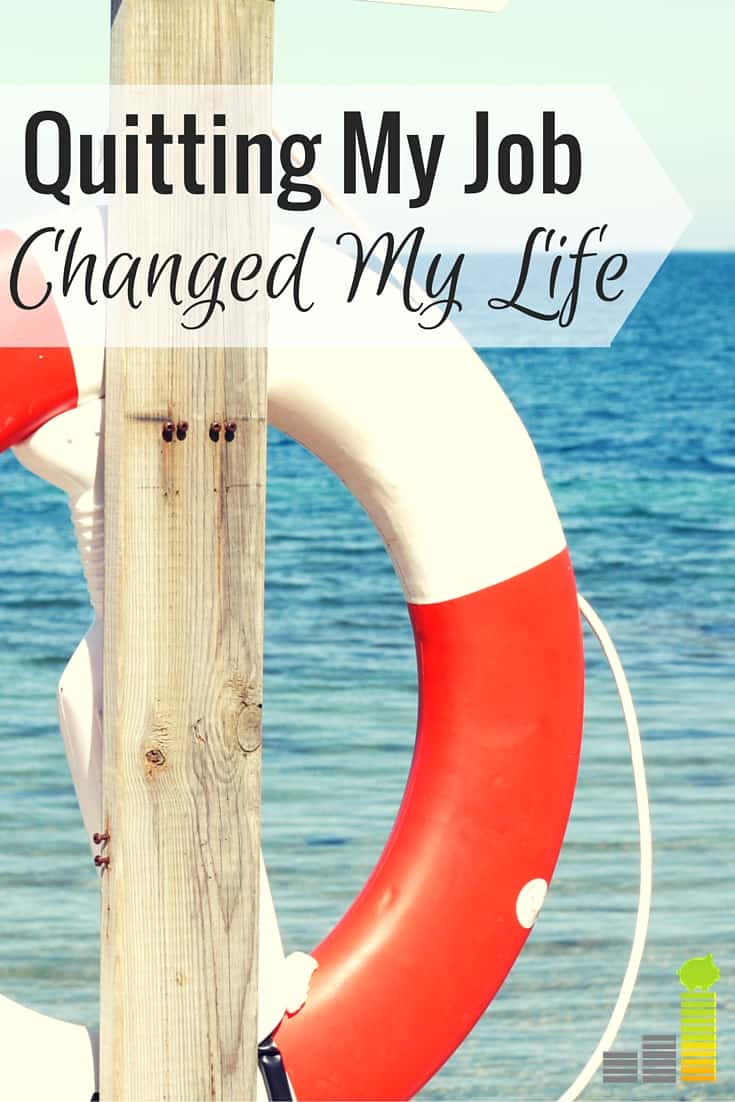 It's About Taking Back Your Life
I touched on this a bit earlier, but so much about working for myself has taught me one thing – you need to take back your life. We get asked by people how we do it, or we hear "there's no way I can do what you do." In some cases that may be true, for one reason or another.
I used to give into the same self-defeating belief – that I couldn't do it. That you have to be special to go it on your own. We're proof that you don't have to be "special" or "lucky" to be successful. Maybe luck plays a particular role, but by and large, in my opinion, it comes down to hard work.
We wanted to take back control of our lives. We wanted to create our own narrative and not one that's bound to the confines of a 9-5 job. It took me being backed into a corner and seeing the only way out as taking charge to change the paradigm.
After four seemingly long, albeit fast, four years I'm so thankful to have taken control and live the kind of life I want – not one that fits someone else's definition of what I should do.
Do you work for yourself, and if so, what's the one reason that you do? Did you always think you'd be a success, or did you doubt yourself? Do you believe we'll see more workers take the plunge into entrepreneurship?
The following two tabs change content below.
John is the founder of Frugal Rules, a dad, husband and veteran of the financial services industry whose writing has been featured in Forbes, CNBC, Yahoo Finance and more.
Passionate about helping people learn from his mistakes, John shares financial tools and tips to help you enjoy the freedom that comes from living frugally. One of his favorite tools is Personal Capital , which he used to plan for retirement and keep track of his finances in less than 15 minutes each month.
Another one of John's passions is helping people save $80 per month by axing their expensive cable subscriptions and replacing them with more affordable ones, like Hulu with Live TV.
Latest posts by John Schmoll (see all)