Why You Should Work While in College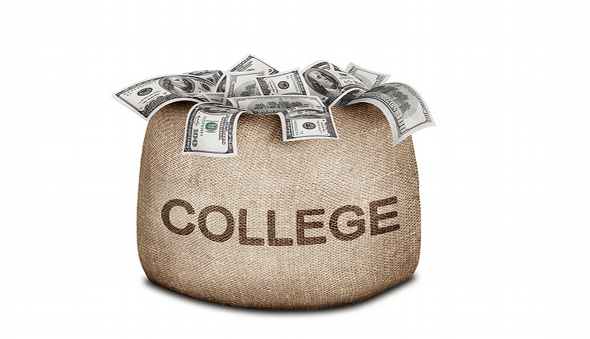 The following is a contribution from Kevin Watts of Graduating From Debt. If you're interested in contributing to Frugal Rules, please consult our guidelines and contact us.
The concept of maintaining a paying job while in college is not an entirely new concept. In fact, many generations of students have gone through this rite of passage, and made it to the other side with a better grasp of the importance of hard work. Today's educational landscape allows for even more flexible options for those looking to work while completing their studies.
Many degree programs allow for you to work at your own pace or your own space. For those who are still on the fence as to whether or not it's a good idea to take up work while in college, it is necessary to know the potential benefits of such arrangements in order to make an informed decision.
Financial Independence
While most parents do their best to provide for their children, especially when it comes to their education, not everyone can afford to shoulder all the expenses that come with a college education. Many studies have shown that even upper middle class families often run into problems such as funds shortage when sending more than one child to college at the same time.
Since the expenditures can run upwards of thousands of dollars per year, it only makes sense to get a part time job to cover at least some of it. Most college students realize that they simply cannot depend on their parents' money to get through four years of college, which often prompts them to get one or more jobs.
Allows for a Well-Rounded College Experience
Having a job also allows for miscellaneous spending, (i.e. drinking and dining out with friends, watching movies, and other things that have to do with entertainment and leisure). As many youngsters find out almost as soon as they step onto a college campus, higher education is not all about books, projects, and exams.
In order to have a well-rounded college experience, one has to be able to mingle with peers outside the confines of classrooms, which often requires spending money.
It is often said that most millionaires were C students in college. Since most parents can only afford to send money for school-related expenses, it is up to the students to find a way to finance their extracurricular activities.
Lowers Student Debt
Many adults become saddled with enormous debt from student loans because they never bothered to get proper jobs in the course of four years. It is important to realize the fact that you will have to start paying back student loans as soon as you graduate and find gainful employment.
While it is highly unlikely to completely avoid student loans, you can very well save a lot of money in the future by finding a college job instead of depending solely on borrowed funds.
Students who neglect to work in college often regret such misguided decisions because they suffer through high interest rates on student loans that hamper their finances. Even a part time job busing tables or working at a local coffee shop would yield sufficient cash to get you through college without having to borrow too much money.
This is also not to mention the fact that by working they are better equipped to be able to avoid the temptation of spending on credit cards as the job will also allow them to have spending money too.
There are many other reasons why you should work while in school, but the three mentioned above already make for a convincing case. It is always good to be self-sufficient, regardless of your present financial situation and future employment outlook.
Did you work while in college? How did you benefit from working while in school?
Editor's note: Kevin brings up some solid points about working while in college. Higher education can cost a lot of money, but working can certainly help defray some of those costs, while also helping prepare the student for life once they enter the "real" world.
My name is Kevin Watts and I am the creator of Graduating from Debt. I was like millions of recent college graduates in heavy debt with very little hope. With the right attitude and discipline I took control of my financial picture and now I can say proudly that I am debt-free.
Photo courtesy of: 401(k)2013
The following two tabs change content below.
John is the founder of Frugal Rules, a dad, husband and veteran of the financial services industry whose writing has been featured in Forbes, CNBC, Yahoo Finance and more.
Passionate about helping people learn from his mistakes, John shares financial tools and tips to help you enjoy the freedom that comes from living frugally. One of his favorite tools is Personal Capital , which he used to plan for retirement and keep track of his finances in less than 15 minutes each month.
Another one of John's passions is helping people save $80 per month by axing their expensive cable subscriptions and replacing them with more affordable ones, like Hulu with Live TV.
Latest posts by John Schmoll (see all)