3 Reasons You Should Work During College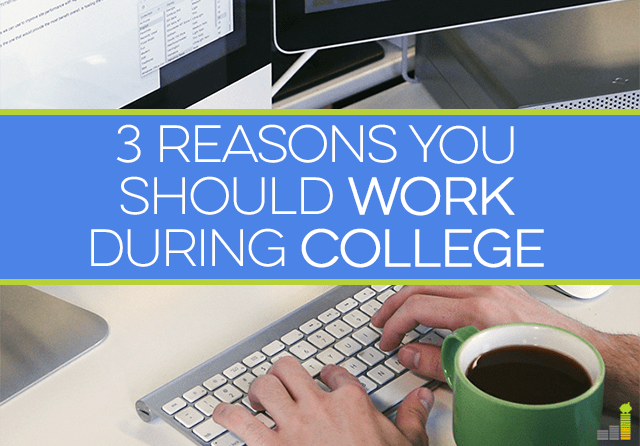 When I was in college, I worked a variety of different jobs. I worked in the special collections library, I taught dance, and I also worked in a scrapbook store. My mom never wanted me to work during college, though. In fact, she once told me she would pay me not to work. She felt that college was a time where I should be focusing on my studies and not taking on extra responsibility.
While many people would jump at that opportunity, I insisted on working anyway. I've always had a strong desire to work and make my own money. I don't like asking for money, and I liked developing new skills, meeting new people and getting my little paychecks (and boy they were really really little!)
I feel so strongly about this that I would be disappointed in my kids if they didn't want to work in high school or college. I would actually expect it of them. There are so many reasons why young people should work. Here are a few of them:
1. It Builds Responsibility
Every Saturday during my freshman year of college, I was at the special collections library at 9:00 A.M. I didn't even schedule classes that early during the week, and I'm so not a morning person. However, I loved my job, and I loved making extra money, so I'd go every Saturday from 9:00-1:00 A.M.
The library was always quiet and I liked helping the patrons and taking care of their old documents. I learned a lot of responsibility during this time, namely that even if I'm tired or stayed up late the night before, I still had to be at work on time every time no matter what.
2. It Builds Career Skills
College classes are great, but I think we can all agree that they don't exactly teach real life skills very often. You can learn anything under the sun about finance, history, or English, but they don't help when it comes to understanding how to behave in a workplace, how to deal with difficult coworkers, and how to recover from workplace mistakes.
*Related: Looking for income options? Check out our guide on ways to make money as a college student anyone can do.*
These are skills you can only learn on the job. My husband still says he's able to speak to any type of patient today because of all his years as a waiter serving different type of patrons.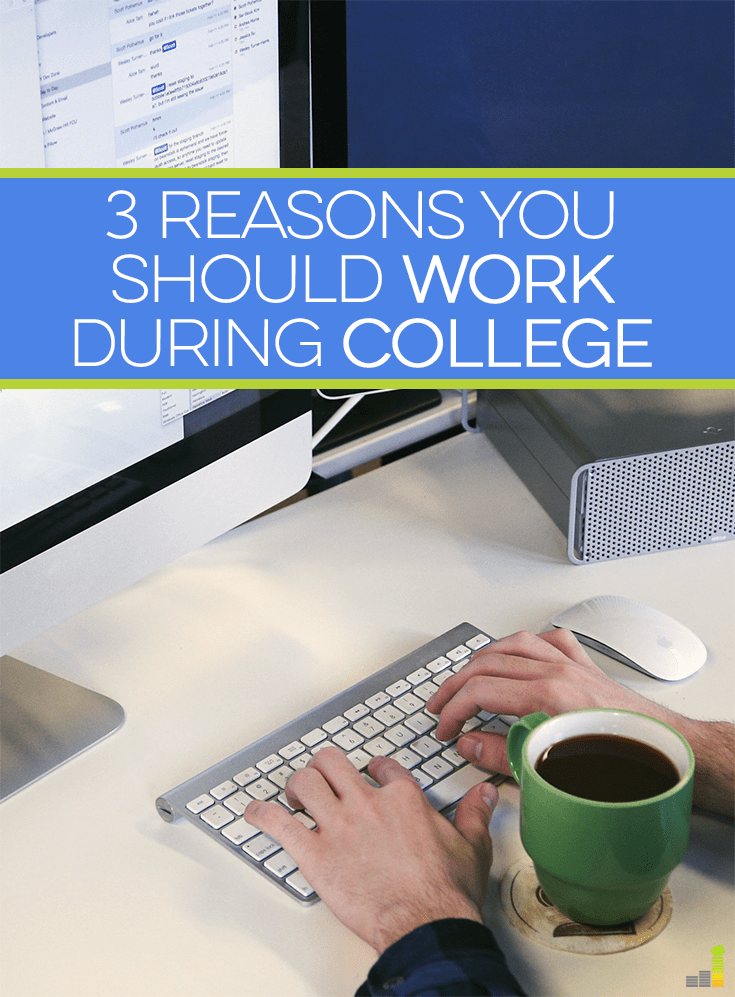 3. It Gives You Financial Accomplishments
My first college job paid $5.40 an hour and I was pretty stoked when I got a raise to $6.40 an hour. I enjoyed using my extra money to go to the movies, take a spring break trip, and in general, do as I please. Like I said, I've always hated asking my parents for money and my job gave me a sense of independence and accomplishment that I couldn't achieve otherwise.
As I stated, I'm a huge fan of young people working as soon as possible. I don't think it takes away from their childhood or fun college days. Rather, I think it adds very important life skills that everyone can benefit from in the future.
Did you have a job in college? What was it and how much did it pay? Do you think students should work during college? If so, why? What do you think it teaches them? If you don't think students should working during college or high school, what's your reasoning?
The following two tabs change content below.
Catherine Alford is the go to personal finance expert for parents who want to better their finances and take on a more active financial role in their families.