What's Your Definition of Insanity?
Posted on March 13, 2013 by John Schmoll in
Rant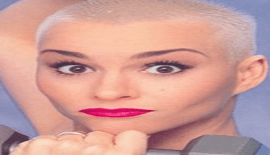 Some define insanity as doing the same thing over and over again, yet expecting different results. I know some may say that is not the true definition of insanity, for today's purposes I'll pretend that it is…and after all, it is my blog right?! Anyway, what got me going on today's rant was an article I read last week on Bloomberg which said that in January consumer spending went up regardless of the fact that incomes fell more than they have in the past 20 years. What was even more ridiculous was that the savings rate is going down. Now I know that the payroll tax holiday expired at the beginning of 2013 and that does have an impact on incomes, but the larger issue is that we are going right back to our old habits in terms of not saving enough money.
However You Do it, You Need to Save Money
I know that saving money isn't sexy and that you can always find a reason not to do it, but statistics show that those who have even a small $500-$1000 emergency fund are much more adept at being able to handle financial ups and downs. Not to get all Dave Ramsey, but why would you not want to be prepared for the most basic of what life has to throw at you? I know that times are tough; we feel it ourselves as we see income fluctuating from month to month but that does not mean we are not saving money. We have it set up automatically so we do not even "feel" the money leaving our account and it goes into our savings account. Not certain you can save that much money now? Then start with something simple like $50 per month and you'll be there by the end of the year.
But Interest Rates Are Too Low
One of the first arguments against saving today is that interest rates are wretched. I completely cede that point, but why let what interest rates are doing (or not doing) affect saving money? Some will say that putting it into the stock market is an option, however how is that saving money? You're opening yourself up to the risk of loss plus the fact that it's not entirely liquid. I am not trying to say that you should not be investing in the stock market by any means. Anyone who has spent any time reading my thoughts will know that I am a huge proponent of investing in the stock market as a means of being properly diversified, but that has to be something that is separate and done in addition to, not in place of, saving. Saving is after all, the best way to prepare for what life has to throw at you.
Have We Not Learned From History?
Grayson shared an intriguing infographic several weeks ago that pointed out a number of unsurprising but still very eye opening money saving statistics. What it showed was that while savings rates went up during the height of the recession in 2008, they have since declined and are showing no signs of turning around anytime soon. What stood out to me in the infographic was the fact that, yet again, we are tempting fate by trying to make history repeat itself. It shows our unwillingness, as a whole, to look past our nose and plan for tomorrow, next week and next year. It is this same foolish thought that generally got us into this mess in the first place and will only lead us back if we do not adjust our attitudes towards being wise with our money. This is also not to mention the fact that we have a great responsibility to our future generations to teach and model for them wise money habits. Otherwise, history is doomed to repeat itself.
Stop the Insanity!
I may be dating myself here, but when I read articles like the one I cited earlier the first person that comes to my mind is Susan Powter who was the infamous talk show host/motivational speaker who would yell her catchphrase "Stop the Insanity" in the early 90's. The fact is that we need to stop it. We all know that there are many philosophies out there in terms of how to handle finances, but there are some basics that need to be gotten back to. We need to move back towards saving money, towards saving for retirement and taking responsibility for our financial actions. As an aside, I think this is something that should be taught at a basic level in today's educational system, as well as at home. I am not talking extensive finance and economics, but simple honest to goodness finances. This would cover such things as balancing one's checkbook, forming some type of basic budget/spending plan and saving money. This would hopefully be a good beginning foundation that would help future generations so they do not repeat the same mistakes we have made. Otherwise, history can and probably will repeat itself.
If you could scream "Stop the Insanity" at something financially, what would it be?
Photo courtesy of: Kirida
The following two tabs change content below.
John is the founder of Frugal Rules, a dad, husband and veteran of the financial services industry whose writing has been featured in Forbes, CNBC, Yahoo Finance and more.
Passionate about helping people learn from his mistakes, John shares financial tools and tips to help you enjoy the freedom that comes from living frugally. One of his favorite tools is Personal Capital , which he used to plan for retirement and keep track of his finances in less than 15 minutes each month.
Another one of John's passions is helping people save $80 per month by axing their expensive cable subscriptions and replacing them with more affordable ones, like Hulu with Live TV.
Latest posts by John Schmoll (see all)