7 Great Ways Your Job Can Save You Money
Posted on October 26, 2016 by Chonce in
Lifestyle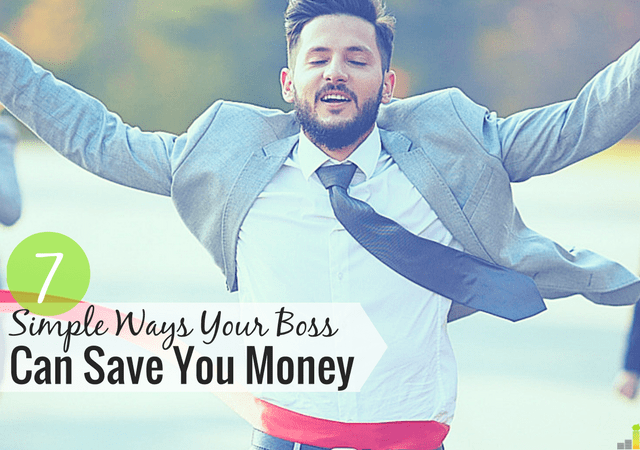 Working for a traditional employer has its many perks. While there's not a ton of control over the hours you work and how much you earn, there are a lot of money saving benefits that you can take advantage of if your job offers them. One of my favorite aspects of working at my full-time job was the freebies. When the company sponsored something or gave employees free products or services, I took it as less money I had to pay out of my pocket.
While the obvious benefits like an awesome healthcare plan, disability insurance and a 401(k) match are all great, there are quite a few other freebies you should make sure you're taking advantage of at your 9-5 gig.
1. Coffee
If you have a daily coffee habit, you'll know 'skipping the latte' is easier said than done. Yes, you can make your own coffee at home if you have time in the morning, but you might have to deal with that temptation of running out for your afternoon fix and that's where work coffee comes in handy.
Most jobs have a coffee machine that you can use and sometimes even free coffee each day for employees. There was a Keurig and coffeemaker at my old job and I loved it. Sometimes, my co-workers and I would take turns contributing coffee but my boss usually purchased it along with all the supplies like cups and filters.
Having free coffee at work was a huge money-saver for me since there was a Starbucks and a Dunkin Donuts very close to my job and Starbucks was always offering tempting drink discounts during the day.
2. Gym Membership
Maintaining your health is so important especially if you have a cushy office job. Sitting for long hours each day is unhealthy especially if you're not making up for it with any exercise.
I like employers that offer free or discounted health club memberships to their employees because it motivates them to get active without spending a ton of money. A free gym membership is not a must, but personally, I prefer going to the gym vs. trusting myself to stick to my workouts at home. Being able to do that for free could save you money every month.
I've heard some employers even go so far as to sponsor/host seminars and classes based on health and wellness. If this is offered at your workplace, sign up for sure!
3. Tuition Reimbursement
If you're interested in going back to school to pursue a higher education program, your employer may offer full or partial tuition reimbursement depending on your program of study.
Employer tuition reimbursements are very popular options for MBA and MPA candidates, but there are many other programs that may qualify as well. You just need to ask your employer to see what they offer.
In order to receive the tuition reimbursement, some companies may have special requirements like meeting a certain GPA, maintaining status as a full-time employee and agreeing to remain with the company for a set number of years after completing your program just to name a few common stipulations.
4. Transit/ Parking Permits
If you have to commute to work or work in a busy downtown area, your employer may provide you with a free transit pass or parking permit.
When I was interning for Dun & Bradstreet many years ago, I didn't have a car; they offered me a free monthly Metra pass to get to their offices in Chicago and the suburbs.
The monthly pass was regularly priced at around $200 which could have eaten into my income quite a bit if I had to pay it on my own.
Transportation costs can get expensive so if your employer will pay for public transportation or expensive city parking, it can be a huge relief.
5. 401(k) Match
Saving for retirement is obviously important. It can be a challenge to start if you're paying off student loans or lack the confidence to start. Thankfully many employers help overcome those challenges by offering a 401(k), and in many cases, a 401(k) match – which is free money to you. Better yet, if you're not comfortable with investing, many employers offer free tutorials to help you get your feet wet with investing.
It varies from plan to plan, but if you leave your employer, you can often take the matching money with you. Again, just make sure you know what your plan states before assuming you can simply take it when you do leave. If you're in a situation where your employer does not offer a 401(k) plan and you still want to save for retirement, consider a low-cost broker like Betterment to start investing.
6. Food
Who doesn't love free food? Many of the employers I've worked for did a good job of making sure employees were fed well. There was always free food around the office whether it was something someone brought in or some food one of my bosses ordered.
My last employer actually ordered lunch for the office once a month which was nice since I was in the habit of packing my lunch and could take a break on those special days.
It may not seem like much, but free food around your workplace and free lunches can generate quite a bit of saving over time.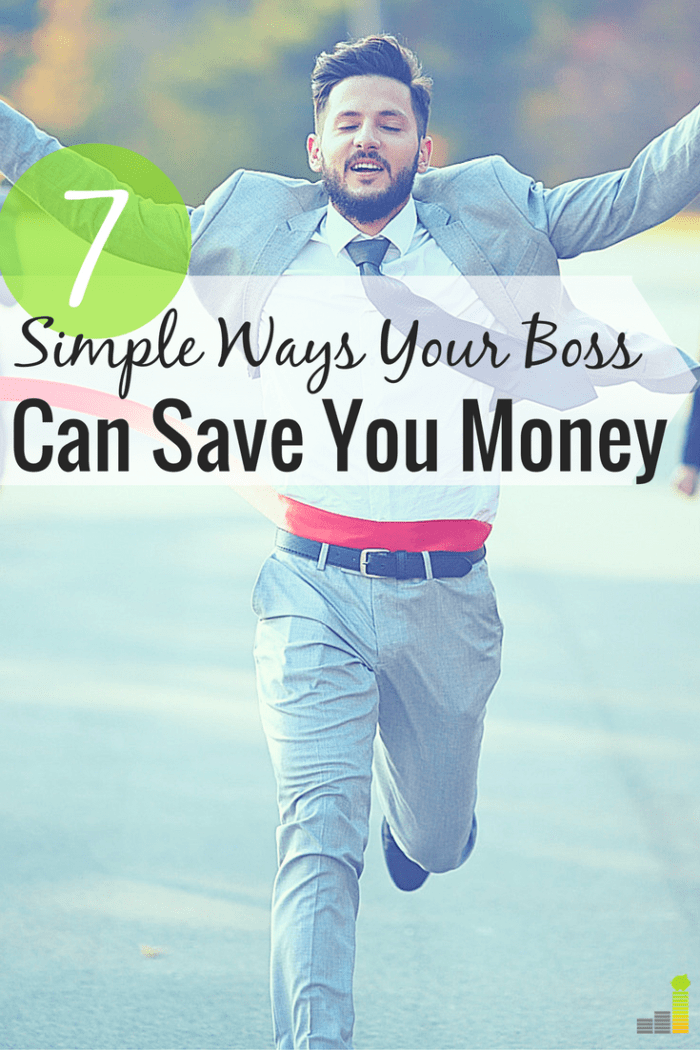 7. Entertainment
Companies that are interested in promoting teamwork and a better workplace culture may spend money on company outings and entertainment to allow employees to bond together.
In other words, this can mean free happy hours, free sporting events and other free outings and activities.
Last year, my husband's job paid for everyone to bring their families to Six Flags. If you've never been to Six Flags, it's super expensive, which is why we've never really gone. When the opportunity to go for free came up thanks to his employer, we couldn't pass up giving it a try.
When you take advantage of some of these freebies your employer might offer, the benefits can go a long way especially toward living a financially disciplined life.
Have you ever had an employer provide any of these free things and how has it helped you save money or meet any short-term or long-term financial goals? What are some unique freebies current or past employers have offered you?
The following two tabs change content below.
Chonce is a freelance writer who's obsessed with frugality and passionate about helping others increase their savings rate, eliminate debt, and work toward financial stability. She chronicles her journey with balancing motherhood, work, and finances on her blog, MyDebt Epiphany.com