Two Great Days to Shop Online During the Holidays
Posted on December 4, 2013 by Grayson Bell in
Shopping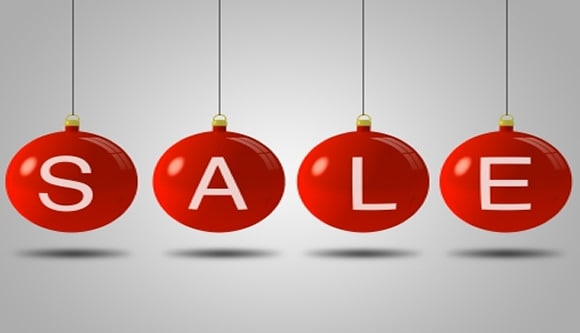 As this is my first post on Frugal Rules, I first want to thank John for allowing me to be a part of his wonderful community. I consider John a good friend and I respect what he has done here. I am also glad to be on the team with Cat and Laurie!
As you read the title of this post, I am sure you are yelling at your screen telling me that you know of the two best days to shop for the holidays. It's Black Friday and Cyber Monday, right? Wrong!
Most people get sucked into the hype of these two shopping days and think they are getting the best deals. We are, after all, getting bombarded with Black Friday ads weeks in advance and get excited for it. A door buster here and a door buster there. What more could you want? For me, I just want real deals and a chance to save money when I shop online during the holidays.
With my day job, I get a little more insight into how well some retailers do during the holidays. The numbers can be staggering and quite eye opening. I always love to try to predict how well some retailers will do.
One thing that I found over the years is that while retailers will make their most money on Black Friday and Cyber Monday, they don't usually offer their best deals. Why would they do this? Simple, they know people will be shopping. It is almost guaranteed that people will be shopping on those two days. All you have to do is make it look like you are getting a deal. Unfortunately, that doesn't mean that you are actually getting one.
Great Days to Shop Online During the Holidays
OK, enough of the the background into what two days that I feel are great to go shopping. These two days are really the best for online shopping, but you can also score some good deals at brick-and-mortar stores. It just depends on the retailer and the inventory they carry. Over the past few years, I have noticed these two days come up time and time again with some really awesome and genuine deals. I will explain.
Green Monday – If you have heard of this day, then good. If not, here is a quick background. This day was coined by an eBay employee and has grown in popularity over the years. Green Monday is the second Monday in December. While the day is not as famous as Cyber Monday, you can get better deals when you shop online during the holidays. As Christmas gets closer, retailers are desperate to bring in sales. They will discount more items at deeper percentages.
Last Shipping Day Before Christmas – Now, this isn't technically a specific day. The reason is because this day is different for each retailer. Many of the bigger retailers make the shipping cutoff close to 7-8 days before Christmas depending on what day of the week it falls. If you have a favorite retailer, then check them out online to find out their last shipping day. This is when you will score the best deals of the whole season. Why? Retailers need to rack up as many sales as they can and they need to get rid of the inventory they have on hand. It costs them money to hold inventory, so they will discount it deep in order to move it.
When I shop online during the holidays, I am almost positive that I am going to get people to share their Black Friday and Cyber Monday deals with me. I get it all of the time when I share these two days. I am OK with that. I understand that some will score some good deals on the big shopping days. There are deals to be had every day, but you have to be willing to hunt for them. If you truly understand the retail environment and the law of supply and demand, then shopping on the days I mentioned would make sense.
Keeping the Buying Cycle Alive
The excitement of shopping dies down a little bit after Black Friday and Cyber Monday, so retailers use Green Monday as another injection. They need that excitement to keep going each and every day between Thanksgiving and Christmas.
This is how they maximize their profit. The last shipping day exists for the procrastinators. While it doesn't usually pay to wait, it can really work to your advantage if you do it with your holiday shopping. You can save a lot of money by shopping the last week before Christmas.
What do you think about my tips? Do you shop on these days? Would you want to wait until the last week before shopping for the holidays?
Photo Courtesy of Salvatore Vuono
The following two tabs change content below.
Latest posts by Grayson Bell (see all)