Choosing the Right Travel Rewards Credit Card
Posted on June 9, 2017 by Kayla Sloan in
Tips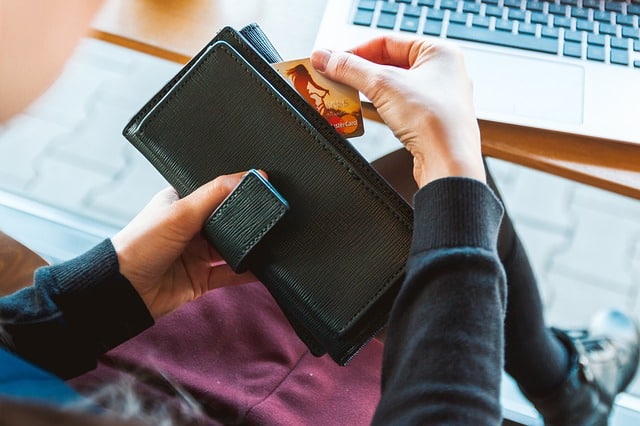 The luggage is packed and you have already bought your ticket, but did you think about which travel rewards credit card to take with you on a trip? I am willing to bet you didn't! But it is important to select the most appropriate credit card for your upcoming trip. Some have better travel rewards than others, especially when it comes to your personal spending habits.
Some people believe that many hotels and shops welcome credit cards rather than debit cards. However, this is only a myth, there is no difference what plastic to use while being abroad. The only exception is that credit cards fit all demands of an ordinary traveler. They can offer additional perks and protections that debit cards don't always offer.
Let's have a look at some secrets so you can choose the right travel rewards card for you.
Select Your Touristic Plastic
There are so many credit cards to choose from that offer travel rewards, cash back and other perks. One way to help you decide is to have a look at travel card offers on effectify and pick the most appropriate one based on your spending habits. Here are some perks you might be able to utilize for travel to help you save money:
You may have not only some rest but also earn some advantages and bonuses with the help of your Visa.
When getting enough miles, you'll have a chance to fly to some countries without paying money.
Having good perks with airlines can give you some extra spending money for activities or gifts.
Many cards allow you to get access to special airport lounges.
Sometimes you are able to get free rooms at hotels with your rewards.
Some retailers offer discounts for certain cardholders.
Besides, these advantages and bonuses are great if you are a person who likes to visit different countries. Credit cards can also provide you with some extra pros like the following points:
Account security. In other words, your plastic is not connected with your account, that is why you may be sure your funds will not be wasted by some evil-doers or hackers.
Foreign transaction fees option is very beneficial if you are a man or woman who wants to have some cash back of about 3% of expenditures.
Some cards will give you a trip insurance so that you can get your money in cases of stolen baggage or some other interruptions and inconveniences during your voyage.
Mobile banking is another handy feature to use touristic plastic abroad. Thus, you will be able to add funds, pay online, or manage your savings even while resting on a beach.
When deciding which travel rewards credit card is right for you, don't forget to consider your spending habits. Some cards are good if you don't spend too much, others can be sufficient for people who prefer shopping from dusk till dawn. Hence, it is always better to plan in advance to save your money and not to spend more than you can afford during your travels.
Photo courtesy of: JESHOOTS
The following two tabs change content below.
Kayla is an online business expert who helps entrepreneurs who feel chained by your finances bet on yourselves. At KaylaSloan.com, it's all about making your work life something you truly, truly love. Kayla is also the founder of $10K VA, her flagship program where she teaches you how to make a consistent $10,000 per month as a virtual assistant!
Latest posts by Kayla Sloan (see all)