Things To Bring When You're Applying for a Loan
Posted on August 27, 2013 by John Schmoll in
Debt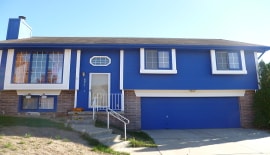 I can still remember when my wife and I found our first home. After weeks of searching, we'd finally landed on a house that we felt like we could call home. As hard as that felt, it turned out to be the easy part. The harder part was actually meeting with the lender to hammer out the details of our mortgage. We learned quickly that there are many materials we needed to gather to come to our mortgage meeting prepared.
If you're applying for unsecured personal loans or, better yet, a mortgage, you might find yourself in our position – wondering what you need to bring to your meeting with the lender. The documents required will depend on what you need a loan for. Auto loans typically require less documentation than a home loan. It is always a good idea to check with the lender about what they require as each bank will require different information from you.
Show 'Em What You Make
The first thing my wife and I had to provide (and you will too) is a copy of your last two years tax returns as well as W2s and 1099s if applicable. In addition to your tax forms, you will also need to provide at least two paycheck stubs as well as pension or disability earnings if you receive them. All of these forms will help the bank to determine if you are financially able to afford the loan you're applying for as well as how much you can afford to repay in the given amount of time. Take the time to get the information right as giving your lender a full and accurate picture of your income level should help you in the long run.
Show 'Em What You Pay
In addition to what you make, banks and lenders will want to know what you pay. Basically, they'll want to see some record of you making consistent payments to landlords or utility companies. If you are currently renting a home or apartment, you should provide the bank with the property owner's address and phone number. You may have some late payments show up on your credit so be prepared to provide a written explanation of each of these accounts and why they were late. You will also want to disclose any other real estate loans you may have open for things such as rental property and how much you earn from those properties.
Be Prepared to Bring Legal Documents
I remember sitting in my lender's little office. It started feeling even more hot and cramped than it already was once we started having to discuss the intimate, legal details of our lives. While this didn't particularly apply to us, if you have been divorced, you will want to provide the bank with copies of your divorce papers, especially if negative accounts were ordered to the other party in the divorce settlement. If you have filed bankruptcy, you may be required to show documentation for the bankruptcy including the date it was completed. These documents will help the bank understand and amend any negative balances on your credit score especially those written off by divorce or bankruptcy.
Make Sure You Have Some Money Set Aside
Most banks require you to have the down payment for your purchase in your bank account for a set amount of time. They will require proof that the down payment is currently in your account as well as long it has been there. If you are receiving the down payment as a gift, you will be required to have a notarized gift letter from the person giving you the money. If you do not have the down payment in your account, be sure the bank allows the money to be received as a gift before beginning the application process. The last thing you'll want is to get to the final dotted line, be ready to sign and find out that a glitch could delay you from sealing the deal on the loan you've worked hard to secure.
The following two tabs change content below.
John is the founder of Frugal Rules, a dad, husband and veteran of the financial services industry whose writing has been featured in Forbes, CNBC, Yahoo Finance and more.
Passionate about helping people learn from his mistakes, John shares financial tools and tips to help you enjoy the freedom that comes from living frugally. One of his favorite tools is Personal Capital , which he used to plan for retirement and keep track of his finances in less than 15 minutes each month.
Another one of John's passions is helping people save $80 per month by axing their expensive cable subscriptions and replacing them with more affordable ones, like Hulu with Live TV.
Latest posts by John Schmoll (see all)