The Risks and Rewards of Taking The Plunge – Part 2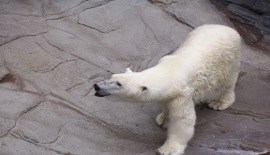 Welcome to the second installment of my serial on Taking the Plunge into self- employment. Every journey has its beginning and last time, I shared mine. In Taking the Plunge Part 1, I described the agony of earning my MBA only to see it collect dust in a never-ending series of dead-end jobs. In a move that shocked my extended family about as much as jumping into a frigid lake would a shirtless Polar Bear Plunge participant, I traded in my guaranteed paycheck and micro-managing boss for unpredictable income and absolute autonomy. Today, I continue the story with what I have found to be the risks and rewards of self-employment.
Taking the Plunge Has its Rewards
When we decided to take the plunge, we were simply looking at the numbers. We saw that our income was unlimited. Add unlimited income to increased tax saving opportunities, and being able to put more towards retirement, and it was a no brainer for us. What became clear soon after was that we have the chance to do what we love, and be our own bosses. We can work when we want and work on things we want to. Working in the advertising industry can be rewarding as it's constantly changing and we get to help clients from small non-profits to Fortune 500 companies shape their marketing voice and do it from the ground up. We write website content, direct mail letters, print, radio and TV ads, marketing materials and much more for small businesses, nonprofits and even a handful of national brands. We get to arrange our schedule as we see fit and work when we want to and not when we're told we have to. At the end of the day I put in more hours to my "job" now than I used to, but I feel motivated, rewarded, and even invigorated because I can see the result of our hard work as opposed to just bringing in another buck or two to some massive corporation.
…And its Challenges
The slimy underbelly of taking the plunge and working for yourself is that it's all and I mean ALL up to you. You can have a month where you're killing it with business and bringing in all sorts of cash to be followed by a month where the only thing you hear is crickets. I'll be honest, that can be tough both emotionally and financially. This is where budgeting becomes even more important and being committed to living frugally. I know some personal finance bloggers might get rankled at this part, but when we took the plunge we made sure that our financial house was in order and had a substantial sum set aside. Remember how I mentioned you don't have a boss sitting around telling you what to do? Well that lack of framework can show up and can be nasty to deal with. We're our own HR department and if we want to grow professionally it's all up to us. Workflow can be unpredictable and always seems to get dumped right before a vacation or a holiday. So, self-employment it's not all champagne and caviar. The best advice I have is this – if you decide that taking the plunge is for you, go into it with your eyes wide open.
I am not an expert by any means, but since taking the plunge I've learned many things which I'll continue to share in upcoming posts. Have you taken the plunge into self-employment? If you're a blogger, do you have dreams of growing your blog into a full-time business? If you've been thinking about taking the plunge but haven't yet, what's holding you back?
This is an installment in an ongoing series about the ins and outs of being self-employed. Keep your eyes open for future posts on this topic in the coming year.
Photo courtesy of: Tim Barrett
The following two tabs change content below.
John is the founder of Frugal Rules, a dad, husband and veteran of the financial services industry whose writing has been featured in Forbes, CNBC, Yahoo Finance and more.
Passionate about helping people learn from his mistakes, John shares financial tools and tips to help you enjoy the freedom that comes from living frugally. One of his favorite tools is Personal Capital , which he used to plan for retirement and keep track of his finances in less than 15 minutes each month.
Another one of John's passions is helping people save $80 per month by axing their expensive cable subscriptions and replacing them with more affordable ones, like Hulu with Live TV.
Latest posts by John Schmoll (see all)