What Your Stock Broker Isn't Telling You
Posted on November 4, 2014 by John Schmoll in
Investing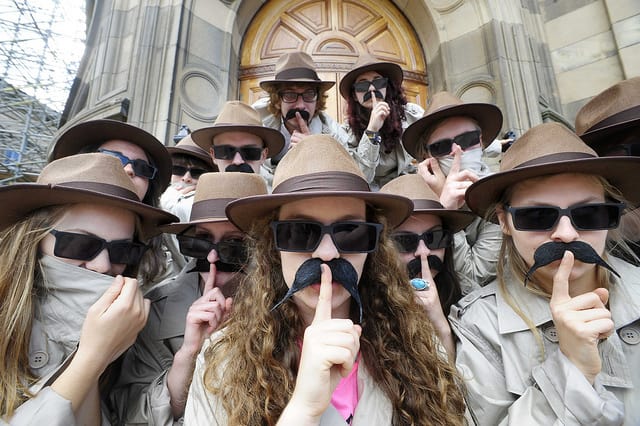 As many of my regular readers know, I spent a number of years in the online brokerage industry. I enjoyed the work as I got to speak with investors everyday and help them wade through what they wanted to do with their investments. I also had the privilege to work during the height of the Great Recession and see how many dealt with seeing their retirement plans get cut in half. Much of what I saw during that time has shaped my investment philosophy and for that I'm thankful.
The other main thing I took from the experience was just how trusting most people are towards those who manage their money. Unfortunately, I was usually on the back end of bad situations wherein individuals were either taken advantage of by those in the industry or simply assumed something that was not the case at all. In the end this usually meant one thing for the investor – lost money. It's also important to point out that it wasn't always an advisor they experienced this from but from online brokerages as well.
Simply put, my experience in the industry taught me the importance of one thing…doing your due diligence when it comes to matters related to investing and managing your money. This is not to say that all advisors, stock brokers, or whatever else you'd like to call them are "bad" as there are many good ones out there, but you need to do your homework to find the good ones. That's also not to mention the fact that hiring someone doesn't mean you don't have any responsibility with your investments. In fact, it means you have more.
If you'd like to read more about the things your stock broker isn't telling you that you should know, check out my latest article at Daily Finance.
Photo courtesy of: Amnesty International UK
The following two tabs change content below.
John is the founder of Frugal Rules, a dad, husband and veteran of the financial services industry whose writing has been featured in Forbes, CNBC, Yahoo Finance and more.
Passionate about helping people learn from his mistakes, John shares financial tools and tips to help you enjoy the freedom that comes from living frugally. One of his favorite tools is Personal Capital , which he used to plan for retirement and keep track of his finances in less than 15 minutes each month.
Another one of John's passions is helping people save $80 per month by axing their expensive cable subscriptions and replacing them with more affordable ones, like Hulu with Live TV.
Latest posts by John Schmoll (see all)