How Starting a Blog Can Help You Manage Your Money
Posted on January 28, 2016 by Erin M in
Lifestyle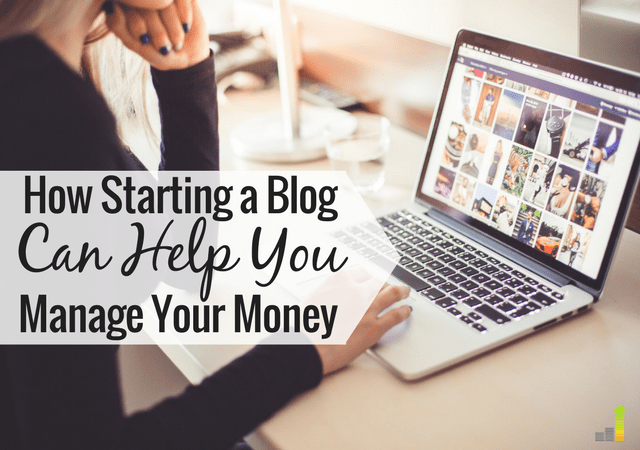 Last week, I talked about how to identify your bad spending habits and how to create better ones to take control of your financial situation. Today, I'm going to talk about how creative outlets, like starting a blog, learning to dance, taking up glass blowing or playing the ukelele can help you with that. I'll share my own experience and share thoughts from other female bloggers whose blogs have been a creative outlet that turned into surprisingly profitable side gigs or full-time jobs.
Just a few months ago, I had somewhat of an epiphany. Writing wasn't getting my creative juices flowing as much as it had in the past. I was feeling a little restless and uninspired with my work.
To change things up, I returned to my Photoshop roots. Graphic design (I use that term loosely) was something I dabbled in on and off throughout my teenage years, and I enjoyed it a lot.
While it was challenging (just like any other creative endeavor), I noticed I felt much more satisfied and fulfilled after finishing a personal project than I had in months of writing!
What does this have to do with personal finance? A lot! Popular reasons for spending include being bored or looking to fill a void. Finding a creative outlet can sometimes solve both of those in one go. Let's take a look at how.
Shifting Your Focus
First and foremost, having several creative outlets has helped me focus on what's important. Forget endless to do lists, I also have tons of inspiration and ideas I want to get out of my head and into the world.
At no point during the day do I think, "Hm, I'm bored, let me go out somewhere," and at no point do I feel like buying something just for a temporary rush.
All my focus is centered on one or two projects that are making me happy. I'm living in line with my values (creativity and helping others), and I don't feel as though anything is missing.
In fact, if anything was missing in the past, it was that creative outlet. I was caught up in working and building my business so much last year that I forgot to take time to do something just for myself. When I finally did, it felt rewarding and energizing.
That simply isn't a feeling I can get from buying things. When I create something, I'm hoping it will last for a while. I'm hoping it will help someone. I'm hoping it will help me grow as a person.
Starting a Blog and other forms of Creativity Can Lead to Earning More Money
You can probably see where I'm heading with this. The "starving artist" mentality is slowly fading away, replaced by hope as more and more freelancers come out of the woodwork to put their work into the world.
The one thing that helped me was my blog. It initially started out as a creative project. I wanted to get back to writing, tinkering with graphic design, and site management. I wanted to contribute to an amazing community and engage in thoughtful discussion with like-minded people.
Not once in the beginning of that journey did I think I'd be making a living as a writer, from my efforts there, but here I am, doing just that. I'm not the only one who has managed to turn their creative outlet into something more, either.
Having the Best of Both Worlds
My friend Choncè, who writes at My Debt Epiphany, has had a similar experience. She says that while she enjoys relaxing and spending time with family and friends, she spends most of her free time writing and hustling.
"Writing is the best of both worlds for me because it allows me to be creative and earn a decent income. I don't know of any other job where you can come up with ideas and concepts and share your thoughts so openly."
Isn't that the truth! The barrier to entry for starting a blog, is so low these days that anyone with a BlueHost account and WordPress can do it, and in just a few minutes. You don't have to go into it with dollar signs in your eyes, but blogging is a fantastic way to grow your portfolio in case you want the option to freelance down the road.
Choncè's advice to others? "I think everyone should search deep down inside themselves to find out what stimulates them creatively, whether it's a hobby or a side hustle." She argues that it helps foster a sense of contentment, and I've certainly experienced that myself.
The Possibilities Are Endless
Both of my friends, Melanie from Dear Debt, and Tonya from Budget and the Beach, have defied the odds with their creativity.
Melanie blasted her way out of $81,000 in student loan debt with side hustles but eventually, those side hustles became her full-time job as her earnings from those surpassed what she earned at her day job.
She shares, "I started my blog as a total labor of love, using my creativity to get out of the pain of debt. Because of my blog, I was able to start a writing career, which I never thought possible. As a writer, my ideas and creativity are my greatest assets and have helped me earn more money."
Tonya experienced the exact opposite. She had been a freelance video editor for seven years, and just recently accepted a full-time position at a company a short walk away from her apartment.
She credits that to the fact she started producing videos on her blog. The most awesome thing (to me) was that she used her creativity to essentially create her own job elsewhere! She has also continued to blog on the side.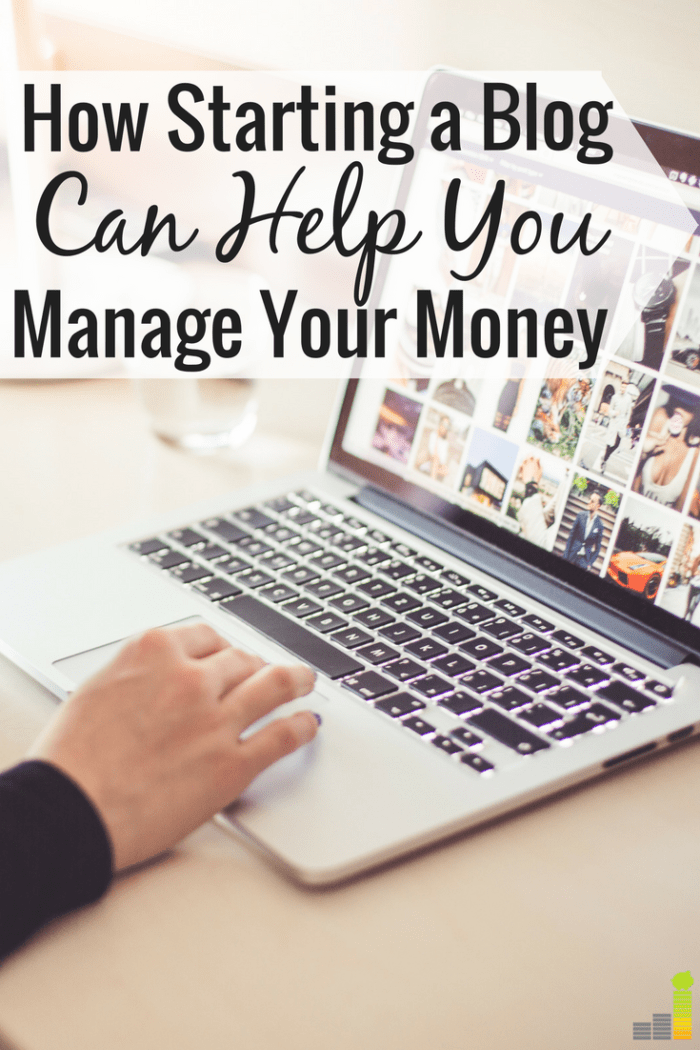 Make Life More Exciting
Be honest. Are you one of those people who spends out of boredom? Or do you feel a sense of longing or dissatisfaction?
Don't turn to stores or other superficial means of giving yourself a temporary emotional boost. Instead, do what Choncè said and search within yourself to find something that makes you excited and happy to work on.
You might not be thrilled with your current job, but that doesn't mean you can't find something promising to work on outside of your regular hours. I can't tell you how many times I've heard from friends that their side hustle is one of the main things they look forward to after a rough day at work.
Again, you don't need to focus on making extra money, (unless you want to), but finding a creative outlet (whether that be through starting a blog or learning to paint or taking up pottery) can consequently help you become more content with what you have. It can help you focus on what's important while taking away the influence of the media and others when it comes to being tempted to spend.
I'd also add it's important to carve out space for creativity even if you're already in a creative field. I mentioned getting a little burnt out on writing and seeking another outlet for myself, and Cat has offered the same advice in the past. Give yourself an opportunity to focus on other things, and you'll feel more inspired in other areas of your life.
Do you have a creative outlet? Has it helped you spend less or earn more in any way? Do you feel more fulfilled and happy when you allow yourself to focus on creating? Do you have other hobbies you enjoy that aren't necessarily creative?
The following two tabs change content below.
Erin M. is a personal finance freelance writer passionate about helping others take control over their financial situation. She shares her thoughts on money on her blog
Journey to Saving
.