Did Your Spouse Bring Debt Into Your Relationship?
Posted on November 12, 2013 by Cat in
Debt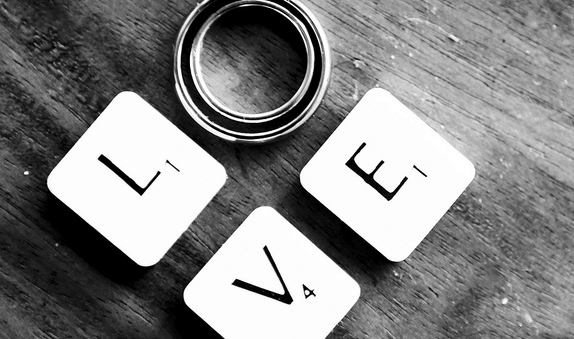 I remember it like it was yesterday. My husband and I were at a pre-marital retreat through our church (a requirement to get married there.) They played this game where the couples sat back-to-back, the leaders asked different questions, and you had to raise your hand if the answer applied to you.
For example, they would ask things like, "Who will be in charge of paying the bills?" and you had to see who raised their hand. Needless to say, the hubs and I both kept raising our hands for various things. It was clear we actually needed to be there. There were so many things we hadn't discussed, so many things we thought the other person would be in charge of, even after four years of dating!
Looking back, though, I find it interesting that there were no questions about debt. Maybe it was too personal to ask, "Raise your hand if you have debt," or "Who will be in charge of handling credit card debt?" in a room full of people, but it seems like the questions should have been a part of the program. After all, questions about money and debt are sometimes vastly more important than, "Who will take out the trash?"
I Knew About His Debt
I knew my husband had a little bit of credit card debt and a little bit of student loan debt when we got married. He just randomly told me one day while we were dating just because we were getting serious, and he thought I should know.
That information didn't phase me at all.
I didn't know what I know now about managing finances, but debt was not a deal breaker for me. Now, there are probably websites out there that match people up online based on credit scores.
It Could Be a Warning Sign
My husband and I have successfully gotten out of credit card debt and are slowly working on our student loan debt just like many other couples across the world. Yet, a very, very close friend of mine lost her marriage due to financial issues.
She tried hard to keep her family on budget and on track, but her husband would make large purchases without consulting her and without considering the repercussions of draining their savings account. Even though they were compatible in so many ways and very much in love, he soon drove them into the ground financially, and she had to walk away.
That is, of course, just one example and isn't indicative of every couple who has money issues. It just illustrates that when you don't talk about money and when you don't know the financial history of the person you marry, things could get rough.
Did Your Spouse Bring Debt Into Your Relationship?
Now you've heard our story. We were a little young and naive in terms of finances when we got married, but we still have the same goals. You've heard the story of my good friend, who could not get her husband to level with her in terms of how they managed their spending. So, now I want to hear from you:
Did you or your spouse bring debt into your relationship? Did you let the other person know? How did you handle it?
Additional resource: If you're looking for a way to better manage your finances check out my favorite tool to do so that's absolutely free – Personal Capital. Personal Capital allows you to monitor your spending, watch your financial accounts, manage your investments and much more. I use them personally as a way to stay on top of our finances.
Open your free Personal Finance account today!
Photo courtesy of: Nina Matthews Photography
The following two tabs change content below.
Catherine Alford is the go to personal finance expert for parents who want to better their finances and take on a more active financial role in their families.