Solar Powered Jets, Hittler and Houseboys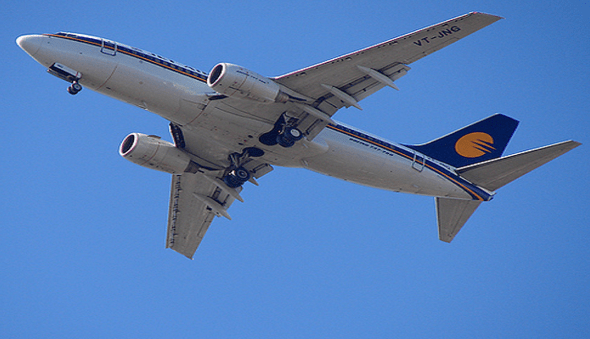 As I've shared before I worked in the online brokerage industry for a number of years. While it allowed me some insight into the investing minds of many people – some of which I would be inspired or encouraged by, others simply left me shaking my head. Mind you, these weren't always insanely stupid investing decisions – like the client who said "let it ride with another $10,000 in that penny stock after losing all of her previous $15,000 balance in the same penny stock, but individuals that simply made my day a little more amusing because of the conversations I had with them.
The Solar Powered Jets
You'd be amazed at how long many people will talk to you on just about any topic. Or the location they'd be in when having said conversation with you – like some clients who would call in from the "facilities" completely blitzed and wanting to talk about their investment portfolio.
While those were always interesting discussions, it was the calls from left field that made me wonder. Like the conversation I had with a lady who spouted off for a little over an hour about trying to use solar powered jets.
Now I know, there have been some strides made in this sector (at least so I read) – but she was saying that we needed to have jets that had solar panels on the roof of the plane. I am not talking being on small planes, but 767's and 777's.
When I asked her what would happen if the jets could not be powered on a particular day due to cloudy weather or why would we introduce this technology to passengers right now she exclaimed well if it doesn't work then they can "just take the damn train." After making the mistake of asking what she was doing for her retirement planning she went off about how the government was secretly taking money out of our retirement accounts.
In my world, that's simply picking a losing investment – though logic seemed to be missing with this call.
Hittler
Not all clients were crack pots, some I honestly felt sorry for. Too many times to count I spoke with investors who worked for years at a job, did nothing in terms of saving for retirement and counted on their nice pensions – only to have them not be there when they were ready to retire. There were also, sadly, many cases where I would be speaking with elderly clients who were bamboozled by their children and had nothing to their names.
One of the sad calls that took the cake though was my call with Hittler – yes Hittler with an extra T. I saw the name pop on the screen and I thought instantly "oh boy, this is going to be a doozy" and it was. As a matter of practice we were required to have clients pronounce their last name. Let's just say that it was painfully obvious that Mr. Hittler was no fan of doing this.
That set the painful call on an even more sour note. After getting berated for doing my job Mr. Hittler went on a tirade about something going on in his portfolio. I don't know if it was because he was a gruff man by nature, or if it was because of the ridicule he had been inundated with throughout his life because of his name (total assumption there) but he was not a pleasant man to speak with. That said, the man knew what he was doing with his investments and was sitting on a nice little sum in his account.
Houseboys
I was often amazed at what many clients would say on a knowingly recorded phone line. I had numerous clients tell me that they were purposely trying to keep assets from their soon to be ex-spouses because they did not want them to get their hands on the cash.
Then you had the clients who seriously were looking for ways to keep what they had a secret from the IRS. At first I thought these guys were just pulling my leg, but after looking through notes of previous interactions, the clients would get upset upon finding out the government taxes our trading activity in most non-IRA accounts. Apparently that was our fault and was on us to figure out a way for them to hide the money.
The ones that always made me wonder though were the few times I was asked if I could be a "house boy" for some older woman. There was one lady in particular that was a delight to talk to, though she did seem a bit tipsy, and was in need some of genuine investing help. After walking her through some things she could do and some different investment strategies she could consider she was extremely appreciative of the assistance I provided.
Truth be told, I enjoyed calls like those as I had the opportunity to help someone that needed some direction and my inner geek got to come out when talking about different strategies, but she apparently was turned on by my assistance. Taking a look at the portfolio she was certainly sitting pretty well and was on a course for a nice retirement.
Then, she lowered the boom. She continued the conversation and went on to ask if I'd ever consider working as a "house boy." Trying not to laugh, I asked what she'd view as the responsibilities of a house boy and she went on to say that it was to care for her whims…to which I got to respond that I was flattered by the offer, but that I was happily married with a family. After a short, albeit awkward silence, I asked if there was anything else I could do and she went on her way.
I know there is no real point in today's post, other than to say that it definitely takes all types of people to make this would go 'round. That said, many of them know a thing or two about what they're doing with their money and others had bigger fish to fry.
Have you ever had an unbelievable experience happen to you at work? If so, what did it make you wonder?
Photo courtesy of: Poorna Kedar
The following two tabs change content below.
John is the founder of Frugal Rules, a dad, husband and veteran of the financial services industry whose writing has been featured in Forbes, CNBC, Yahoo Finance and more.
Passionate about helping people learn from his mistakes, John shares financial tools and tips to help you enjoy the freedom that comes from living frugally. One of his favorite tools is Personal Capital , which he used to plan for retirement and keep track of his finances in less than 15 minutes each month.
Another one of John's passions is helping people save $80 per month by axing their expensive cable subscriptions and replacing them with more affordable ones, like Hulu with Live TV.
Latest posts by John Schmoll (see all)