Is Paying Off Debt Smallest to Largest Ridiculous?
Posted on January 13, 2015 by Cat in
Debt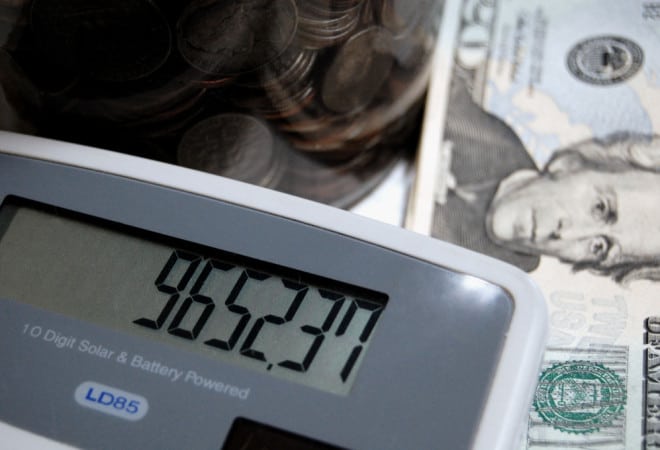 Over the last few months, I have spent time interviewing other financial bloggers to get a sense of the worst money advice they've ever received. This week's advice is on a topic that has been debated for years. It's pretty controversial in the personal finance space, but I'm up to the task of discussing it today. So, let's get started.
Anne of Money Propeller and Unique Gifter fame told me that some of the worst advice she's heard is that people should pay off their debts from smallest to largest. Now, this advice comes from the one and only Dave Ramsey, who has helped thousands of people get out of debt.
But when you're attacking debt is this advice bogus or not?
In Favor of Smallest to Largest
Let's think of why some people might want to pay off their debt from smallest to largest. Dave Ramsey asserts that paying off debt is mostly psychological, and I tend to agree with him.
Basically, if someone has a long list of debts, they gain momentum by starting small and gradually getting excited about that long list shrinking.
To them, it doesn't matter that the math is in favor of paying off the highest interest rates first. They just want to say that they've paid off one card or one student loan and only have a few more to go. Paying off large debt amounts takes a lot of time, and people can quickly lose momentum. It gets too hard to pay off debt, and some people give in to debt fatigue and go shopping instead. Paying off debt from smallest to largest tends to minimize the chance of this happening, which is why so many people are in favor of it.
In Favor of Largest to Smallest
When you start paying off debt, you're going to have to do some math. When you do the math, you'll notice that you'll save a ton of money if you start by paying off the loan that's going to cost you the most over time. This often means paying off loans with the largest (or highest) interest rate first.
This is the way that I am personally tackling my debt. It just makes the most sense for me. I like to start with a big challenge and work my way through it in all aspects of my life. For example, when I clean, I start with the messiest room, so the rest of the process goes faster. When I have to change two diapers at once, I start with the kid who is screaming the loudest or smells the worst. 😉 So, why wouldn't I start with the highest, meanest interest rate and get it out the way?
So, I agree with Anne that our good friend Dave Ramsey might not have the best advice in town. Others have disagreed though and have seen incredible success using his method of paying off debt from smallest to largest.
What do you think? Do you think paying debt from smallest to largest is some of the worst financial advice out there? What method works better with debt fatigue in your opinion?
The following two tabs change content below.
Catherine Alford is the go to personal finance expert for parents who want to better their finances and take on a more active financial role in their families.