5 Small Business Blogs That Will Help You Know What's What
Posted on June 26, 2017 by Kayla Sloan in
Tips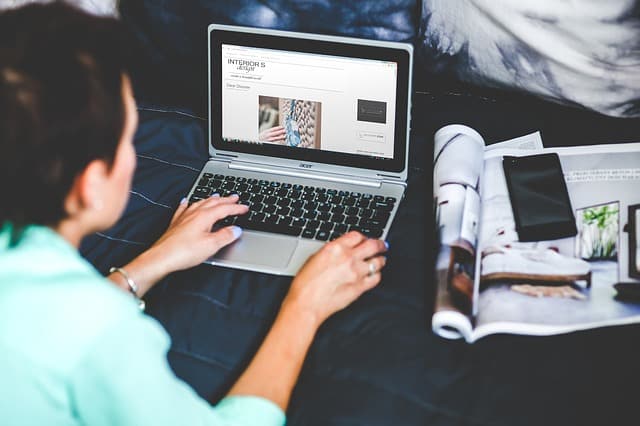 As an entrepreneur just getting your start in the industry, it's fair to say that experience-wise, you're still a little green. While you gained valuable experience working in the industry as an employee, it's a little different when you're the boss.
With a staff of professionals under you and a business plan to fulfill, things can begin to feel a little overwhelming. That's okay! It's normal to feel overwhelmed when you're learning something new. Running your own business for the first time is definitely something new!
To help keep yourself calm and in the know on the industry, here are five small business blogs to make part of your daily reading routine.
Blogtrepreneur
Founded by brothers Adam and Matthew Toren, Blogtrepreneur was created to help improve the "profitability of under-performing businesses with a unique 'bottom-line' approach." The blog offers advice on a range of business-related topics, including small business news, small business resources and team management.
Firm believers in the advantages of marketing, "through their consulting work, they also provide instruction in management concepts and finance to emerging and distressed businesses, covering all phases of operations. In short, almost all of their efforts are designed to assist small business owners with starting, managing and growing successful business ventures."
If you want to get your business on the right track, Blogtrepreneur can help you see the forest through the trees.
CoverHound Learning Center
Unfortunately, a major asset SMB owners tend to overlook is business insurance. It seems that if it's not required by state law, small businesses go without it; they shouldn't.
CoverHound's learning center blog doesn't just focus in on what small business policies like general liability and professional liability insurance include, the insurance comparison website has made it their modus operandi to inform small business owners on the latest industry news and other small business facets, including how to hire a professional staff, find an office, take care of a vehicle fleet and keep management and employees motivated and happy in the work place.
Innerpreneur
As you've already learned, running a small business presents its challenges. There are days when it can feel like you can hardly keep your head above water.
Innerpreneur is a small business blog dedicated to uplifting the SMB owner who is having trouble seeing the light at the end of the tunnel. Reminding you that imagination and creativity go hand-in-hand with education and experience, this blog reminds you that failure is only the beginning of success.
Small Biz Club
Small Biz Club narrows down on what it means to succeed in small business ownership. The writers behind the blog firmly believe that "to succeed in business, you have to constantly learn about new things, evaluate what you're doing, and look for ways to improve—that's what [Small Biz Club is here to help SMB owners] do. [The blog] bring[s] you the best of the best—insightful thinking on important business questions from industry leaders, veteran business owners and fellow entrepreneurs."
To do well in business, you need to understand what does and doesn't work in small business ownership; Small Biz Club will help you do that.
Escape From Corporate America
Why did you decide to set off on your own and start your own business? Because you knew your business could make a difference in the world. Written for female entrepreneurs trying to get ahead in the industry, the blog Escape From Corporate America focuses on why and how female business leaders can change the business model. With articles that detail how to gain funding, grow resources and seek training, this blog can inspire you on your worst business day.
To make sure you know what's going on in the SMB industry, start reading up on these small business blogs!
Photo courtesy of: kaboompics
The following two tabs change content below.
Kayla is an online business expert who helps entrepreneurs who feel chained by your finances bet on yourselves. At KaylaSloan.com, it's all about making your work life something you truly, truly love. Kayla is also the founder of $10K VA, her flagship program where she teaches you how to make a consistent $10,000 per month as a virtual assistant!
Latest posts by Kayla Sloan (see all)