Why Side Hustling is My Cup of Tea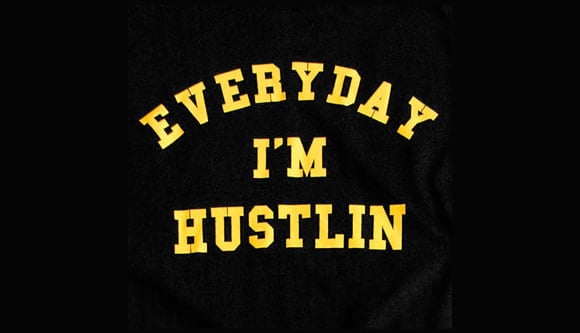 I have been asked by numerous people since I started by blog, 'Why don't I become my own boss and stop working for the man?'  The answer to this question is simple, yet complicated.  The quick and dirty version is that I have been there and done that before.  I have been on my own and it wasn't something that I really enjoyed.
As John has talked about before, owning your own business is not all rainbows and unicorns.  It takes a lot of work. For those who don't know me, I started and built up a successful e-commerce company up to a point where it was selling over $1 million in annual sales.  It was a one man company. I was everyone in the company and I made it work.  I was in an industry where the margins were paper thin and the competition was fierce.  It was hard work, but the fact that I built it kept me going.
After some time of owning this company, I came across a job opportunity which I couldn't pass up. I took the job and ran my company at night and on the weekend.  It was a stressful time for me.  I did this for a few years and then realized I could no longer do it. I shut down the company and sold off some pieces right before the holiday season.
I have never regretted that decision.  It changed my life.  I know there are many others out there who run companies on the side of their full-time employment and I applaud them for it.  I couldn't keep up with it as the demands of a retail e-commerce company are great.  This is especially true when you are selling so much merchandise.  The problem for me is I couldn't stay away from owning my own business.  I just love being an entrepreneur.
Enter the Sidepreneur
I never really considered myself a side hustler until I read about the term on a blog somewhere. That was exactly what I was doing with my business after I got my full time job.  I still have that same job by the way, but I love every minute of it. Side hustling has become part of my culture and my financial plan.  People always tell me that I work too much, but I tell them I enjoy the extra money and the flexibility of earning extra money.  I have officially become a sidepreneur.
Business ideas roll around in my head constantly.  I look at the world around me and try to react to what is going on.  Some things stick and others fall apart quickly. That is the life of an entrepreneur.  Starting a new business or launching a new service excites me.  I get all worked up over it.  It gets my adrenaline pumping for sure.  My adrenaline is currently pumping for my technical blog management service that I just launched a few weeks ago.  I really love blogging and the technical side, so this was a natural fit for me.  This is why I love side hustling.
Security and Flexibility
Any small business owner will tell you there is no security with owning your own business. They will also tell you they have more flexibility than a typical 9 to 5 job.  I tend to agree with those concepts.  The issue for me is I need the security of a full time job.  I want to know how much I am going to make each month and when I am going to make it. It really keeps the budget flowing strong.
While no job is secure, I feel a full time job might be more secure than a small business, depending on the concept of the business.  I have seen too many people base their business off of one client and then the client's needs change.  There goes the business.
I have found that side hustling gives me the best of both worlds.  I get to have the security of a full time job, plus the benefits. I also get the flexibility to earn more money on my schedule.  I don't have to take a job if I don't want to and I can be more selective about what I do take.  I am not trying to be a snob here, but flexibility is important to me.  I enjoy spending time with my wife and son, so I don't want to sacrifice those times.  Along with security and flexibility, my earning potential directly results from what I put into my side hustle.
Technically, my earning potential is unlimited, so I like having options.  I can diversify my services and where I make money, so I am better off financially.  Truth be told, side hustling is my cup of tea.  I love it and that is why I am such a strong advocate for it.  Having a successful side hustle is one of the reasons why John and I started Sprout Wealth.  We wanted to teach others how to do the same thing.
Would you rather be a side hustler or a full time self-employed business owner? Are you an entrepreneur at heart? Do you think you have what it takes to run a side gig alongside your full time job?
Photo courtesy of: Mixunit
The following two tabs change content below.
Latest posts by Grayson Bell (see all)