The Middle Class is Shrinking. Should You Care?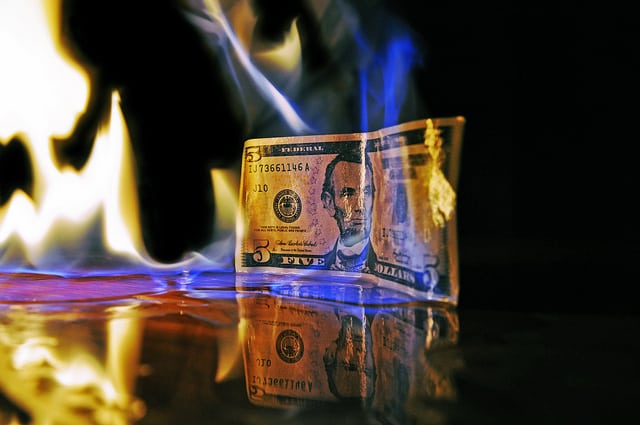 Middle class Americans became a focus of national attention last week in the President's State of the Union (SOTU) address. I don't know if you watched the SOTU last week but I did (or at least I tuned in for parts of it).
Presidents use SOTU addresses to tell Congress and the American public what their priorities will be for the coming year. Mr. Obama seemed to especially focus on the latter of those two groups in his address last week. Specifically, he used his SOTU address to discuss a number of issues affecting the middle class.
Are You a Member of the Shrinking Middle Class?
According to this Yahoo Finance article, and every other economic source on earth, the middle class is shrinking rapidly. Those who consider themselves middle class, according to the article, have dropped down tremendously, as the number of those who consider themselves lower class has risen.
"When President Obama delivered his first State of the Union address in 2009, 53 percent of Americans considered themselves middle class. Six years later, just 44 percent of Americans define themselves that way….The portion of Americans who consider themselves middle class has dropped (as has the portion considering themselves upper class), while the ranks who call themselves lower class have swelled."
Mr. Obama painted a rather rosy picture of the American economy last week, saying that we have recovered from the economic downturn of a few years ago. But, ask anyone how they feel about the state of our country and many will tell you it's not good. There's no doubt that economically, things are getting worse for Americans, even if the stock market is near all-time highs. The stock market may be happy, but Americans, by and large, are not, as they struggle to make ends meet in the midst of skyrocketing food prices and shrinking job opportunities.
We, as Americans, can vote, hoping that those who promise better things will keep their promises should they get elected, but I think we can all agree that over the decades, politicians from both sides of the aisle, by and large, have proven that they can't be trusted. That's not to say that there aren't politicians with heart who truly want to help people; there are. I've seen them, know them, and worked with them in my years involved in local politics.
But one man (or woman) can't stop a speeding train single-handedly. The political world is a mess, has been a mess for years, and will likely continue to be a mess. You might not be able to change the world, but you can ease your own burden by changing your situation. Here's how.
Learn to Manage Your Money Properly
It's not what you earn, it's what you keep, as the old saying goes. Americans are horrible at managing their money. With an average credit card debt load of over $15,000 per person, we've proven that by our actions.
A large part of the problem with the shrinking middle class is that they simply don't manage their money properly – they live in denial about what they spend and how they spend it. I learned this money lesson firsthand when my husband and I went back, for the first time in our lives, and assessed our 2012 spending.
We "thought" we were being frugal. We rarely ate at restaurants, and worked hard – or so we thought – at managing our grocery budget. But the numbers showed otherwise. We were spending MUCH more than we thought on groceries and on trips through the drive-thru or at the snack bar at the local big box store.
If Americans truly want to help themselves, they have to start tracking their spending, making (and sticking to) a budget, and stop spending their money on things that aren't truly important to them. They need to learn to live by a value-based spending budget instead.
Determine Your Goals and Dreams
The way to a better road is to figure out what road you want to be on and then figure out the way to get there. What are your dreams? I'm assuming most people don't like living in the throes and stresses of the paycheck-to-paycheck lifestyle.
We've been there. Some months we're still there. It sucks, to put it bluntly. It's stressful, angering, and scary.
If you want to avoid being a victim of the shrinking middle class, then make a plan to change your situation.
Determine your dreams, and the goals that you can achieve that will take you to your dreams, and then just do it. Don't let anyone tell you "you can't" because of your situation. There are many people out there who've done it. Find them, learn from them, emulate their methods.
Educate Yourself
I've been reading personal finance books for years – well over a decade. In the last two years, however, my knowledge of personal finance and building wealth has exploded, all with the help of the Internet. This "free" education has changed my life and my family's life too.
To get that free education on money and wealth, however, you have to choose to turn off the TV and and invest some time in educating yourself. There are tens of thousands of blogs on how to win with money and how to increase your income.
Don't let success pass you by because you are afraid of it, because you think you can't achieve it or because you're unwilling to take the time and make the sacrifices to do what needs to be done to change things. Take control of your life and your dreams and educate yourself on how to achieve them. Then, go for it.
choose to Be Debt Free
Yeah, I know: you don't want to hear it. Most Americans don't. It's hard work to become debt free and it's often a long road to get there. A lot of not eating out, turning the heat down and living on less is involved. It's called "bucking the system," my friends. You've lived the life of keeping up with the Joneses.
How's that working for you? Are you happier? Are you more accepted?
Financial security isn't free. It comes at a price. When you make a decision to take control of your money and work for a better life for yourself, people will turn away, they will shun you, sometimes because they want to pretend they're stunned by your irresponsible situation, and sometimes because they're angry that you don't want to sit in your mess anymore, because it forces them to look at their own mess. Is all of that really going to matter in the long run?
America's middle class is shrinking. You can go down with the ship, or you can take control of your life and your money and turn your own ship around, steering it toward safer waters and protecting yourself and your family in the process. What will you choose?
Do you consider yourself middle class? Has life gotten harder or better for you over the last five years? What are you doing to spend less, save more and develop other healthy financial habits? What are some of your go-to personal finance resources?
Photo courtesy of: Mike Poresky
The following two tabs change content below.
Laurie is a wife, mother to 4, and homesteader who blogs about personal finance, self-sufficiency and life in general over at
The Frugal Farmer
. Part witty, part introspective and part silly, her goal in blogging is to help others find their way to financial freedom, and to a simpler, more peaceful life.