When Shouldn't You Buy a New Car?
Posted on March 21, 2014 by John Schmoll in
Shopping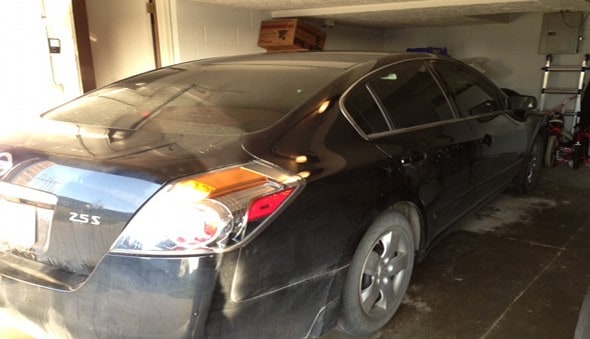 I've spoken quite a bit recently about the issue of when we should buy a new car, well a new to us car to be exact. As we think over the decision of whether or not to become a one car family we've been looking at the pros and cons to see if it's the right decision for us. That has brought to mind when it doesn't make sense to buy a new car, or a used car for that matter, from a completely financial aspect. I'm sure there are more reasons than I'll state, but here's a sampling of when you shouldn't purchase a new car.
When You've Financed it to Eternity
The number one sign that you shouldn't be getting some new wheels is if you're financing the car for 97 months or longer. Believe it or not, but there is a rise in the number of people taking out car loans that are eight years or longer…uh…crazy! Not only is that a sign that you can't afford the car, but it's also a glaring sign that you'll be severely underwater in your loan for a good duration – not to mention losing considerable money off the bat. I'm not necessarily against financing a car, though we'll likely never do it again, but if you're financing it for over four or so years, you should think twice.
You Have Not Budgeted for it
We budget for most of our larger purchases. Why you ask? Its two things really, we want to be able to know we have the money for what we purchase and we want to be selective in our spending. We do the same thing with buying cars. We save for it and either put down a significant down payment like we have in the past, or pay for it in full like we will in the future. Not only is budgeting generally a good practice, but it can help you be more selective in your spending. After all, the last thing you want to do is buy the car, and be out of money and have to go to Auto Pawn to get money for a short term need because you did not budget for your purchase. Through budgeting you can avoid that altogether and have a car that meets your needs.
You're Doing it on a Whim
Doing something on a whim can be fun, but when done at the level of buying a new to you car it can be very costly. If you're like me, you like to research the kind of car you're going to buy and find one that is economical and safe. That's also not to mention the fact that you get a car that'll last as long as you're hoping it will. I know this may not be as fun as doing something on a whim…but a $20,000 whim could be quite the mistake in the long run. My encouragement is that if you do want to go out and buy a car, do it in baby steps and get an idea of the kind of car that you want. From there, take a look at your budget and see what kind of impact that'll have. I find that looking at the reality of a budget is a great way to fight against the desire to buy something new that you can't afford. If that doesn't work, then stay away from all car dealerships. 🙂
When do you think it's unwise to buy a new to you car? How long would you finance a car for?
Photo courtesy of: Nicole S
The following two tabs change content below.
John is the founder of Frugal Rules, a dad, husband and veteran of the financial services industry whose writing has been featured in Forbes, CNBC, Yahoo Finance and more.
Passionate about helping people learn from his mistakes, John shares financial tools and tips to help you enjoy the freedom that comes from living frugally. One of his favorite tools is Personal Capital , which he used to plan for retirement and keep track of his finances in less than 15 minutes each month.
Another one of John's passions is helping people save $80 per month by axing their expensive cable subscriptions and replacing them with more affordable ones, like Hulu with Live TV.
Latest posts by John Schmoll (see all)