How We Saved $100 Per Month in Just 15 Minutes
At the heart of frugal living is finding value in the services or products you're using. That doesn't necessarily mean, in my opinion that you're always going to pick the cheapest option; rather, being frugal means choosing value over price.
Well, my friends, I've been guilty of years of overpaying in one significant area of our lives – our cell phone bill. About a year ago I told myself 'No more!' and knew that once our contracts were up with Verizon I'd be running as fast as my legs could take me. The result of my quest for value is that we're now saving $100 per month!
We're Paying Too Much for Cell Phone Plans
When we had our plan with Verizon, we were paying right at $170 per month. In fact, in 2014 we gave them $2,035.12 of our hard earned money – coming out to $169.59 per month. I don't know about you, but that's a chunk of money I can easily use in many other, more value-laden ways.
The thing is, we weren't the only ones paying that much – or more, for our cell phone bills. Take a look at some of the following numbers:
CBS reports the average Verizon bill is $148 per month with other major players just behind them.
ABC News reports the average American spends at least $1,000 per year on their cell phone bill.
Business Insider reports that the average cell phone bill is up more than 50 percent since 2007.
If you're "average" when it comes to your cell phone service, you're probably overpaying. What makes it worse is the same ABC News report points out that we're wasting at least $50 billion per year on cell services we don't use.
That wasteful spending was something I didn't want to be guilty of any longer. Since we work from home, our data needs are very modest and even when we are out, we're on Wi-Fi most of the time.
Our Solution
There are numerous cheap cell phone plans to choose from. When we got our first cell phones, that wasn't the case. We could choose from Verizon, AT&T and TracFone. There are many more options today.
Originally, we were going to go with Republic Wireless, as we know many who use and like them. What's not to like about the opportunity to have a $15 per month cell phone bill?
We also looked at Straight Talk as they start out at $30 per month but were a bit limited for us with regards to talk minutes on that plan. As Mrs. Frugal Rules wanted to keep her iPhone we looked for a carrier that would accommodate that desire.
After some research, we finally landed on Cricket Wireless. Cricket allowed us to bring over our own phones. Mrs. Frugal Rules bought a new iPhone (as the one she had on Verizon could only work with them), and I simply brought over the phone I was already using.
The cost for our new monthly service is $35/month after a $5 monthly discount for auto pay, resulting in $70 total per month and thus saving us $100 per month! We each get 2.5 GB of data and unlimited everything else for that cost.
The best part? If the C-note savings each month isn't enough, there are no taxes on top of that $35. Nebraska is one of the worst states when it comes to taxes on cell phone bills, coming out at over 20 percent. However, our bill will stay at $35 per month for good, or until Cricket decides to raise prices.
*Related: Do you spend too much on haircuts? Read our guide on the best places to get cheap haircuts near me to find the best options to save money.*
We had concerns with the coverage since we've always been on Verizon but we haven't been disappointed as Cricket operates on the AT&T network; even with all of our traveling, we haven't encountered any dead zones. Cricket allows you to bring over unlocked cell phones so after a $10 SIM card charge, we were good to go.
The switch took maybe 15 minutes of our time. Not too shabby in my book. We now have the "problem" of deciding where to put that extra $100 each month. It'll likely either go towards additional retirement savings or our new home purchase. We'll be deciding at year-end once we see where we stand on the retirement front.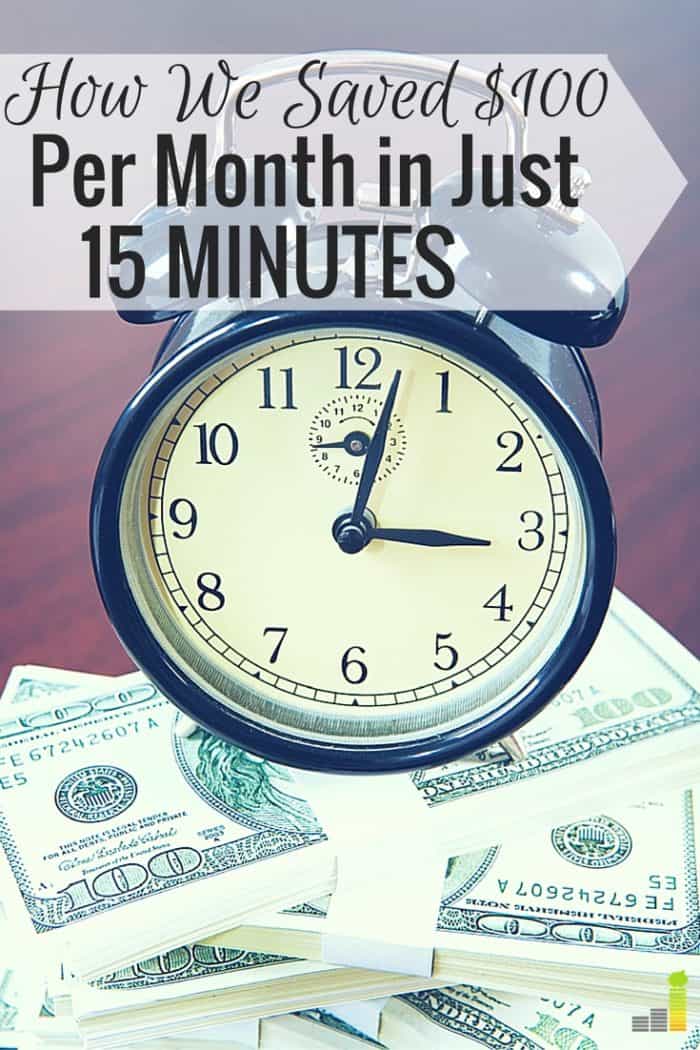 Savings Can Be Had With A Little Work
It's easy to stick with what you know. It's convenient. It's comfortable. My counter to comfort is to consider how much time it's worth to you to save $100 or more each month for little to no change in the service you're receiving? For me, the few hours of research and 15 minutes in the store I spent was well worth it.
Making your money work better for you and paying less for something without a drop in service level is a win-win in my book.
Plus, this experience has launched a new mission for me – after seeing what we can save on our cell phone bill, our cable bill isn't far behind.
How much do you pay for cell phone service each month? What could you do with an extra $100 per month? What's one cost you've wanted to cut but have avoided reducing?
Save
The following two tabs change content below.
John is the founder of Frugal Rules, a dad, husband and veteran of the financial services industry whose writing has been featured in Forbes, CNBC, Yahoo Finance and more.
Passionate about helping people learn from his mistakes, John shares financial tools and tips to help you enjoy the freedom that comes from living frugally. One of his favorite tools is Personal Capital , which he used to plan for retirement and keep track of his finances in less than 15 minutes each month.
Another one of John's passions is helping people save $80 per month by axing their expensive cable subscriptions and replacing them with more affordable ones, like Hulu with Live TV.
Latest posts by John Schmoll (see all)