The Guaranteed Way to Save More Money This Year
Posted on January 9, 2017 by John Schmoll in
Saving
It's a new year and with it comes a fresh start. If you're like many you've already committed to a financial goal or two you want to accomplish this year. We all know the success rates of such goals or resolutions to save more money. Yeah…the stats aren't very promising.
I believe you can flip the script on your financial resolutions this year. I'm living proof that you can change. I was allergic to money, or it at least seemed that way. I would spend just to spend. I would spend when I was happy, sad, mad, excited, bored…you get the point. Regardless of the emotion, I paired it with spending.
The result? I graduated college with over $50,000 in debt between credit cards and student loans. Nearly all of that was spent financing the kind of life I wanted in the present, but couldn't afford
Fast-forward nearly a year and facing very possible bankruptcy, it was the words of a credit counselor that shook me.
Those words were: Stop spending money you don't have!
Plain, simple and to the point. It's not rocket science, it's actually quite simple math, but for many it's the equivalent of college level calculus. It really isn't, it's as basic as it can get.
Yes, I know some have little means and are genuinely living paycheck-to-paycheck. That's a separate issue altogether. However, I believe those not in that situation can break the paycheck-to-paycheck cycle and start making progress.
How do you break that cycle and start living a life free of financial stress? Simple. Change your behavior. By no means is that easy, but it's certainly simple with the right mindset.
Yes, it may include things like cutting the cable cord or finding a cheaper cell phone plan but it goes way beyond that. The guaranteed way to save more money this year is all about behavior. It's a mindset that looks at your spending and analyzing it to see where it's taking you. If it's taking you to where you want for the future then great; if it means you're hoping next month will be different, then it needs to change.
How do you change that behavior when saving money is foreign to you? You take baby steps. Find one thing you want to save money on and start small. It can be anything, but start with one thing and build confidence. The confidence pays off when you see your bank account balance grow.
Wash, rinse and repeat. It's that simple. Commit today to make a change and, more importantly, change your behavior – you'll be surprised at how far it can take you.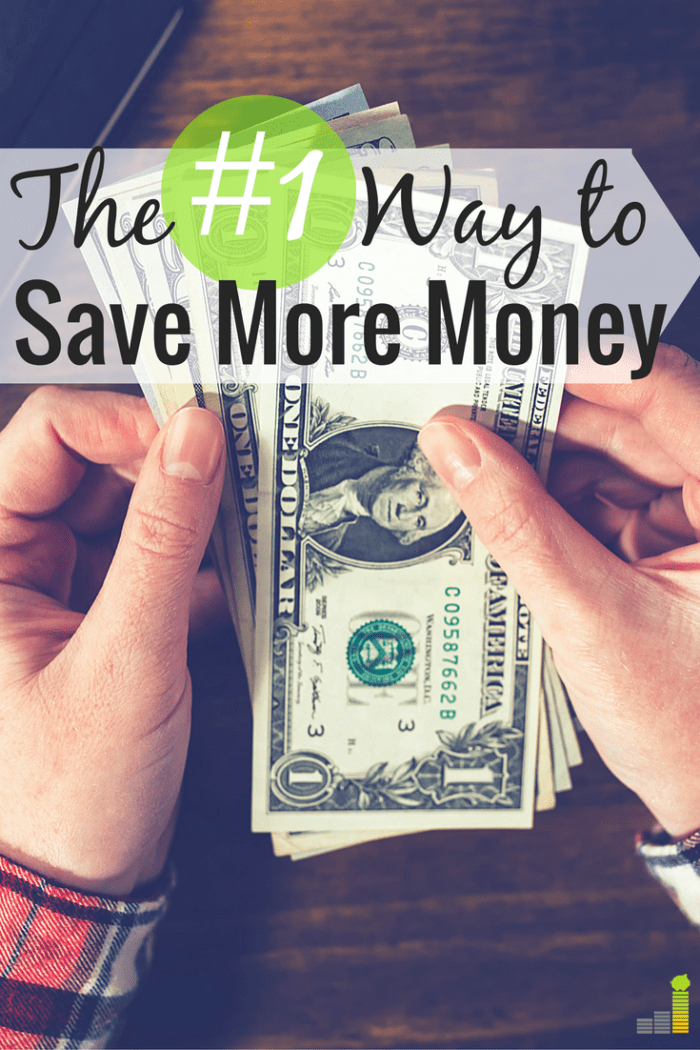 Oh, and if you want some ideas on how to save more money this year, here are some posts to get you started:
If you want to save more money this year and don't know where or how to start, I'm confident one of the above posts will give you an idea or five of where you can start.
What's one area you want to save money in this year? Why do you think so many believe it's impossible to save money? What do you use to keep you on track when you're tempted to overspend?
The following two tabs change content below.
John is the founder of Frugal Rules, a dad, husband and veteran of the financial services industry whose writing has been featured in Forbes, CNBC, Yahoo Finance and more.
Passionate about helping people learn from his mistakes, John shares financial tools and tips to help you enjoy the freedom that comes from living frugally. One of his favorite tools is Personal Capital , which he used to plan for retirement and keep track of his finances in less than 15 minutes each month.
Another one of John's passions is helping people save $80 per month by axing their expensive cable subscriptions and replacing them with more affordable ones, like Hulu with Live TV.
Latest posts by John Schmoll (see all)