14 Ways to Save Money in Your 20s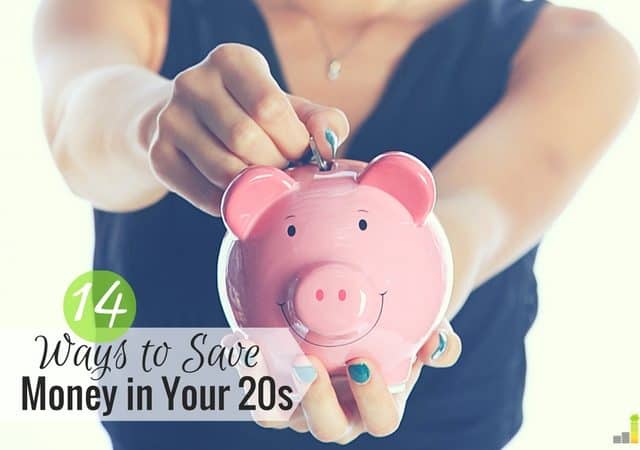 I recently turned 29 years old, so I definitely can't deny that I'm in my "late 20s" now. Although my late 20s came with a few more wrinkles and a lot less sleep due to my children, the good news is that I've learned so much more about how to save money and manage my finances than I ever knew in my early 20's. In the last decade I improved my understanding of the consequences of debt; when it's good and when it's not and how to climb out of it; how to start investing; the incredible importance of saving for retirement early on and so much more.
In regards to that last point, here are some of the best tricks I've learned for saving money along the way:
1. Use coupon apps on your phone. No one has time to clip coupons. It's now become old school. Apps are now the easiest way to keep track of your savings. The Target Cartwheel app is my favorite. I've also heard great things about Ibotta. You can also use cash back sites like Ebates and Swagbucks to save a little money as well.
2. Pay back your student loans aggressively. You'll save tons of money on interest in the long run. You can refinance your student loans in order to consolidate them and speed up the payments or just throw any extra money you have each month at your current balance.
3. Live with a roommate. It won't be as bad as it was when you lived in the dorm. If you get married, all the better. Roommates can help you cut down on many of your bills by bringing in extra income to split payments.
4. Cut up your credit cards. The average American household has more than $15,000 in credit card debt. Don't be one of them! Cutting up your credit cards is one way to ensure you don't spend money on them.
5. Wait until your dishwasher and washers are full before running. If you're a parent, this won't take long at all. If you're young or in college, simply run them at the end of the day after all the dishes have piled up.
6. Cancel your magazine subscriptions. They can be quite costly, and the library has tons of magazines for free for you to peruse. Keep an eye out for automatic renewals. I recently had to dispute three magazine subscriptions that automatically renewed despite the fact that I cancelled them. If you'd rather not deal with the hassle of canceling each subscription, try Trim. Trim is a free app that analyzes your subscriptions to find the ones you don't use, cancel them and let you bank the savings.
7. Have a potluck. It's hard to turn down your friends when they invite you out to eat, but if you're trying to save money, invite them over to your house instead. Make it a theme and ask people to bring a dish. Mexican food is about the easiest potluck theme there is!
8. Happy hour is your friend. Avoid the trendy or ritziest bars. Instead, research the best bars and restaurants in your areas and find out who has the best and most affordable happy hour.
9. Automate your bills. I'm a huge fan of automation. I have every single bill come out of my checking account, and it's all automated. If you do this then you'll never have to worry about a late fee.
10. Pay for health insurance. Your 20s can be a trying time when it comes to health insurance. Many people remain on their parents' plan until they are 26, but some don't. Some people graduate from college but don't find a good job that has health insurance as a benefit. If this is you, try to price out individual health insurance policies through a site like eHeaIthInsurance. It will be far more expensive to go without it than it would be to have a monthly payment for a policy.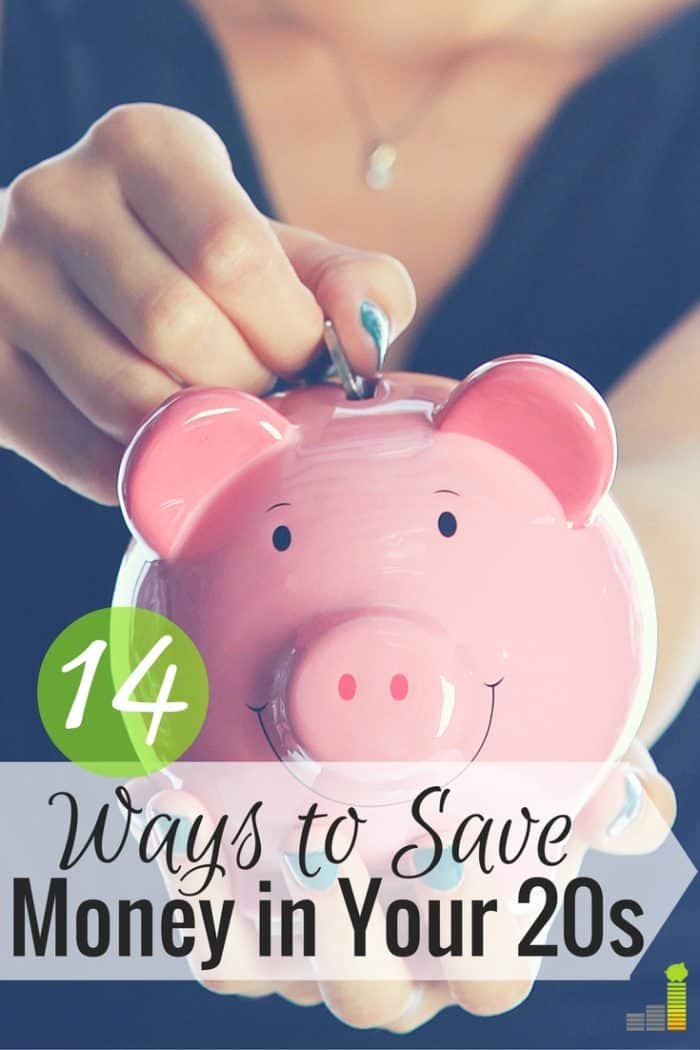 11. Watch the baggage fees. Your 20s are an amazing time to travel and see the world. When you're going to see a new place, don't forget to check if your airline has baggage fees. These little fees can absolutely add up, and you don't want to spend $50 just to check a bag if you're on a tight budget.
12. Track your spending. You don't have to create a massive spreadsheet with 100 categories. Instead, use online software like Personal Capital, which is completely free – you can read a review of Personal Capital here. Link all your accounts in one place and this will make it easy to see if you're overspending in one area of your life. If a goals-based spending platform sounds more your style, check out Simple to keep your spending in check.
13. Survive with Netflix. Unless you are addicted to college sports, you might not need a full cable package. Instead, try to get basic channels for free using a digital antenna like the Mohu Leaf and complement them with a Netflix subscription instead.
14. Start a garden. Even those without a green thumb can learn how to start a simple garden. This can help you save on grocery costs!
The above tips are truly only the beginning. There are hundreds of ways you can save money and being in your 20s is the perfect time to get in the habit of living a frugal lifestyle.
What are some other ways you can save money in your 20s? What's the best way to live a frugal life not only in your 20s but beyond? What is one thing you spent money on in your 20s you now regret?
The following two tabs change content below.
Catherine Alford is the go to personal finance expert for parents who want to better their finances and take on a more active financial role in their families. Check out her award winning blog,
CatherineAlford.com.