4 Ways the Retirement Landscape is Changing
Posted on July 25, 2014 by John Schmoll in
Investing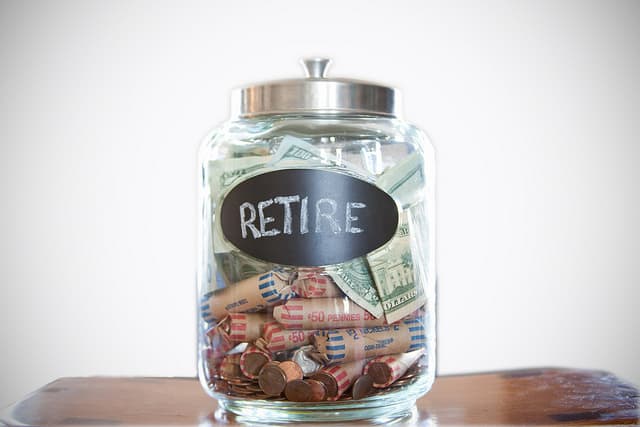 The following is a contribution from Joe Burhmann at COUNTRY Financial. If you'd like to contribute to Frugal Rules, please consult the guidelines and contact me.
By now, you know probably know you should be saving as much as you can for retirement and taking advantage of employer matched 401(k) contributions, but here are some surprising facts about retirement you may not know:
The Retirement Age is Getting Older
A study by Nerd Wallet found college-educated millennials won't retire until they're 73, which is 12 years later than the current average retirement age of 61. Less help from the government, exponentially growing student loan debt, and longer life expectancies will create a perfect storm for younger generations.
Of course, the only way to retire at a reasonable age is to either win the lottery or start saving as soon as possible, which brings me to my next point.
1 in 4 Aren't Saving at All
A recent COUNTRY Financial survey found one in four Americans are not saving for retirement at all. While that percentage is higher for millennials, about 20% of Americans in each age group aren't saving a thing.
The easiest way to boost your retirement savings is by cutting costs where you can. Then, you can boost your contribution to your employer's 401(k) or 403(b) retirement-savings plan. It's a great way to compel yourself to save because the money is pulled straight out of your paycheck and it's gone before you get a chance to spend it.
If your employer doesn't offer a retirement-savings plan, Roth IRAs can be a good way to save for retirement. Funds accumulate tax-deferred, and distributions can be tax-free at retirement.
Similarly, automatic investment plans that deduct money from your bank account monthly and allow you to invest directly in mutual funds of your choosing are also a tool that make it easier to save for retirement. Like payroll deduction into a 401(k) or 403(b), these automatic investment plans force you to save for your future.
$2 million is the magic number
For years, experts projected $1 million to be the magic number for boomers to sock away in their retirement saving accounts. But as you plan for your retirement, remember to account for inflation and less government assistance. Most experts agree that somewhere between $1.6 – 2 million is more in tune with what millennials will need to retire comfortably.
$2 million seems like a lot, but compound interest and time make it easier to attain. You can use this calculator to see how much you need to save annually to reach your retirement goals.
Save for retirement, not college
Many parents sacrifice retirement savings to help their children afford college – in fact, our survey told us 43% of Americans think saving for their child's college education is more important than saving for their own retirement, and another 11% are unsure. Community college, scholarships and grants are ways your kids can go to college without being burdened by a large amount of debt.
Before you commit to paying for your kids' education, take a long hard look at your retirement savings. If helping your child pay for college is going to sacrifice what you've saved or if it's going to affect your quality of life as you age, it's wise to find other ways to help them instead, such as helping them search for scholarships and find affordable education.
In a worst case scenario, you could be mortgaging not only your future for your child's education but their future as well if they need to change jobs, move or support you in your latter years because you didn't save enough, or anything at all, for retirement.
How are you doing at saving for retirement? Have you started or are you one of the 25% of Americans without a dime set aside for retirement? What's more important to you – saving for your child's college education or your own retirement?
Photo courtesy of: AAG.com
The following two tabs change content below.
John is the founder of Frugal Rules, a dad, husband and veteran of the financial services industry whose writing has been featured in Forbes, CNBC, Yahoo Finance and more.
Passionate about helping people learn from his mistakes, John shares financial tools and tips to help you enjoy the freedom that comes from living frugally. One of his favorite tools is Personal Capital , which he used to plan for retirement and keep track of his finances in less than 15 minutes each month.
Another one of John's passions is helping people save $80 per month by axing their expensive cable subscriptions and replacing them with more affordable ones, like Hulu with Live TV.
Latest posts by John Schmoll (see all)